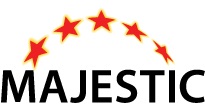 Majestic is an independent technology solution that provides commercial insight into market trends, so you can bridge the gap and be better positioned within your industry sector!
Who is Majestic for?
Offering leading-edge support for SEOs, Developers, Digital Entrepreneurs, Analysts, Businesses, Online marketing professionals and Affiliate Managers, Majestic has a track record of reliable and informative data, celebrating their 10 year anniversary in October 2014.
The largest commercial link intelligence database in the world, Majestic crawls the web and views around a billion URLs a day. They then analyse this data via their Flow Metrics algorithm and share the results so that you can illuminate your business presence on the web, and improve your Search Engine Ranking
Offering insights on Link Building, website traffic, competitor analysis and news monitoring, with Majestic, you can understand the link profile of your own website, as well as your competitors.
The Majestic tools and interface has an international client base, attracted by its transparency of operation, reputation for quality, and value of offering. Available at a variety of price points, including a free subscription, price plans are available from £39.99/€46.99/$49.99 a month when signing up for a quarterly subscription. Whether you want to maintain reports on up to 60 websites a month, access higher end features so you can do a deeper analysis, or use Majestic API to integrate into your own toolset, there is a subscription suitable for you.
Majestic is a trading name of Majestic-12 Ltd, registered in Birmingham, England as company number 05269210.
Majestic, Majestic-12, Majestic SEO, Flow Metrics, Citation Flow and Trust Flow are trademarks of Majestic-12 Ltd.
And a cast of hundreds
Majestic-12 Ltd was formed with the aim to build a world class distributed search engine.
In 2009, Alex Chudnovsky established the "Distributed Computing Partners" – a vehicle to reward the members of the Majestic-12 distributed search engine project. "Distributed Computing Partners" is a shareholder in Majestic-12, allowing dividends to be returned to the members of the community whose commitment has helped make this possible.