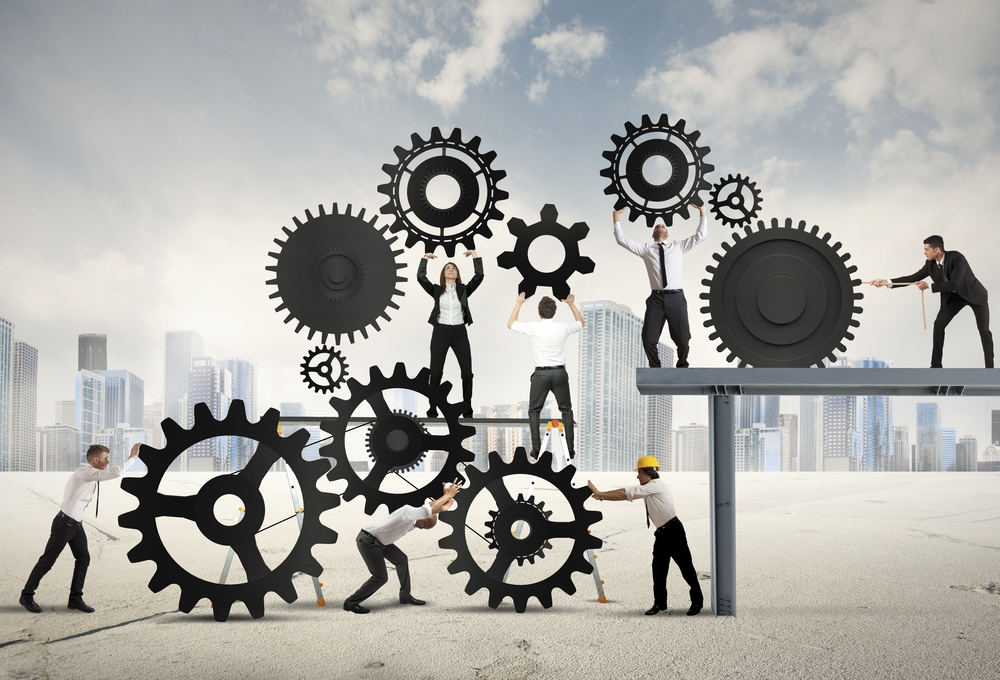 Majestic Ambassadors are individuals who have shown their commitment to Majestic in one form or another. They are not official spokespeople for Majestic, although they do on occasion provide media interviews about our products. The Ambassador's primary role is to promote Majestic to audiences within their country/location. It is important to know that whilst Majestic may subsidize public events for Ambassadors, Ambassadors are volunteers and not employed by Majestic. They are, however, required to act with honour and integrity when representing Majestic's interests, and have given a commitment to the Ambassador's Charter to do so.
The Ambassador Charter
"Brand Ambassadors to Majestic are volunteer advocates who passionately believe in the Majestic project and want to share their knowledge with others.
Ambassadors respect Majestic at all times and Majestic always ensures Ambassadors can remain true to their own values. They will never be asked to promote a product they do not believe in, or asked to be someone they are not. They are, however, Ambassadors because Majestic has already recognized them as people of integrity and stature.
Ambassadors represent Majestic on a world stage and receive on-going training of the product, giving them insight and knowledge that they wish to share with you when you meet them online or in person. They are often the public face of Majestic, but remain independent and cannot always speak for Majestic on all things. There are times Majestic has to speak for itself and an Ambassador is not expected or able to make promises on behalf of Majestic.
Majestic Ambassadors are carefully invited from clients and users who have already promoted Majestic of their own accord, and shown a customer loyalty as brand advocates, that any business would be proud to have. We trust our Brand Ambassadors and entrust them to you."
Meet the team…
​
Sante J. Achille (@sjachille, Italy)

Sante lives and works in Italy out of L'Aquila, a small medieval town close to Rome.

Sante has an engineering degree and at the beginning of his career,  he has worked for major aerospace organizations including the European Space Agency (Noordwijk – Netherlands). He has been working on the web since the very beginning of the commercial World Wide Web in 1994.

Sante is an SEO Consultant with 25 years of hands on experience in the digital marketing arena, Sante has reviewed and optimized hundreds of websites and successfully cooperated with small local companies and large multi-national corporations in the definition of their digital strategies, offering a wide spectrum of expertise essential to the success of a project.

Sante regularly attends and speaks at search marketing conferences in Europe and teaches SEO and web technology related courses. Sante is the Majestic Brand Ambassador to Italy, and has been Conference Chair at SMXL Milan in 2016-2017-2018.

Our Italian Ambassador's blog.

Jan-Willem Bobbink (Netherlands)

Jan-Willem Bobbink became addicted to online marketing in 2003 when he built his first international WebShop at the age of 16. In 2011, after several years of working alone, he decided to make the next step in his career: utilizing his SEO knowledge for bigger players in the market.

He is currently working as a freelance SEO for a number of international agencies and various competitive domains. He shares his experiences and thoughts about search engines and online marketing on his blog Notprovided.eu

Brian works at the well known BB&T bank where he started the SEO Program from scratch. He is based out of Charlotte, NC in USA and has attended many conferences on behalf of Majestic. He is also involved personally in the popular Internet Marketing conference, "Search Exchange".

Luis Ferrándiz (@LFMAG, Spain)

Luis is a founder of DNA, a digital advisory boutique that he founded after several years at McKinsey. He developed his professional career in Sales and Marketing Management and Business development in Consumer Goods, Communication and Technology companies such as Johnson Wax, Yahoo! and Spanish multinational Telefonica. He's been involved with Online Marketing since 2000 where he was Sales Director of Yahoo! Spain and has been dealing with Search Marketing since 2006 when he launched his own digital Marketing Company (ADN which was acquired by KPMG in 2015). In January 2017 he joined McKinsey as a Partner in charge of digital and IT services for Spain and Portugal.

Francois Goube is a French serial entrepreneur, and an experienced SEO addict. He has founded various companies such as JobiJoba, Propulsea, Cogniteev, which are running throughout Europe and sits at the board of young startups in France. More info can be found on Francois' blog

Jacob Hagberg has 10+ years of digital marketing experience and is recognised as a national and international SEO speaker. His greatest strength is helping B2B and B2C ecommerce brands. Jacob helps such brands to understand and create a clear direction for winning in digital, by identifying revenue optimisation opportunities in search, conversion, user experience, analytics and PR.

His digital marketing agency Orange Fox is accredited by the Better Business Bureau and has an exceptional track record assisting businesses striving to integrate industry best practices. You might find that your leadership team enjoys working with Orange Fox for strategic insights as the marketing team have a respected, outside voice that understands them, helps them grow professionally, and with guidance, to multiply their efficiency and effectiveness.

Bill Hartzer (@bhartzer, USA)

Bill Hartzer is an independent SEO Consultant. He relies on his 20 years of direct SEO experience to provide technical SEO audits of websites, as well as technical link audits and link clean-ups of websites. He is known worldwide for his research on the topic of search engine optimization and the new gTLD domain names, as well as Dot Brand domain names. He researches and writes whitepapers and case studies related to the New gTLDs, as well as consulting in relation to domain migrations.

Bill is a frequent speaker and expert discussion panel participant at various search engine and internet marketing events such as SMX and the PubCon conferences. Bill writes frequently for Practical eCommerce magazine, Rocks Digital, and is regularly published in many other online publications. He maintains a blog on his website, www.BillHartzer.com and is the co-founder of the Dallas/Fort Worth Search Engine Marketing Association.

David Iwanow (Australia)

David has been doing SEO for over 15 years having worked across the world with Razorfish in Melbourne, then moved to Amsterdam as SEO Product Manager for eBay classifieds group looking after Marktplaats.nl, 2dehands.be & 2ememain.be. He made a call to try agency life again and moved to London to join BlueGlass as Director of Strategy but found something was missing and joined Schibsted Media Group as Global SEO Manager looking after brands like Fotocasa, Infojobs, Coches.net, Milanuncios, Vibbo, Shpock, OLX.br, Leboncoin, Avito.ma, Tayara, Subito.it, Daft.ie, DoneDeal, Jofogas, Yapo, Willhaben, Segundamano, Fincaraiz, Finn.no, Blocket.se, Tori.fi, Prisjakt/PriceSpy & Lendo.

Life in London was good but busy and in 2019 he returned to Amsterdam with Danone as Global Search & Traffic manager looking after Specialized Nutrition brands of Nutricia, Cow & Gate & Aptamil.  It was during his time at Danone that he started to help other parts of the business that operated hundreds of websites including Dairy (Activia,Aptamil,Alpro) and Waters (Evian) through scalable SEO tactics powered by proprietary internal SEO tools he helped build including deep integration to Majestic API. In April 2021 he joined Reckitt as Head of Search still based in Amsterdam but now in charge of paid & organic across 65+ brands such as Air Wick, Gaviscon, Nurofen, Dettol, Enfamil and Durex across several hundred websites. He also runs Travel Network a travel review and news website when he has some inspiration.

Yiğit Konur (Turkey)

Biography: Yiğit Konur is the "Passionate Founder" of SEOZEO. He is also an SEO strategist obsessed with search algorithms and data analysis. Yiğit blogs about SEO & inbound marketing on his own corporate blog seozeo.com and films & publishes SEO lectures in their professional studio. Yiğit is one of Turkey earliest SEO pprofessionals, founding the first Turkish SEO blog & SEO company in Turkey, making Mr.Konur a perfect Majetsic ambassador for Turkey.

Our Turkish Ambassador's: LinkedIn profile

Satish Kumar is the CEO and Founder at Pyrite Technologies Pvt. Ltd, a leading Enterprise Digital Marketing Agency in India with 100+ employees and contributors. He is popularly known for marketing services like SEO, Social Media, Content Marketing and Lead Generation for Enterprises. Currently, he is working with local government bodies to introduce digital marketing courses across the nation and provide employment opportunities for young digital enthusiasts. In his free time, he blogs at SEOSiren.com and interviews popular digital marketers on his YouTube channel. He is also very active on social media with his handle, @satishpyrite on Instagram, Facebook and Twitter.

Stephen Twomey is an entrepreneur and Founder of MasterMindSEO. Stephen learned SEO out of necessity as a former Insurance Agency owner. When an SEO Agency he hired could not get the job done, Stephen learned how to blog and do basic on page back in 2009. With some practice and testing, he started ranking his insurance site.

With a mix of affiliate, lead generation and client work, Stephen and his team are continually testing to see what is working with rankings as well as conversion. Stephen is a certified Google Partner (Adwords And Analytics) and focuses primarily on content marketing and influencer outreach marketing. In his spare time, Stephen enjoys spending time with his wife and 3 young sons. Fun fact, Stephen likes to lift things up and put them down. When not writing on his own site Stephen contributes to Huffington Post, Tech.co and others.

Miguel López is the director of Congreso SEO Professional since 2010 and manager Professional SEO Master in Madrid and Valencia. He is a proficient SEO consultant, speaker and teacher.

Miguel also wrote a book that you can find at www.LibroSEO.net. You can find this and all conferences, including the Campus Party 2011, WebCongress Zaragoza and many other events at their corporate site: http://www.mov.es/.

Krzysztof Marzec (Poland)

CEO at DevaGroup, an agency with the title of Google Premier Partner and Google Rising Star. SEO, Google Ads & Analytics Trainer. Trained the best agencies and media houses directly for Google. Author of two books, over hundreds of articles and highly rated online courses. Lecturer at Jagiellonian University and the Tischner European University. Speaker at dozens of conferences, winning best presentation and audience awards. Founder and organizer of semKRK, BarCamp gathering up to 500 participants of the SEM industry. He worked for such brands as Allegro.pl, Neo24, Shoper.pl, Conrad.pl, Interia.pl, RMF Group and Bauer Publishing.

Andor Palau (@andorpalau, Germany)

Andor started his online career back in 2009. Having worked both in-house, as well as a freelance consultant, he is currently an international SEO consultant. He is former Head of SEO at Peak Ace. Prior to joining Peak Ace, Andor was In-house SEO for a top-3 comparison portal in highly competitive verticals such as insurance, power and telco. Andor's core expertise is technical SEO, covering topics such as crawlability, indexation management and site structure optimization.

Rasmus Sørensen (@rumbas, Denmark)

Rasmus has been working with SEO and Search Marketing since 1999. He helped build one of the first and largest agencies in Denmark and later Scandinavia. His focus has always been SEO and Link Analysis and is just one of the reasons that he has moderated the European Search Engines forum at WebmasterWorld since 2000. He's on the Advisory Board for e-Maerket in Denmark and has been an active speaker at various internet marketing conferences since 2000.

Fili Wiese (@

filiwiese,

Europe & USA)

Fili is a technical SEO consultant, ex-Google engineer, frequent conference speaker and was a senior technical lead in the Google Search Quality team. At SearchBrothers he offers SEO consulting services with SEO audits, SEO training and successfully recovers websites from Google penalties.
All the Ambassadors liaise with our Sales and Business Development Manager, Graeme Lockey so if you have any queries about our Brand Ambassador Programme or how to get in touch with one of the team please email graemel@majestic.com to help.
Save