Retrieve the backlinks from Majestic directly into your WordPress dashboard thanks to WP-Backlinks.
Webmasters sometimes don't have enough time to monitor their backlinks actions and their competitors' properly.
Yet, monitoring new incoming backlinks is crucial to ensure the good health of your marketing. A website without new backlinks is a stagnating – or even worse regressing – website. On the other hand, monitoring new competitors' links can give powerful ideas about their current traffic acquisition strategy and it would be a waste not to take a look at it.
So far, bloggers didn't have enough time or resources to monitor this essential data.
But now, WP-Backlinks fixes this problem once and for all, by offering each WordPress webmaster Majestic Backlinks, the most complete and qualified backlink data on the internet, directly into the dashboard.
Every week, you can get a free summary of all your new backlinks, already categorized with information like Trust/Citation Flow and the world's famous Majestic's Topical Trust Flow. Csv exports are available for a more efficient way to disavow backlinks.
Cherry on the cake, the WP-Backlinks "visited backlinks" function allows you to know your backlinks, those sending you visitors, by combining best of both worlds: your analytics data and Majestic's one.
For those who want to go further, you can also monitor your 3 most important competitor's new backlinks, and increase the retrieval rate of backlinks from a weekly to a daily basis.
Download WP-Backlinks now, and discover the power of Majestic directly into your WordPress dashboard!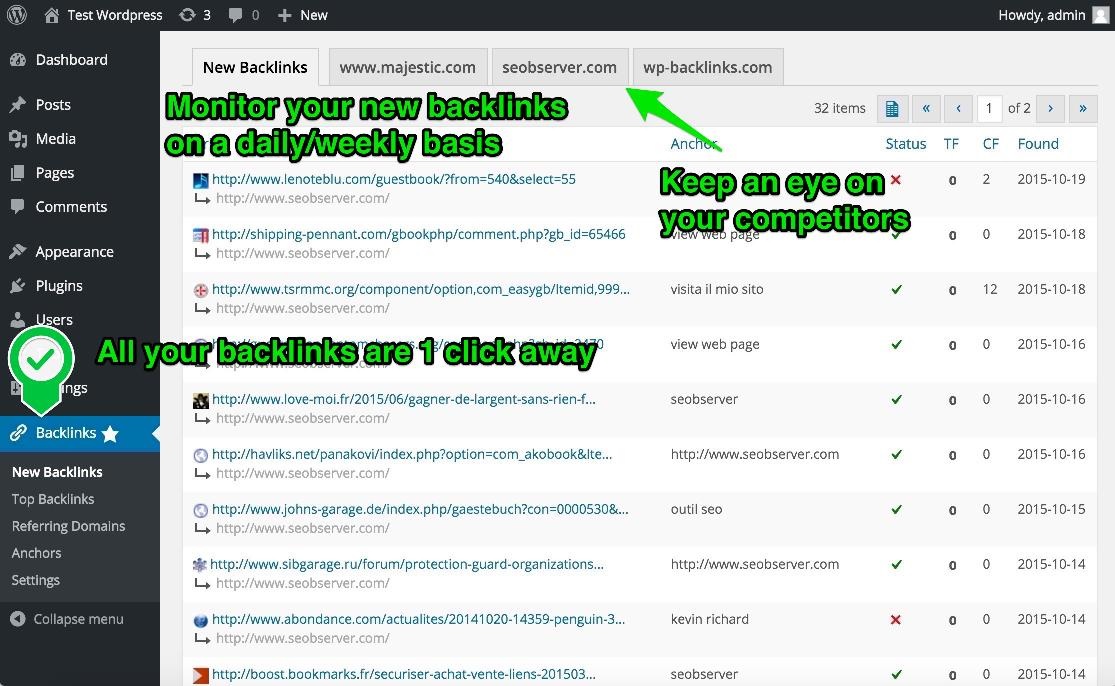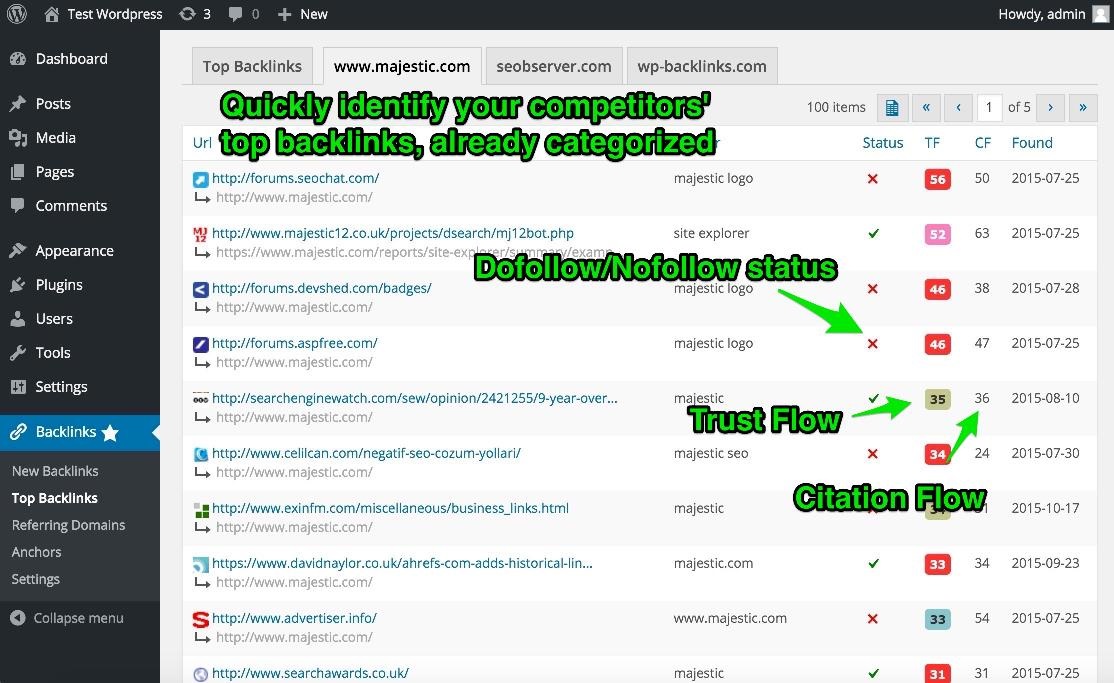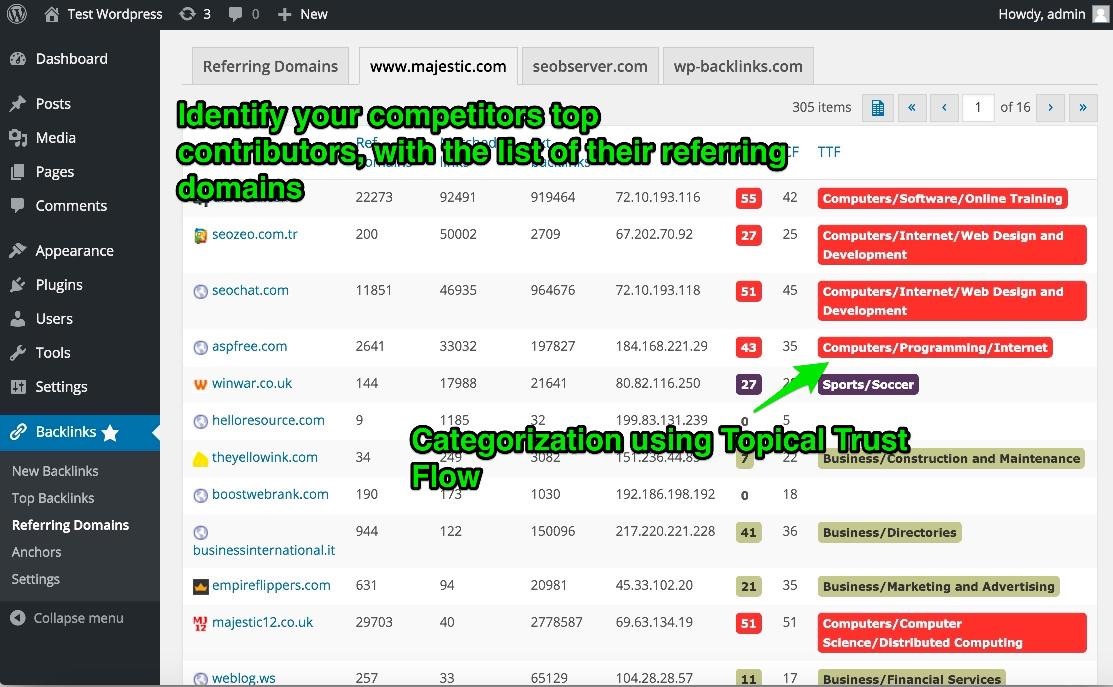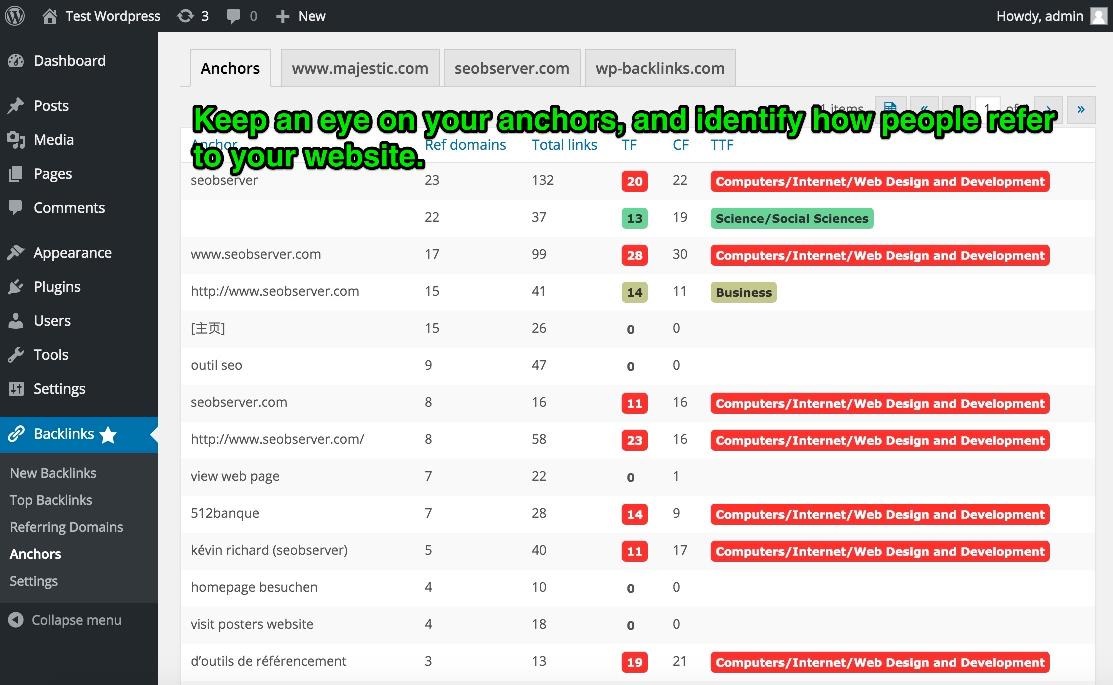 Website: http://wp-backlinks.com
Made by the creators of SEObserver.
Latest posts by Kévin Richard
(see all)