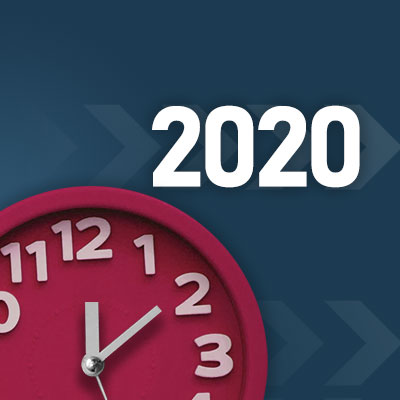 As we reflect on 2019 and look forward to the New Year, we invited a select group of Majestic Ambassadors, SEO experts and Majestic clients to give us their thoughts on what is going to be important in 2020 in the SEO industry at large and on specific areas such as 'Content', the role of 'Voice Technology', on Google, EAT + BERT.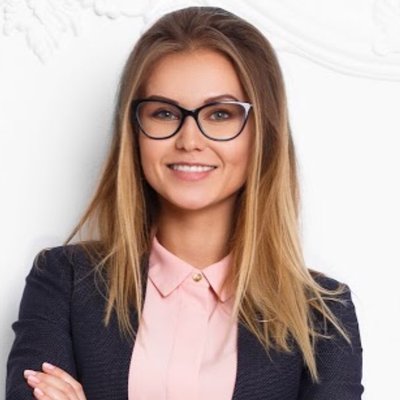 Olga Mykhoparkina CMO at Chanty.com @olmykh
What will content marketing look like next year and beyond?
I think there will be a major shift in quality. Businesses will stop hiring writers who are 'Jacks of all trades' and instead will hire those with industry-specific knowledge. That way, one and the same writer won't cover digital marketing and civil engineering, for example. As a result, the content that we will get will be higher quality. At the same time, marketers will need to invest more in quality writers. I think the average reader is sick of reading regurgitated content that they've seen somewhere else. We all crave originality and good quality, and it will come at a price. For us as CMOs, it will mean justifying the ROI to upper management – we'll see how that goes.
Content – will google updates change the way the user interacts online?
I don't think this will happen in the near future. However, I do have a suspicion that voice search is going to become much bigger. So, I think pages that are optimized for long-tail keywords (similar to natural language) will be placed higher in search engine results in the times to come. However, there is little that we can claim at the moment. I think we still have a long way to go, because the first condition to using voice search is having tools that analyze how much it is being used. It's one of the most interesting aspects of SEO today and the first companies to jump on board voice search optimization will reap huge benefits.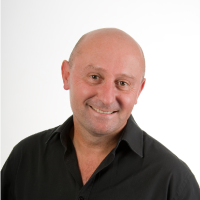 Olivier Andrieu CEO at Abondance.com @abondance_com
Thank you for giving me the opportunity to speak about voice technology in SEO, a subject that I have been very close to for 3 years and that monopolizes a large part of my R & D time. After all this work of analysis and reflection, my vision is that we really have to split the part "voice interface" (VUI) and "voice search" (vocal search) that do not represent exactly the same thing.
Voice Interface
I believe very much in the voice interface, because it will bring new uses (most of which remain to be invented) in terms, for example, of technologies embedded in transport (automobile, truck, plane, etc.), but also for the elderly, disabled, home automation, etc. The voice interface will become, in my opinion, unavoidable from the moment it improves our daily lives, it makes our user experience easier and more effective. Voice commands in the car are the typical example.
Voice Search
As for voice search, on the other hand, I am more circumspect. I test every day connected speakers Google Home and Alexa as well as on my Android smartphone, I have Siri on my iMac, etc. And I must say that I have trouble identifying the real added value of the voice interface in the context of "search" daily. I'm not sure that voice search will revolutionize the way we search the web, in 2020 anyway. Information requests are usually better handled in a traditional way, by typing requests on a mobile or desktop, vocal transactional requests are non-existent, in France at least.
As for other navigational aids (search for restaurant, gas station, hotel, etc.) the terminals are still not very suitable (although we now have smart speakers with screens) and conversational technologies are still in their infancy.
In conclusion, although I am convinced that the voice interface has a great future, I have not yet seen how voice will help us better search the Web.
See you in 2021 to see what is happening?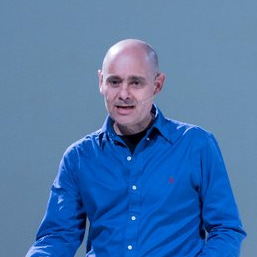 Sante J. Achille Search Marketing Consultant, Majestic Ambassador @sjachille
Search Marketing and SEO will see the more advanced technologies go mainstream. As organic rankings become less reliable and predictable, long term strategy is preferred over short-term tactics. The need for a select breed of professionals who can tackle such challenges will walk hand-in-hand with the need for an educated and illuminated corporate management, capable of detecting and reacting to this underlying trend.
Tool Consolidation
I believe there is a need for SEO tool consolidation. The marketplace is flooded with platforms providing too much data and "eye-candy", but not enough actionable insights and information.
Quality links and content remain the essential factors of a successful SEO strategy. User experience and 'Tech' are fast becoming 'hygiene' factors, and discourage use of a site rather than truly differentiate good from bad.
The Value of Earned Backlinks
Links are a significant signal all search engines will continue to use. The value of earned backlinks will continue to rise as the difficulty to establish significant relationships escalates. In this scenario Majestic will continue to play a key role and be central in the more advanced and complete SEO strategies.
In 2020, content creation procedures will see the implementation of semantic technologies, used more and more by search engines, as a means to fully understand context to eliminate ambiguity and consequently reduce uncertainty – the two primary enemies of search engines seeking the best content to fit each and every query billions of users formulate every day.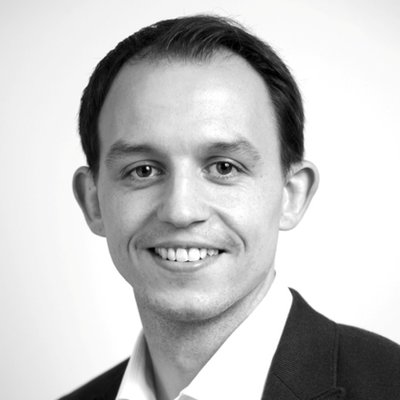 Andor Palau Head of SEO at Peak Ace AG, Majestic Ambassador @andorpalau
Post-BERT
In 2020 one of the very interesting developments will be the change post BERT roll out. Already in 2019 and even before BERT was live, we have continuously seen intent changes of queries over the year, mostly from single keyword queries, which have changed from more transactional to more informational SERPS. Intent optimization and truly intent detection will be one interesting topic in 2020. Therefore models, even including a machine learning setup like this idea from Kristin Tynski, will be something you should have an eye on if you are dealing with larger keyword sets, as from now on every single word within a query can matter or will be at least more important. Therefore, it's the answer of the query/question that matters. Google's goal is clear and was already defined by Eric Schmidt in 2009: "Wouldn't it be nice if Google understood the meaning of your phrase, rather than just the words that are in the phrase?"
Chromium and JavaScript
Another interesting topic for me will be the development of Chromium and changes that the Evergreen Bot will be able to handle with newer Chrome versions. Regarding JavaScript handling, we have already seen changes in Google's behaviour in 2019 and I would assume that 2020 will be even more crazy. Old rules may no longer apply and I would assume that we see more SEO tests in the future than we have seen in the last two years.
Content Detection
Last but not least I wouldn't be surprised if we see further changes in content detection and surfing by Google. This would fit the line. Google has already increased the numbers of rich answers in 2019 significantly, but was also able to cut out fragments of contents, so called fraggles, and put them into the SERP. Google will always try to offer the most precise answer possible, even if this may mean them displaying only smaller segments of rather than whole websites/urls. They care about the information, the entity and their relationship.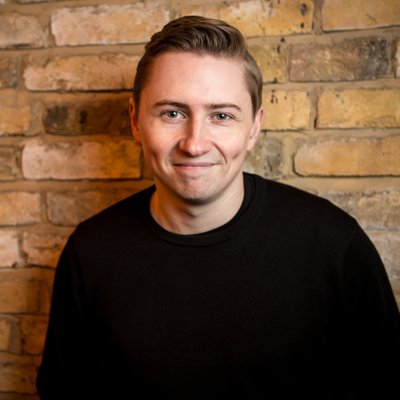 Ross Tavendale Managing Director at Type A Media @rtavs
I started in SEO during the first Panda update and although Google has become a lot more advanced and nuanced, nothing has really changed with regards to my optimisation procedures. That being said, I've had the luxury of large amounts of client data to spot trends and pull out some nuances that we believe will further develop in 2020. With that said, I believe the big topics for 2020 will be:
EAT related to fresh index link velocity and topicality
Marking up 'all the things' with Schema
A heavier weighting to site speed
A community backlash against featured snippets and rich results
EAT and Link Velocity
A lot of noise has been made around EAT this year due to large updates such as the medic update. A lot of prominent SEOs are citing author bios, article bi-lines, connecting social profiles, marking up with medical schema, etc. as the main cause. However, when we look at sites like Celiac.com, that's just not the case. One of the lesser talked about factors (as it's harder to measure) is the topicality of inbound links and the velocity of inbound links. In particular, I'm seeing domains with a non medical topicality but with some pages about medical conditions (newspapers) as well as old sites with large historic indexes but non existent fresh indexes also seeing decline. It stands to reason that if the overall domain topic does not match a YMYL query then you shouldn't rank for it. Similarly, as medical research is an always evolving field with thousands of papers and citations published every week, it also stands to reason that low link and citation velocity should be downweighted.
Marking Up Everything
Google's move towards using more structured data to show rich results in the SERPs will continue to ramp up. To help them understand the nuances of your page, you are going to have to have lots of nested Schema with 'same as' markup to help join up all the dots for them. This is going to get more and more important at high competition SERPs so structuring your schema internal linking with 'same as' will start to become as important as HTML internal links on the page.
More Speed
With Google we have to follow the money. It's expensive for them to download your site and rip your content, so the faster you make the site, the cheaper it is for them to grab all the information. Sure, it's good for the user but it's even better (millions of dollars better) for Google.
Community Backlash
I think we will also see a community backlash against things like rich results. We are seeing more and more instant answers and FAQs being answered in the SERPs. Almost all of our clients have seen a large impressions increase, large average ranking increase but no commensurate click increase. This means more in depth keyword research is needed – not only do we now need to know user intent of the term, we also need to know the SERP composition and decide if it's a good idea to get a position 2 ranking for a term with an instant answer. In 2020, Type A Media will be moving towards more "how to" content for our clients and moving away from "what is" content that can be easily answered in the SERP.
---
We hope that you enjoyed the advice of our experts as much as we did while compiling.