As part of our budding new friendship with Birmingham City University and its student body, Majestic were honoured to sponsor the first official Hackathon, BCUHack.
We were humbled to be involved, and amazed at the talent on show, especially as for many participants, it was their first exposure to hackathons. We had 4 Raspberry Pi 'Starter Kits' available to the best hack using the Majestic API, which may have been part of the motivation behind the widespread adoption of our API.
These are the prizes up for grabs at #BCUHack today! pic.twitter.com/BlAoEC2mwQ

— Majestic (@tryMajestic) 29 February 2016
Majestic found its way into being used within education based hacks, one of which was Codeacation who used the Majestic API and our PHP Connector to score websites that help you to learn programming languages, and generate ratings for those sites based on Majestic Flow Metrics.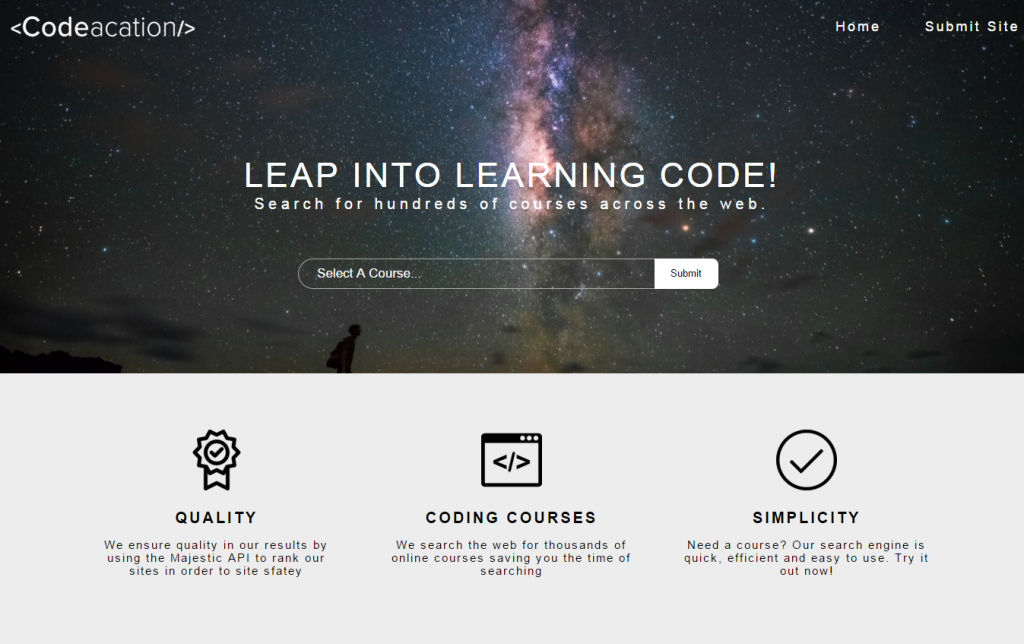 Codecation presented at BCUHack
Another hack to use the Majestic API was the team of JILL BCUHack who combined Majestic with YouTube to collect a bunch of resources around a given topic, and then link up with Twitter users with similar interests.
UnManned was a hack that struggled in the early parts of the event, but finished strongly with a site to get Majestic metrics for a given site, and Education Hub tried to use the Majestic API in an innovative way within a football game (or Soccer for our American friends!).
The two other hacks to use Majestic, both did so in different and exciting ways and we were torn on whom to give our prizes to. The team of iPiWatchPhone created an API that used a location to get local places near to you from the Google Places API. From this list of websites, they could then analyse the business using the Majestic Topical Trust Flow data and see the industry strength for each business. On top of this, the group made a mobile application show this feature, used a Raspberry Pi hooked up to an LED display, AND utilised an iWatch to show the data on too!
Fun with pies 😀 we've turned the @tryMajestic API into a geo location API #BCUHack pic.twitter.com/VKHKT3ZeYd

— Pandelis Zembashis (@PandelisZ) 1 March 2016

You can probably understand why we had trouble deciding on a winner, and we hope that entices you to check back in a few days to read about our winning hack and how they used Majestic data.
Before leaving it at that, we want to give a huge shout out to Oliver Vlaytchev for the hard work he put into putting on a great #BCUHack, and for all of the students and staff at BCU who gave up their time to attend.