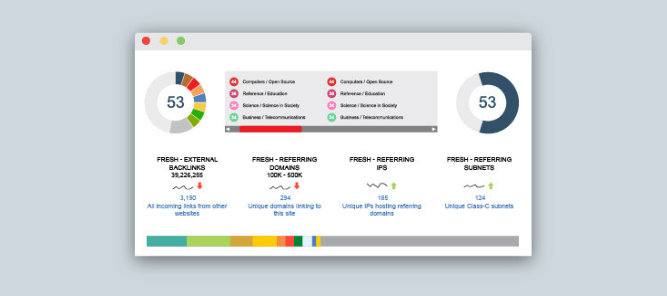 Until now our preview has been using Example.com – a domain that is often used in software demos. But the problem is that it's not a real site and seeing that backlink profile doesn't tell you very much. That's why we're ditching Example.com.
From today, we'll be populating the previews with real websites with backlink profiles that will give you insights into what a backlink profile really looks like.
This week we'll be focusing on the comic book industry and taking a look at Comic-Con International, a huge expo in San Diego that took place between July 18th-21st – and we'll also be taking a look at Marvel.com and DCComics.com.
Trust Flow and Citation Flow
Here's a quick summary of the Trust Flow and Citation Flow of Comic-Con.org (Trust Flow measures quality, Citation Flow measures Quantity).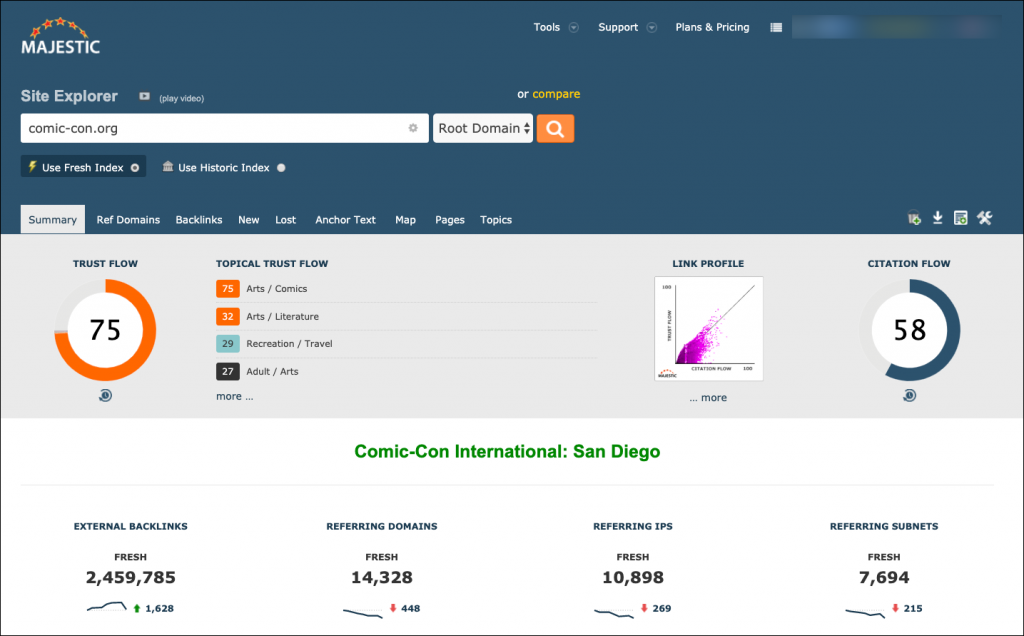 This shows an excellent Trust Flow of 75 reflecting Comic-Con International's importance of the market.
The summary report will share the following link intelligence:
Trust Flow and Citation Flow – so that you can see the quality of any site that links to the domain. That means you can target the most important in your campaigns.
Number of External Backlinks and Referring Domains – so that you can benchmark your client against competitors and see the size of the link building task you have to undertake.
Languages – the language used in the incoming links or the language of pages on the current site.
Topical Trust Flow – so you can see the different markets or 'topics' from which the domain gets backlinks. This is brilliant for identifying niches that you could dominate.
Backlink History – so you can see surges in link acquisition.
Referring Domains Breakdown – giving you details on follow/no follow, textlinks, image links and much more.
Anchor Text – showing you the most common anchor texts pointing to the domain.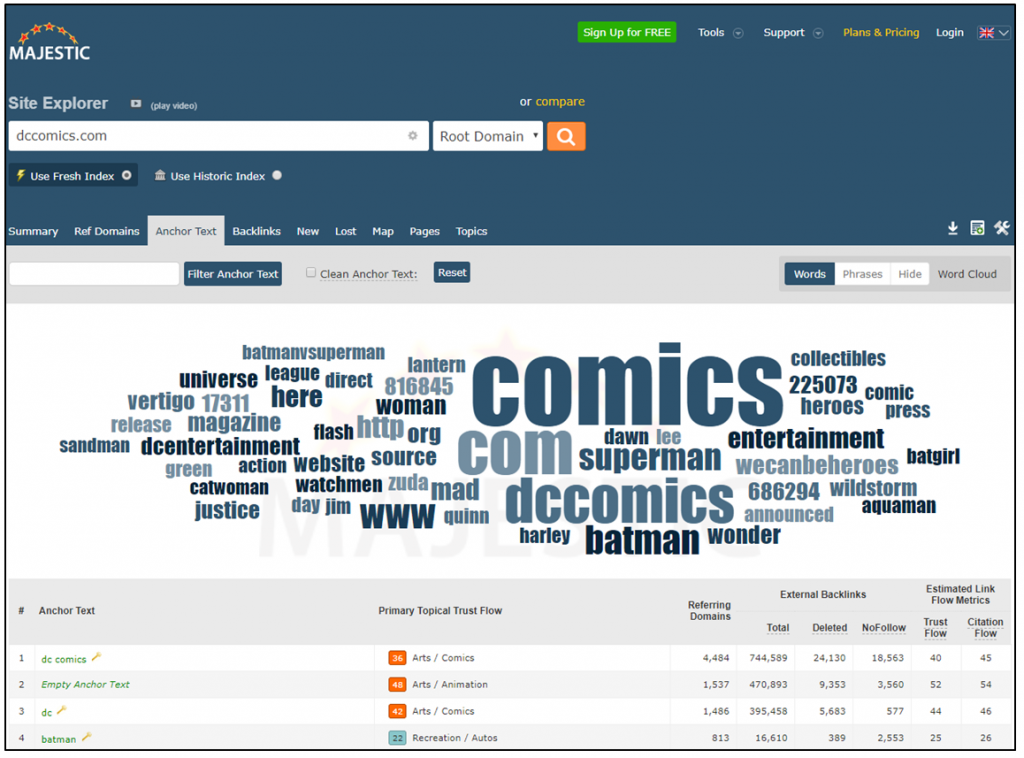 To see the full summary, just click on this link and you'll be taken to preview.
So what does this Link Intelligence tell you?
Every blogger, reviewer, journalist, publisher or influencer who is interested in the comic market will be linking to Comic-Con International.
If you sign up for a subscription, all these sites are revealed and you have them all at your fingertips in the Majestic suite of tools.
Magazine sites
So, if you had a client in the comic industry, no matter how large or small, you'd be able to find magazine sites where you could submit your products for review, as here with Locus Magazine: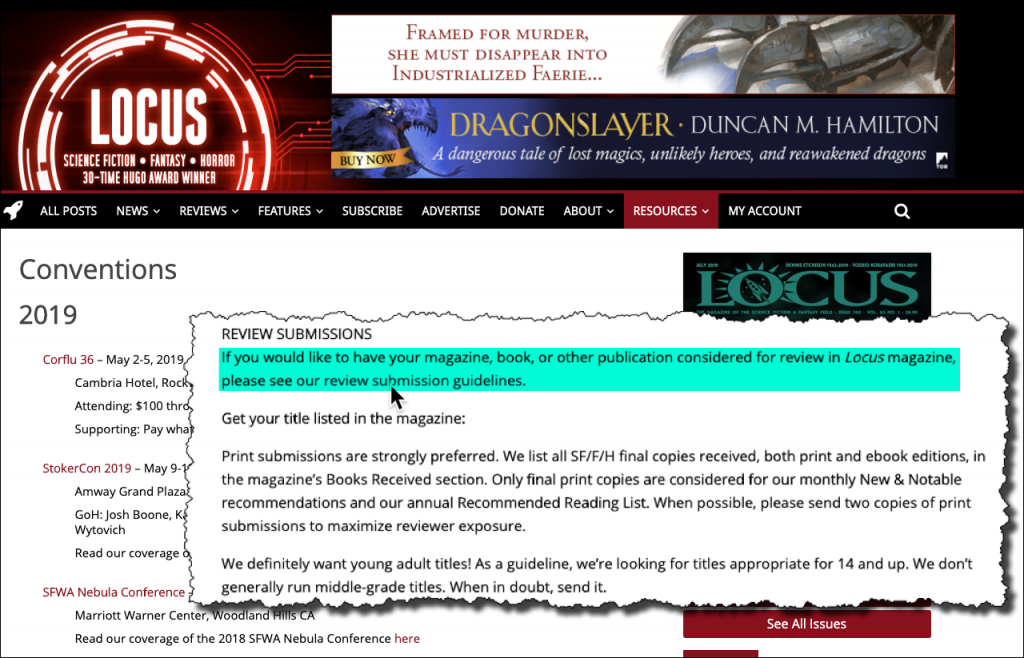 One important benefit here is that Majestic can take you directly to the Source URL – the page on which the backlink sits – and directly to the Target URL – the page to which the backlink points.
From this, you can deduce why the backlink was given, understand competitor activity and see how you could better them.
Influencers
Nominees for Awards at the conference as here with Faith Erin Hicks: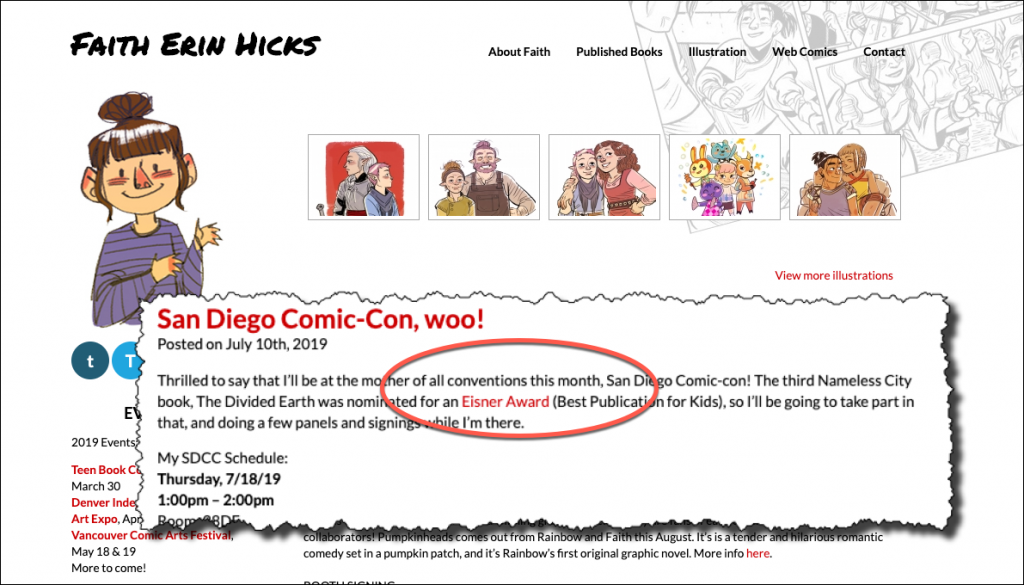 A smart strategy would be to see Faith as an influencer and reach out to build a relationship on social media.
Media opportunities
And even if you're not in the comic industry, you can still find backlink opportunities as here in the San Gabriel Valley Tribune, where they list multiple San Diego venues you could visit – even if you don't have a ticket: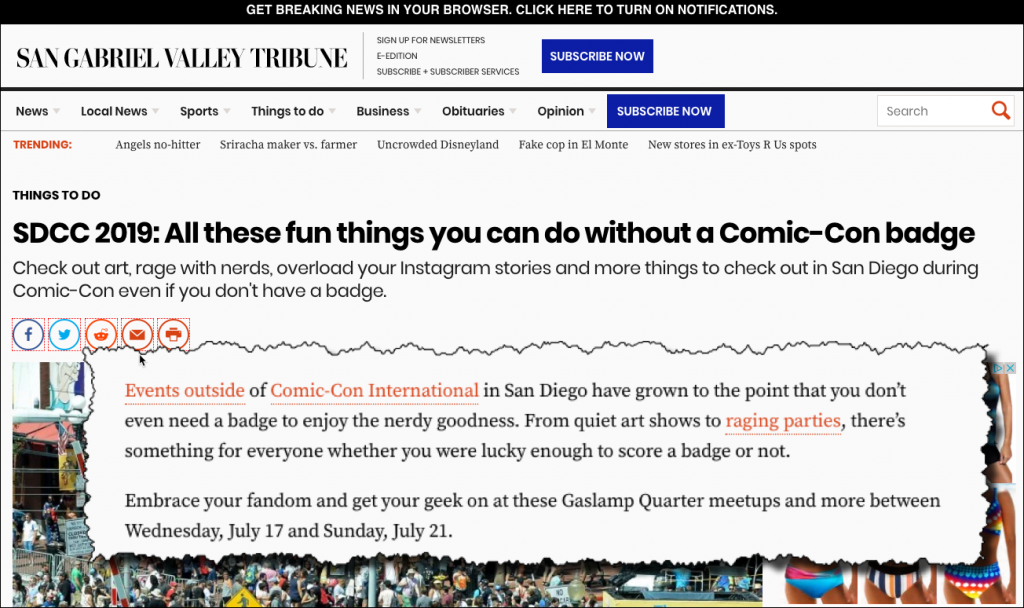 ---
If you get yourself a subscription, you'll see just how useful Majestic is for easily finding and prioritising backlink opportunities.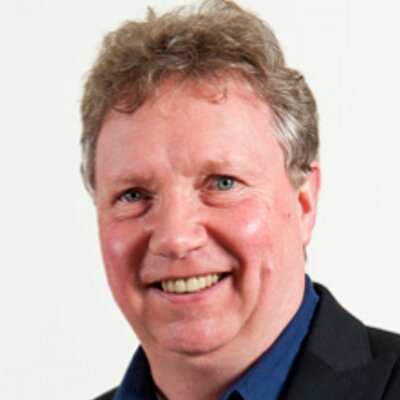 Latest posts by Ken McGaffin
(see all)