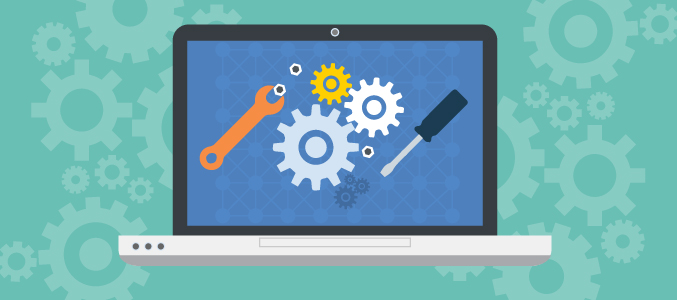 Majestic is always looking for ways to improve usability and provide you with more data. Therefore we have made a few tweaks to our site, including comparing up to 10 competitors backlinks, providing you with more data on the summary page and a few other interesting changes.
Site Explorer Summary Page:
The summary page in site explorer, which previously provided Backlink Breakdown and Anchor Text as just two simple graphs, has now been expanded to include much more information. Under backlink breakdown you can now see the number of different types of links as well as the number of follow and no-follow links.
There is also more data regarding the Anchor Text which you can see in the image below. These changes now mean you can get a better insight into your websites backlinks from just looking at the summary page.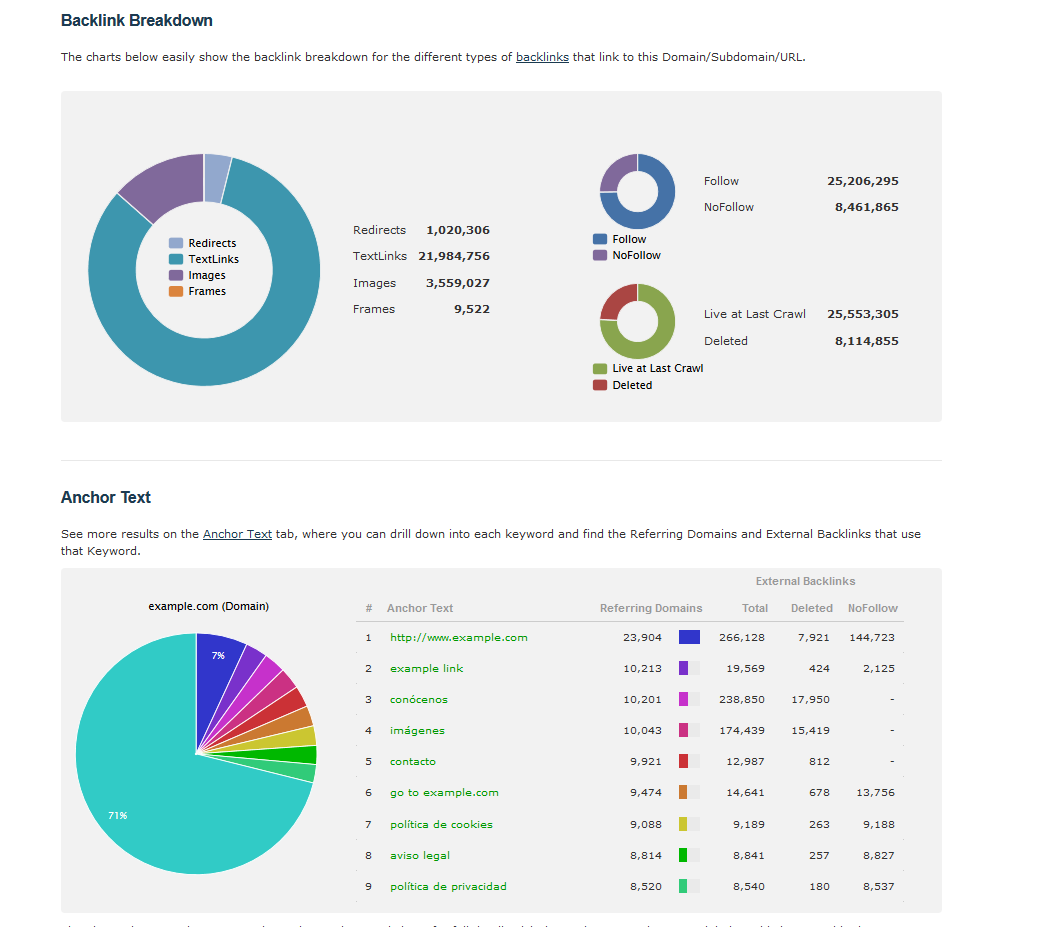 Compare Tool:
The Compare Tool which is a great tool to use when you want to analyse your site against your competition now allows you to compare up to 10 different websites. The tool, if you haven't already made use of it, is a great way to find out information about which competitor has the highest Trust Flow, who has the most number of backlinks, how many governmental domains are linking to them and so on…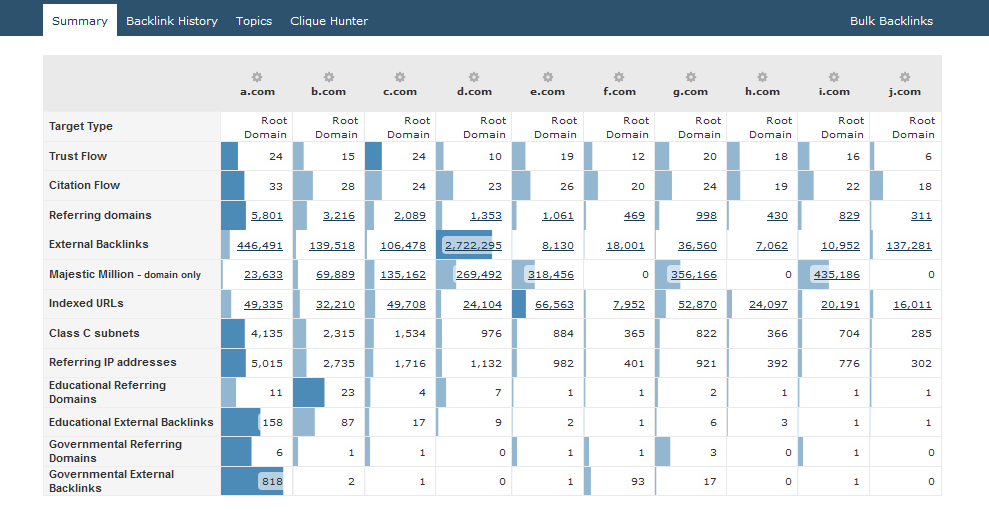 Backlink History Tool:
We have also revamped the Backlink History tool which allows you to see which websites have been gaining the most number of links over a period of time. Different websites are identified with different colour lines, but you can now see the names of the websites on the left of the graphs.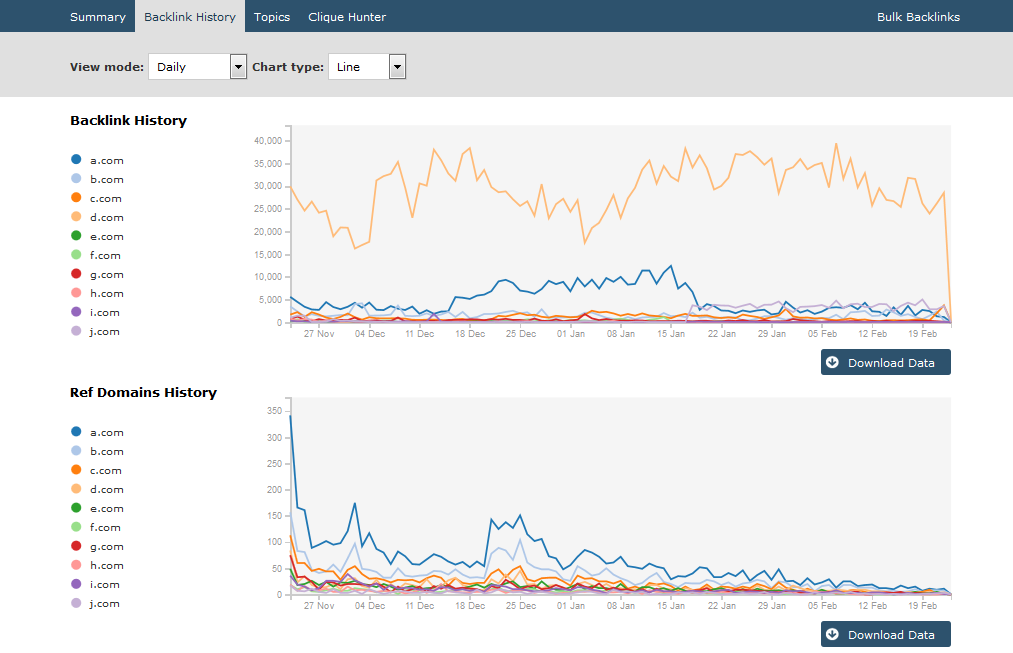 And finally the Majestic Million now has an updated look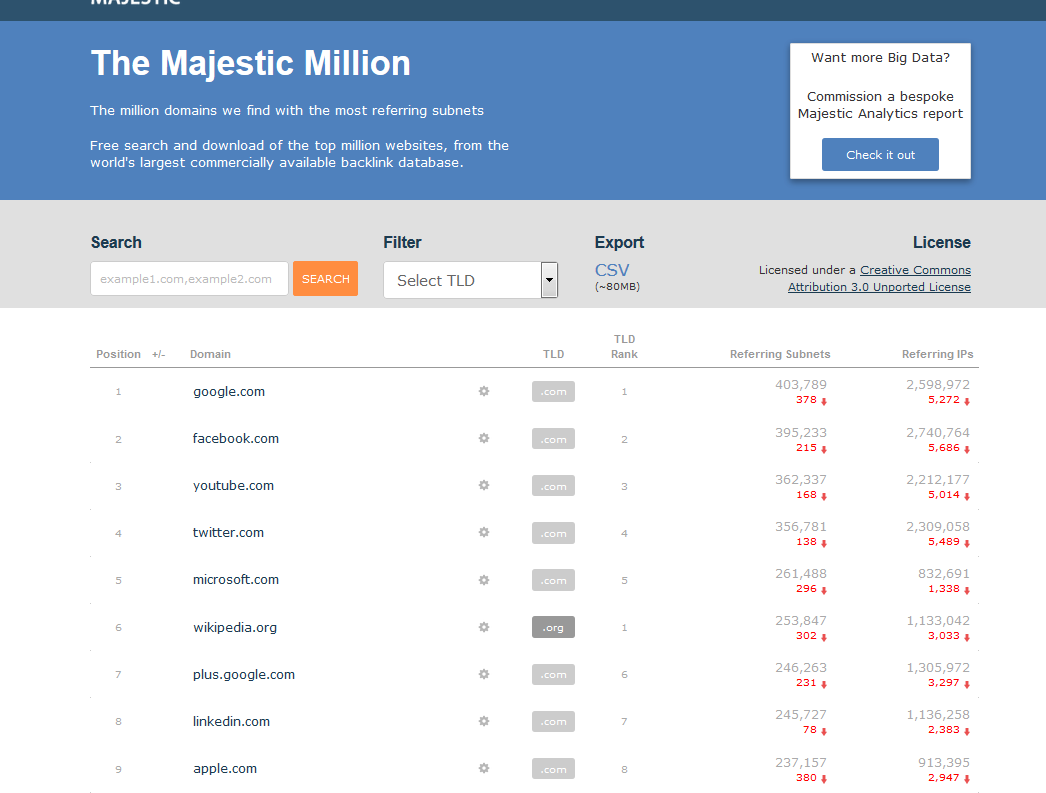 We hope you enjoy using the new features. If you have any feedback or want to let us know what you think then just use the feedback button on the site or leave us a comment below.
Save
Save
Save
Save
Save
Save
Save
Latest posts by Sidera Haneef
(see all)