Are you craving that one fool proof way to increase the Flow Metrics of your Twitter account without doing too much link building? Well look no further. One of the best ways to improve your flow metrics is:…
To beat a former Wimbledon Champion at tennis!
I know, it's not exactly fool proof, yet by looking at two of this year's biggest shocks in the men's and women's matches, you can see that it guarantees a rise in Trust Flow and Citation Flow.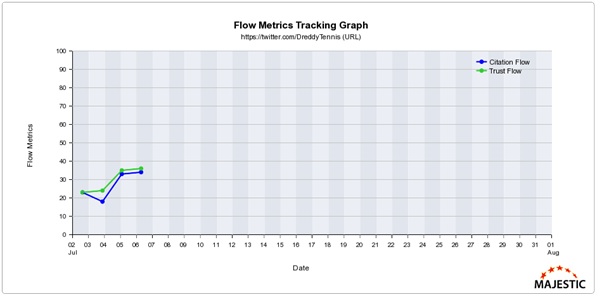 First off, we have Dustin Brown whose Trust Flow jumped from 24 to 35 and Citation Flow jumped from 18 to 33, and all he had to do was beat former men's number 1 Rafael Nadal 7-5, 3-6, 6-4, 6-4. Simple!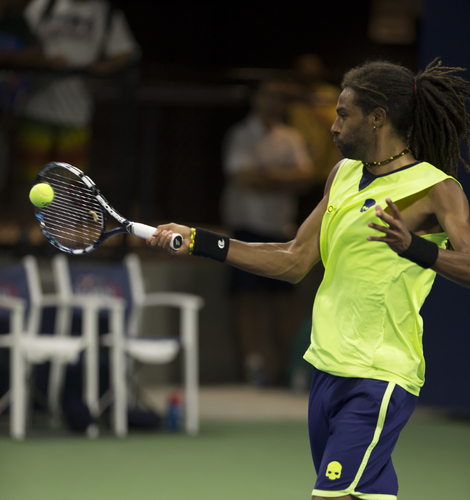 (Hey Dustin, your Flow Metrics have just jumped up!)
The next example we have is the Twitter account of Jelena Jankovic who battled victoriously through her match against defending Wimbledon champion Petra Kvitova to win 3-6, 7-5, 6-4, and as you can see from the graph below, her Flow Metrics jumped as well.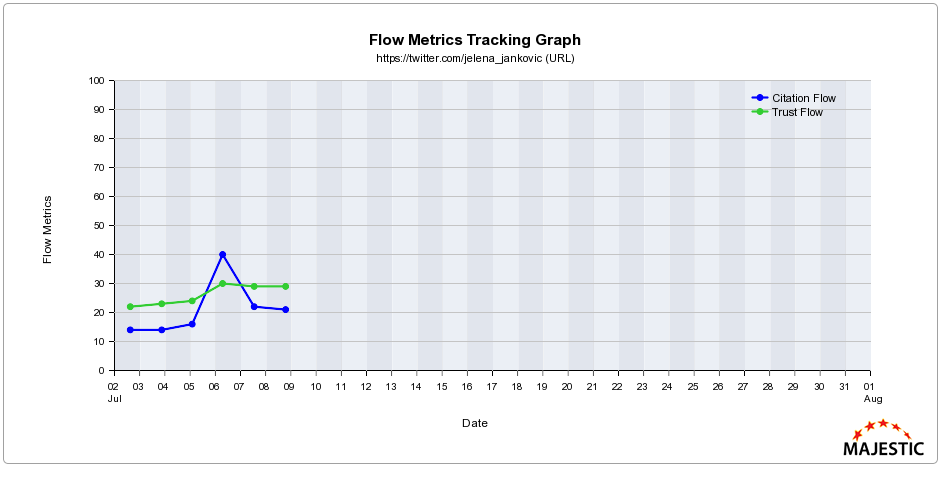 Miss Jankovic's Trust Flow jumped from 24 to 30, while her Citation Flow jumped from 16 to 40! By searching Site Explorer you can find that the main cause of the jump was from only 2 backlinks, one from bleacherreport.com and the other from thetelegraph.co.uk. So what are you waiting for? Book a tennis lesson today: http://lmgtfy.com/?q=tennis+lessons