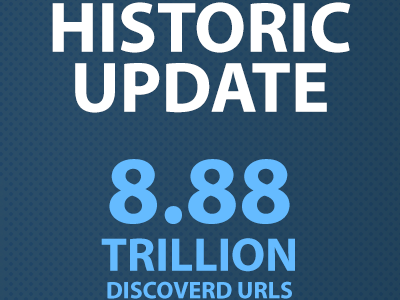 Majestic has today released an updated Historic Index, containing almost nine trillion detected URLs from a crawl of over two trillion URLS.
Unique URLs crawled: 2,257,395,468,909
Unique URLs found: 8,882,857,871,177
Date range: 05 Apr 2014 to 11 Nov 2019
Last updated: 08 Jan 2020
Following the announcement of our pending hardware upgrade, it is hoped this will be the last build of Historic Index on the old cluster. We anticipate that the next release of the Historic Index will be the product of our planned new build cluster.
Historic Index is available on Pro accounts, starting at US $99.99 / UK £79.99 / Euro €94.99.