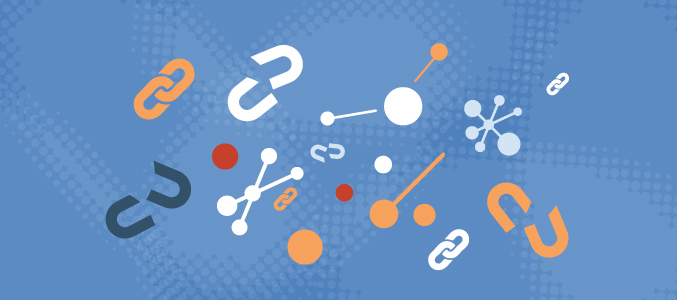 Every good SEO knows that links are an essential part of the algorithm. It's been this way since the beginning of Google. In fact, that's what made Google different- and better.
Over the years, building links is getting harder. Of course, you can find a link almost anywhere. The problem is finding a link that will actually help with your SEO. Since Google made Penguin part of the regular algorithm, I'm afraid many links no longer help with SEO. That leaves us with trying to get the hard links.
One remaining link building tactic is broken link building. In short, this tactic involves finding a site with a 404ed page, that has several backlinks. If you, then, rebuild the missing page, you can pitch those sites to link to your website.
Of course, as with all things link building, there's a poor way to do this, and a great way. The poor way: use archive.org and copy-paste the old page into your current site. The great way: build a better, new and up-to-date page that helps people.
While I was learning this method, I turned to Garrett French- it's father. His secret to finding these opportunities: DMOZ. It seems to me that the value of DMOZ, for broken link building, is a categorized and moderated list of sites.
Unfortunately, DMOZ recently retired. So, where are we going to find our opportunities now? There are several options. You just need to know where to look.
Find Broken Links on Moderated Sites
DMOZ isn't the only moderated site out there. I'm not talking about web directories either.
Alltop
I know, Alltop is so… last decade. That might be true, but it provides a topically moderated list of blogs. It's like DMOZ for blogs.
So, how can you find broken links with Alltop?
Find a topic in which you're interested. The broader the better.
Take a look at the blogs on that topic. Run a "Pages" report for each of these blogs. See which pages are 404ed.
Pick one of these 404 pages that has links from a lot of different domains.
Rebuild the old resource on your site- only better.
Pitch the sites who are linking to the 404 page, and get the links.
Let's try this with an example. I find it hard to build links for manufactures. Thankfully, Alltop has a list of manufacturing blogs.
I started going through each of these blogs, pulling the page data for the root domain for each. On one I found 44 different broken pages. These pages had a total of 306 domains linking to them. One of these pages had 111 unique domains linking to the page alone. Even if I only have a success rate of 5%, that's 5 or 6 links for my efforts of rebuilding a broken resource.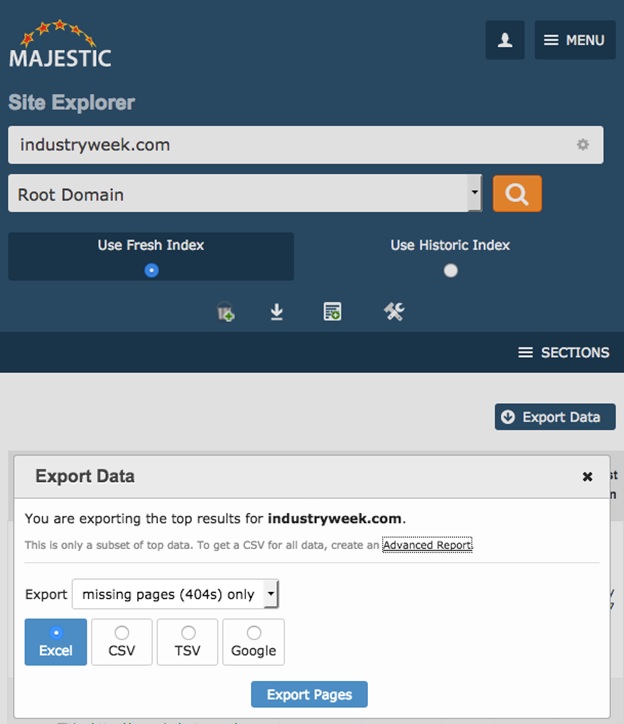 While this might not seem like a large number of links, I believe we don't need as many links, as we used to. In fact, most of the links we built (during the Wild West of link building days) probably didn't do much anyway. This is even more true today. So, only a couple good links to our site will help way more than a bunch of poor links. 5-6 good, quality links will be great.
Zeef
This is an interesting site. Zeef encourages you to build your own topical repositories. For example, I built one about link bait.
Now, you could approach Zeef for topically moderated lists of sites, like DMOZ. That would be productive.
Or you could do something a little different. Build a repository of resources on a topic in which you're interested. At the least, this will help you and help others interested in the same topic. Now- and here's the best part- wait. As the web naturally expands and contracts, some of your links will be lost. In fact, Zeef will tell you when a link, in your page, is now lost.
Once you find that you have a lost link on your page, take the old URL (Zeef will save it for you) and throw it into Majestic. This will tell you all the places that were also linking to that resources. Pitch them. Get those links!
For example, sometimes link building for commercial products can be hard. Take, for example, office furniture. When I went to the "Office Furniture" Zeef page, I could see they are linking to an "office planner" widget. That page has backlinks from 225 different domains. If I could build my own office planner, I could get some of those links! Once I build it, I can even suggest it to the author of this Zeef page.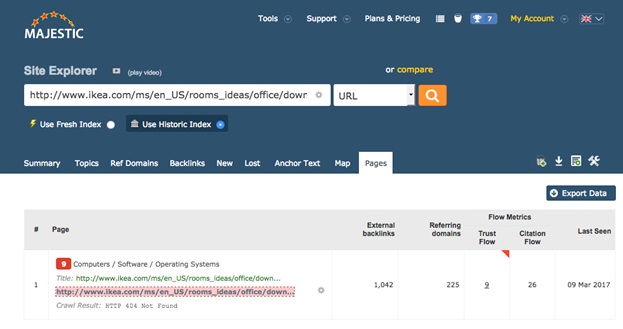 Now, I'm not suggesting you fill Zeef with your own content. The moderators probably wouldn't approve it anyway. My point: If you find it useful, others probably do too. Capitalise on its popularity and get those links to your new, updated page.
Wikipedia
When it comes to broken link building, however, Wikipedia is a treasure trove. Why? Because it cites its sources.
Find a topic in which you're interested for link building.
Review the page. Follow its changes. Engage in the contribution of its content.
Look for…
Citation links that no longer work. The fact is, if Wikipedia thought it was a good source, it's likely other sites thought so, too. Throw the URL into Majestic to see how many other sites linked to that page, too, and pitch them.
Links to a web archive page or another form or archive, since the page no longer exists. Get the original URL and pull the backlinks from Majestic. Now you can rewrite and update the source material with your own expertise.
Arguments that need a citation. As you read the article, what statements are not backed-up? If you have the expertise, you can write the article supporting (or disproving) it. This isn't a broken-link building tactic, I know, but it will be good. Just be sure you have the necessary expertise. If not, moderators will edit your link out.
Let's say you need to build links for an airplane parts distributor. It's a boring topic, but you need links! If you visit Wikipedia's Aerospace page, you'd find several references, near the bottom.
Some of these sites might have broken links. Put them into the page report for Majestic and find them.
Some of these are referencing articles archived by the Wayback Machine. It's easy to find the old URL if you look at the archive.org URL. Put the old URL into Majestic and you'll see that one of these has links from 216 different sites. Another from 218 sites.
Some of these live references could be updated with new information. Write the new information on your site and pitch the other sites (besides Wikipedia) that are linking to them, too.
I'm not suggesting you start to spam Wikipedia. It won't be worth your time, anyway (all the links are nofollowed). My point: with a little effort, you could find some broken link building opportunities here, too.
Broken Link Building is Not Broken
There are still a lot of places you can find broken link building opportunities. I'm sure, once you dive in, you'll start to notice even more than these.
The best part of broken link building: even if you don't build a link, you still have great content on your site. This content will bring-in good traffic, that's relevant to your company. If that's all you accomplish, I think you'll see great results. It gets even better, though. Since the content you're replacing generated organic links your new content can do the same. It's these organic links that will outlast every Google algorithm change that comes your way.
---
David Zimmerman is an internet marketing consultant, specializing in search. His company, Reliable Acorn LLC, focuses on B2B companies looking to increase their sales leads. He wrote this article with the help of "Kind of a Big Deal" by Triple-C Brewery in Charlotte, NC, USA.
Save
Save
Save
Latest posts by David Zimmerman (see all)