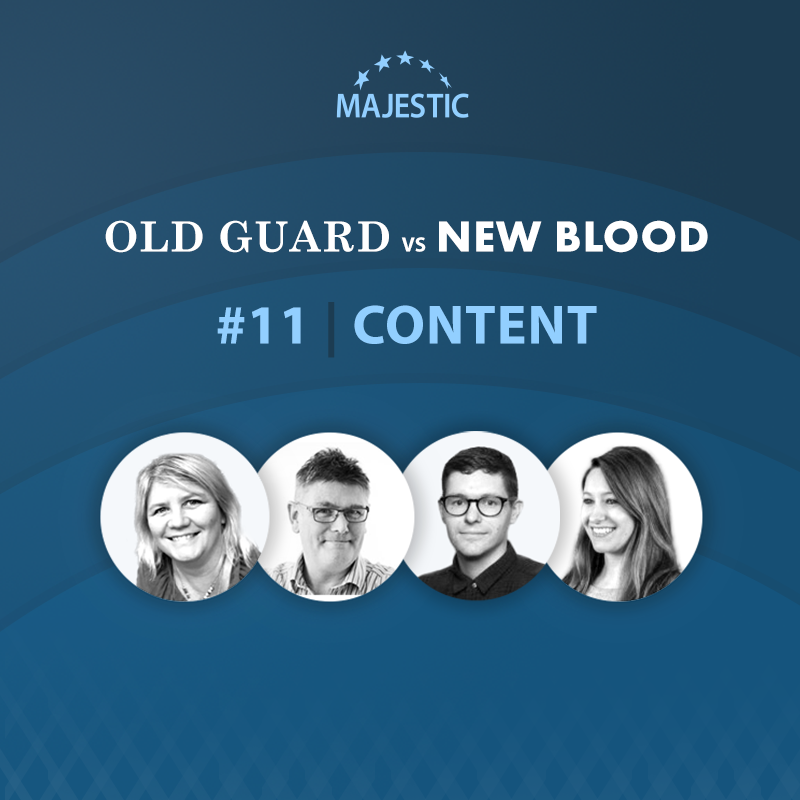 On this episode of Old Guard vs New Blood, we're focusing on SEO's twin brother – content. Specifically, discussing the types of content that are much more effective now as well as how to tie everything together into a coherent content marketing strategy for 2021.

Join Dixon Jones and 3 leading "old guard" and "new blood" content experts on Wednesday the 2nd December at 5pm GMT to pinpoint whether or not you're on top of the current content game.  
Sign up now and put forward your questions to the panel: https://us02web.zoom.us/webinar/register/WN_kLyWaTjDSkyTyJvuQoMADw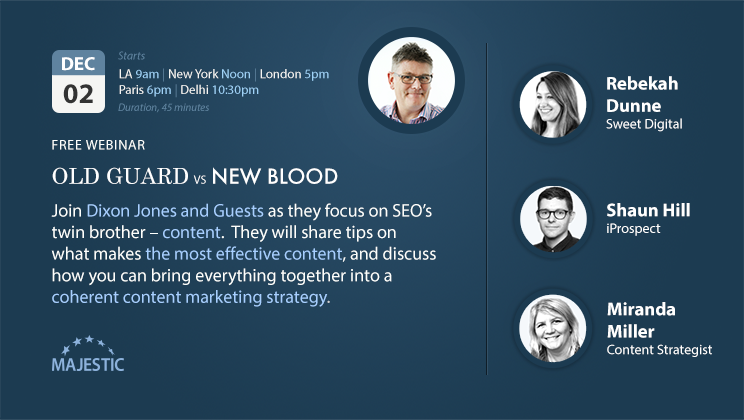 Your Panellists
Rebekah Dunne – Content Marketer at Sweet Digital
Shaun Hill – Head of Content at iProspect
Miranda Miller – Content Strategist
Previous Webinars
Follow our Twitter account @Majestic to hear about more upcoming webinars!
Or if you want to catch up with all of our webinars, you can find them on our Digital Marketing Webinars page.