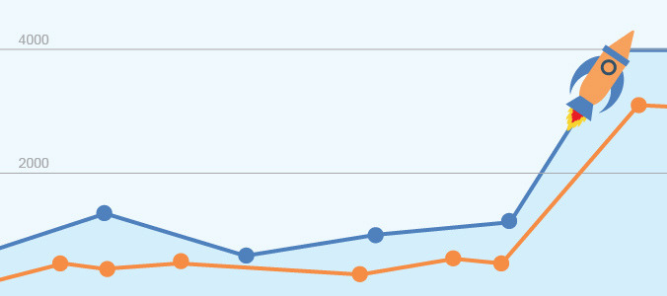 Keyword research is the difference between aimlessly creating content and strategically capturing search opportunity.
At Page One Power we've seen firsthand the difference in results between simply throwing content ideas at the wall to see what sticks, and taking the time to research, analyze, and prioritize keyword themes with the most opportunity.
And you can see the difference below:

For a more granular view of the same website, here is a graph that shows several pieces of content that were backed by keyword research, and how quickly — roughly a month after publishing — they started performing in search and earning organic traffic (Note: Most of these pages have few if any external backlinks):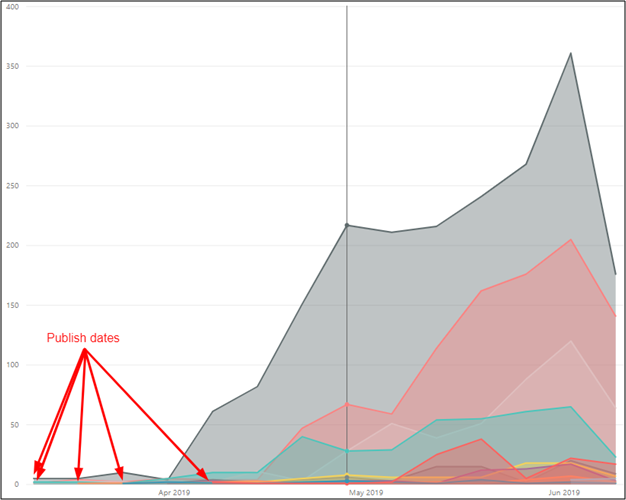 Keyword analysis helped us prioritize these types of opportunities to achieve the above results.
Prioritization is especially important in SEO because it can take time to see meaningful results; if you're not prioritizing opportunities that will provide the most impact you run the risk of failing to get your initiatives off the ground or losing buy-in from leadership.
Getting Started with Keyword Research
Keyword research starts with your website and the terms you're already performing well for that bring you traffic.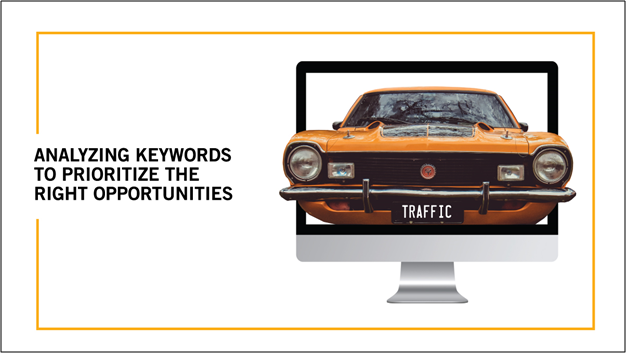 Understanding your current keyword rankings will help you identify gaps and potential opportunities. Analyzing your current performance will also inform goal creation, helping you set the right expectations for internal stakeholders as you work to gain buy-in for your research and, eventually, content creation and link acquisition.
The first place you should look when evaluating your keyword performance is Google Search Console (GSC). Google offers this free tool for anyone who has a website, and you can find insights within GSC that will set the table for your keyword analysis.
GSC will tell you which pages are ranking for certain queries and the average search positions for your pages, giving you an idea of your baseline keywords. Most importantly, GSC will show your "near-miss" opportunities where your pages are ranking on page two or three and could move up to page one with further optimization on-page and off-site (links). If you have these opportunities, they could be your priority (but factor in the suggestion below) as a move to page one could mean dramatic increases in traffic.
Majestic can also give you a baseline understanding of which topics are associated with your website. Simply navigate to "Site Explorer" within your Majestic account, input your URL, and click on the "Topics" tab.

Majestic will return a list of topics that are associated with your external links. Reviewing this report will help you better understand your backlink data, but you can also uncover new keyword themes and opportunities that you might not otherwise think about. Running a few of your competitors through this same process can reveal even more topics and opportunities to pursue.
To round out your list of baseline keyword opportunities, consider any terms that are directly related to your business and add them to you list, as well as any terms included in related searches on Google (found at the bottom of the search results page).
There are also a couple free tools you can use to generate more keyword ideas, such as Keywords Everywhere and Keyword.io.
From this list, you can begin to analyze each keyword and the potential opportunity associated with them.
Analyzing Keywords and Themes
Now that you have a list of potential keyword targets, you need to analyze them to identify the best opportunities.
Start by grouping each keyword by type — head keywords, body keywords, and long-tail keywords:
Head keywords — usually a single word or phrase that have high search volume and competition levels.
Body keywords — typically two to three words that have mid-level search volumes and moderate competition.
Long-tail keywords — longer key phrases that are often four or more words and have small search volumes with lower competition.
There are many ways to group your keywords initially but grouping them by type will make it easy to see if you're targeting a diverse set of keyword types.
Next, you'll want to label each keyword based on searcher intent. Understanding intent is critical to ranking your pages for the desired keywords, as Google wants to return pages that solve the searcher's query. Search intent can be classified in the following ways (in order of where they fall within the sales funnel):
Informational — searches for information and general knowledge (e.g. [how do I keep drinks cold?]).
Navigational — searches for specific websites, brands, or pages (e.g. [Yeti drinkware]).
Commercial — searches for information that can influence a purchasing decision (e.g. [highly rated beverage coolers]).
Transactional — searches that are directly tied to a purchase [e.g. [buy drink cooler]).
Understanding the intent behind a given keyword allows you to either tweak your existing pages to help them rank better, or inform content creation to better optimize future pages.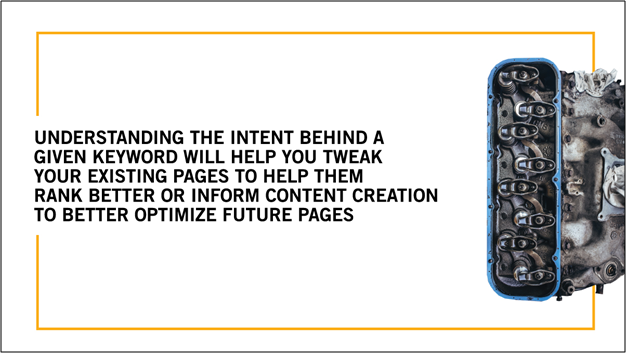 Once you've grouped keywords by type and assigned an intent to them, you'll want to examine search volumes and competition levels.
Search volume represents approximately how many people are searching for that query in Google each month; you can find this information in Google's free Keyword Planner. However, competition level can be a bit trickier.
To assess competition level or keyword difficulty, start by looking at the current ranking pages. Are there big brands or websites in the results? If yes, you know immediately that it could be difficult to rank for that keyword.
You can also analyze the search results based on how well the pages serve the query. Do the results solve the searcher's problem quickly and clearly? Are these pages formatted and well organized? If the answer to these questions is "no", you might have a solid opportunity on your hands. You can use a simple scale of 1-5 (based on the above criteria) to assess the difficulty attached to each keyword.
To take your analysis a step further, use Majestic to analyze the ranking pages based on backlinks. You can easily check backlink numbers by inputting the respective URLs into Majestic and viewing the "Summary it provides.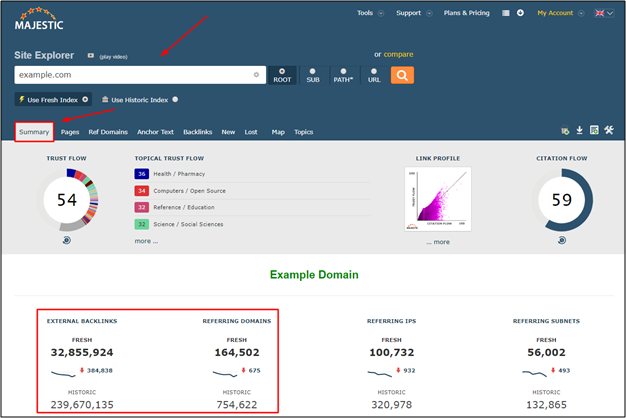 For quicker backlink analysis, you can install the Majestic extension and retrieve information on referring domains right within your browser.
Links are one of the most important ranking factors in organic search, so if the pages ranking for your target keywords have many more links than your pages it will be an uphill battle to rank your page. Conversely, low link counts across the board means it won't take much to gain visibility.
Analyzing these various factors will help you identify and prioritize your best keyword opportunities.
Prioritizing High-impact Keyword Opportunities
Now that you've analyzed available keyword opportunities, you can prioritize these keywords and pursue the opportunities that will have the most impact on your website and search rankings.
Prioritize your keyword targets based on the following criteria:
Alignment with business goals
Content investment needs
And associated search opportunity.
First and foremost, you should prioritize keyword targets that closely align with your overarching business goals. Optimizing for these keywords will provide results that have the most impact on your company's bottom line. However, not all of these keywords will provide the most opportunity.
For example, commercial keywords are directly tied to revenue and will have the most direct connection to your overall business goals (making money), but these terms are typically head keywords that are extremely competitive. Unless you're an established, dominant brand, you will need to focus on body and long-tail keywords that exist higher in your marketing funnel.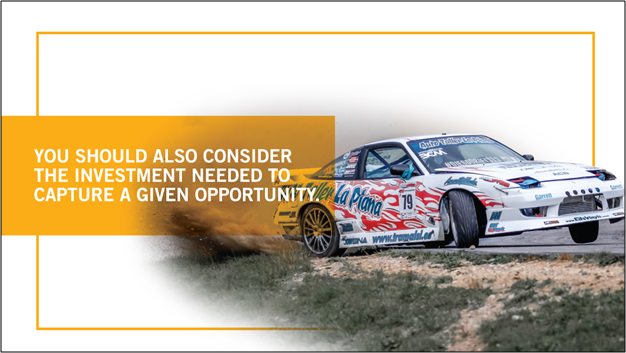 You should also consider the investment needed to capture a given opportunity. Do you need to create a new blog post? An in-depth guide? Do you already have a page that simply needs slight tweaking to earn rankings? These questions will help you further qualify keyword opportunities.
Finally, analyze the search opportunity available. The best opportunities will involve keywords that have high monthly search volume (or large sets of low-traffic, associated long-tail keywords) and low competition levels. You want to target terms that you have a realistic chance of ranking for quickly but also have established audiences searching for them.
Carefully measure search volume against the difficulty scores you previously assigned to each keyword and try to match above-average volume (dependent on your niche) with difficulty scores of one or two.
The best keyword opportunities will align with your business and marketing goals, require minimal content creation and have decent monthly search volumes with a low barrier to entry in terms of content quality and backlink competition. Hopefully, you can identify these opportunities within your own research and start winning in organic search!
To help you get started, I've created a simple worksheet you can download to use for your own keyword analysis. You can make a copy here.
---
If you want to read further into keyword research, we have a selection of articles for you to read:
How-to gain great rankings for your e-commerce website
How to outrank competitors and dominate difficult SEO markets
Guide: from national to international success with your website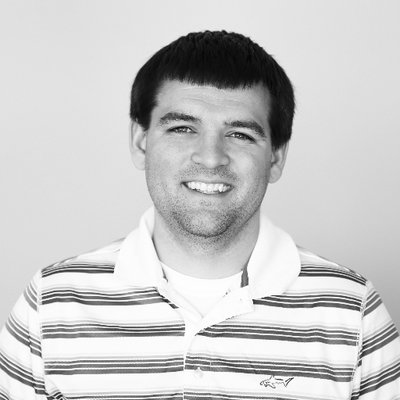 Latest posts by Andrew Dennis
(see all)