In her latest column on SearchEngineWatch.com, Julie Joyce asked the question, 'Why is link development so expensive?'
It's a great question – and probably one that our clients or bosses ask more often than we would like to imagine.
Joyce explains that good link work can't be done on the cheap. It takes a lot of research, creativity, negotiation and follow-up to get the results expected.
In her team at Link Fish Media, a link builder's day is made up of about 4 hours of discovery, 1 hour of outreach, 1-2 hours of negotiation – and then what's left is soaked up dealing with webmasters who put the link up wrong, or it doesn't work, or it's doesn't sit on the right page.
She tells the story of one problematic link that took 3 weeks to negotiate and involved 27 emails!
But that's what it takes to get the job done, and when you understand all the work that goes into the process then good link building doesn't seem expensive at all.
Three takeaways:
• Understand that link building takes a lot of time and effort
• Look at how you spend your time and streamline your processes
• Pick your clients carefully and charge what you're worth.
Working as a link builder comes down to valuing yourself and then being able to demonstrate that value to your client.
Use Majestic to show your value
Majestic helps you get the work done effectively and it's also a great way to create a presentation, a proposal or pitch for new work.
Here's a simple 3-step process that you might find useful:
1. Find and rank competitors
2. Find the most popular pages on their site (i.e. the most 'linked to' pages)
3. Find the links to each popular page.
In this short video, I'll demonstrate the steps using a fictitious new client, 'Majestic-Outdoors.com'.
Using this technique, you could create presentations like:
1. A 'show reel' of the best links you've achieved for your clients
2. A presentation that shows how your client's competitors have got links and how you can help overtake them.
Here's a short video that shows how 8 competitors get links in the outdoor clothing market:
Of course, I've kept this simple but the message is that people love to see examples and they can stimulate questions and discussions.
Get Trained. Now.
In my training and consultancy I always try and show real links in situation, talk about how they got there and how the client can beat them. You'll find lots of examples in our FREE 12-part video course, "Getting up to speed with Majestic".
Do you use Majestic to create presentations?
Have you any tips or examples you'd like to share?
Please leave a comment below or drop us an email at kmcgaffin@majestic.com and we could feature you in a future post.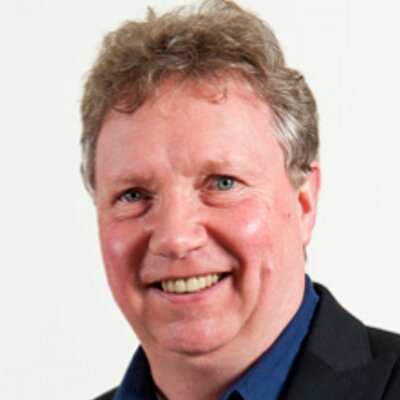 Latest posts by Ken McGaffin
(see all)