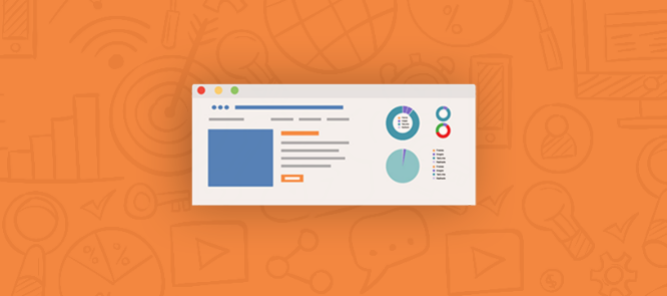 Script
No matter what business you're in, there's an online clique, made up of relevant blogs, news sites, information sites, shopping sites, forums, competitors, potential business partners and many, many more.
These sites offer fantastic opportunities for earning backlinks and promoting your business.
Clique Hunter makes it easy to find these cliques made up of hundreds, even thousands of such sites and we'll show you how in this video.
Let's start with an example.
Brad owns a gourmet cheese website based in Wisconsin so he's going to be interested in gourmet cheese websites. But if he concentrated just on gourmet cheese, he'll miss many great link prospects.
That's because any gourmet food site could potentially be interested in Brad's – so that's a clique he should explore.
Don't be too narrow in your own thinking – think carefully about cliques that could be relevant to you.
Let's look at how Brad can explore the gourmet food market – and you can follow exactly the same steps for your niche!
Step 1:
Collect a list of popular brands of gourmet food suppliers. The more popular these brands are, the more links they'll have and the more link prospects they can uncover for you. Brad has collected a list of 20.
Step 2:
Now, we want to find out which of those have the most authority… go to tools and choose Bulk Backlinks.
Brad enters the sites in Bulk Backlinks…
…and sorts them using Trust Flow – this tells him which of the 20 sites has the most authority. Hit Check 'backlink counts' and the tool does its work.
Step 3:
The sites are now listed in descending order of Trust Flow
Brad can immediately see which are the top 10 sites. these are the ones we'll use in Clique Hunter to find the clique or online community around gourmet food. Brad adds them to the Bucket. He adds the first…
…the second and so on until he's added 10
Step 4:
Clique Hunter finds sites that link to two or more of the supplier sites Brad has entered. The thinking is that if they link to other relevant websites , they're likely to link to Brad – they should be low hanging fruit.
Step 5:
Clique Hunter has found almost two thousand prospects.
Brad orders them by the number of matches descending and then Trust Flow descending.
Now, there'll be a lot of 'noise' at the very start – like Blogspot and WordPress – just ignore these because there are lots of gems to find below.
Step 6:
Scan the list to find likely prospects and then add those to the Bucket too.
The Kitchin for example links to all 10 sites I entered and has a high Trust Flow of 64.
One great thing about this tool is that I can see the links in situation so I can see why the link was given.
Each of these numbers is live – click on the number and you see the links in more detail – and you can click through and see that page on which the link sits.
So here you can see that the kitchn.com linked to Bristol Farms because of their unusual goats ice cream.
I dig around the site and find the contact details where I can make a pitch…
It's up to you to decide what sites you want to pursue…
We're going to store the prospects we find like Kitchen.com in the bucket where we can store up to 400 – and then pick some more from the list.
Here's another site that Majestic shows has a high trust score – Serious Eats…
Again we can open it up in a new window and scan the site quickly to make sure it's a good fit and find contact details.
Now maybe you're thinking that sites like thekitchn.com and Serious Eats are too big for you to approach… perhaps, you want something easier?
Well, let's try some blogs that are still good quality – but maybe not quite so popular.
So with Majestic, we can jump ahead to, say page 9 – there's still lots of great blogs there – and maybe it's more realistic to approach them at this early stage.
Here's a good one from page 9 of the results – theperfectpantry.com
Another quick scan of the site and we find their product review policy contact details – that's another quick win!
You can go on doing this – finding sites that you like and adding them to your bucket.
Remember, you can store up to 400 in the bucket.
And download them whenever you want.
You can do the same thing for your market, think about popular suppliers that are likely to have lots of links.
Then follow the steps we took Brad through.
Step 1
Collect popular sites in your market
Step 2
Enter them into Bulk Backlinks and rank them by Trust Flow
Step 3
Add the top 10 to the bucket
Step 4
Move them to Clique Hunter and get 1000 prospects or more
Step 5
Look for the prospects that have the most matches
Step 6
Scan the list and add the ones you fancy to the bucket. Download them whenever you wish.
Or even better, set up monitoring in campaigns. Check out how in the Campaigns video.
Finally, if you've any questions add them in the comments.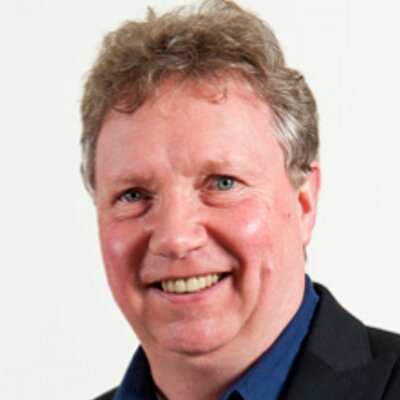 Latest posts by Ken McGaffin
(see all)