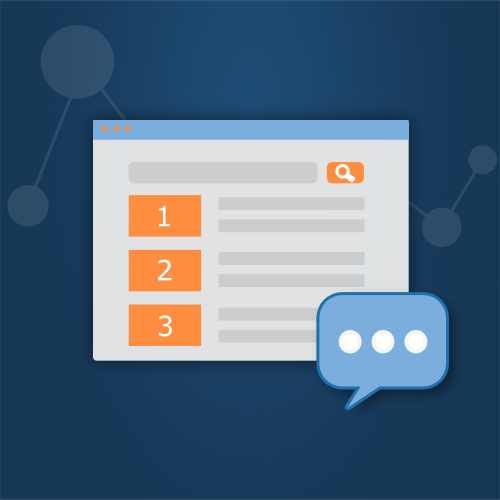 Search engine technology has undergone quite an evolution over the last few years with Google rolling out search engine updates that allow web users to get relevant, top-quality search results. Currently, it's not uncommon to see people giving a stream of commands to their smartphones and other mobile devices to perform different tasks.
This implies one thing: that the voice search is becoming more popular. After all, any technology that compensates its audience with something better in exchange for a tedious process is likely to be a more dominant trend. Thus, when the voice search technology replaces written and helps people save time, there is no doubt about its effects.
There are three important things you should know about voice search: it's very accurate, more and more household products are equipped with it, and the number of voice search queries are increasing. In fact, a recent study shows that 41 percent of adults and 50% of teens perform a voice search once daily.
Here is how the voice search technology is reshaping SEO in 2018.
Searching
When voice search was on its way, giant companies didn't waste the precious resource: time. Amazon created Alexa, Apple launched Siri, Google created the Smart Assistant, and Microsoft developed Cortana. All these technologies banked on the power of voice search.
The way you search plays a significant role in determining the kind of information you're likely to get. For instance, to improve the search results, Google had created the Knowledge Graph in 2012. This tool conveniently presents all the search results on the right side of the screen. This quick access of information went well with most users. However, it called for wrath from some website owners as this option didn't allow the users visit the source page; that was text searching.
However, things changed with the introduction of the voice search. It offers more specific search results. For instance, you issue a command to the Apple's Siri; it's programmed to offer you information specific to that particular question.
For example, 'what's the temperature in New York City?" Siri will simply display the temperature.
While the text search will simply throw up a lot of links and other suggested alternative, voice search offers precise information irrespective of the source of that information.
Accuracy questioned
Albeit the fast-growing voice search capabilities, this search option has downsides too. Note that the voice search picks up answers from different sources. Thus, there is a way of figuring out whether these answers are accurate or not.
As said earlier, voice has a significant impact on how people use search engines. That implies that it also has a significant impact on the Search Engine Optimization (SEO).
Richard Dean at Caffeinated said recently "Voice search is still growing and there is not enough data or research around yet to understand the full impact. But there are a few known parameters that SEO experts can analyse to effectively understand the impact of voice search on SEO and make the right adjustments."
Natural sounding long-tail keywords
SEO experts can accurately gauge what web users are likely to type when searching for something online. That means they judge what they are likely to say when searching for products, services, and general information using voice search. Research reveals that web users tend to use natural sounding phrases.
That means SEO professionals should optimize their content while considering the fact that users are likely to use long-tail phrases that adhere to grammar rules. Therefore, these professionals should use natural sounding phrases that we all use in our daily lives. That will increase the chances of your content ranking top for such keywords.
Leverage from online review sites
Moz recently conducted an extensive survey of local SEO and search engine ranking. The results offered some interesting numbers. And the most surprising finding was that online reviews make a maximum of 10% on which search engines depend to determine rank results. That simply means online review sites are part of the factors that search engines consider to rank your content among the search results users get when they perform a search.
Therefore, one effective way of getting attention from search engines is to showcase your content on these platforms. For instance, you can showcase your content and business information on Trip Advisor, Google My Business, and Yelp. Since voice search is becoming more popular, it's important for any business to leverage the power of online review platforms to stand a chance of ranking better on search engines.
Add FAQ page
Including a FAQs page on your business website can result in a lasting impact on improving your website's visibility. Besides, this could be a guarantee that your content will appear on top of the search results when it comes to voice search.
Note that users who use voice search tend to use questions such as why, where, what, how, and when. Having these questions answered on your website increases the chances your pages getting recognized by the voice search.
Microdata for local SEO
If a larger number of people are using voice search, most of them are looking for information regarding specific products and services within their location. For instance, the web users may be looking for the nearby restaurants, businesses, and more. For your business to fall within this purvey of search results and get noticed, you should focus on using Microdata and implementing the right local SEO strategies.
Conclusion
With voice search garnering a significant chunk of the total daily internet searches, it's important for every business owner to optimize their websites for voice search. Using the right approach will help with increasing internet traffic for your existing keywords and also establishing new key phrases that will make your content, products, and services visible on search engines.
In this search results-based digital era, voice search will continue to be an integral part of SEO even in the future and perhaps surpass the traditional text search option. Therefore, for your business to adapt to these structural changes, you must ensure that all your web pages are optimized for voice search.
Latest posts by Catherine Park
(see all)