Would you want a link from one of the worst websites of the year?
As we approach the end of 2015, many people are working on their reviews and compiling lists of the 'best' and 'worst' sites of the year. Of course, it 's fantastic to be featured as one of the best sites – but a public relations nightmare if you're listed as one of the worst.
Here's an example listing that none of us would want to be featured on, The Worst Websites of 2014 published by  WebPagesThatSuck.com. I guess they're working on their 2015 list right now.
But how reliable are these lists and do they give an accurate picture of what a site might be worth as a link prospect?
Let's start by looking at the very ugly, move on to 'the good' and 'the bad' and show how easy it is to differentiate them using Majestic.
The Very Ugly
WebPagesThatSuck.com names PaulGraham.com http://PaulGraham.com as 'The Honorary Worst Website of 2014' – and when you look at the homepage, you can see why: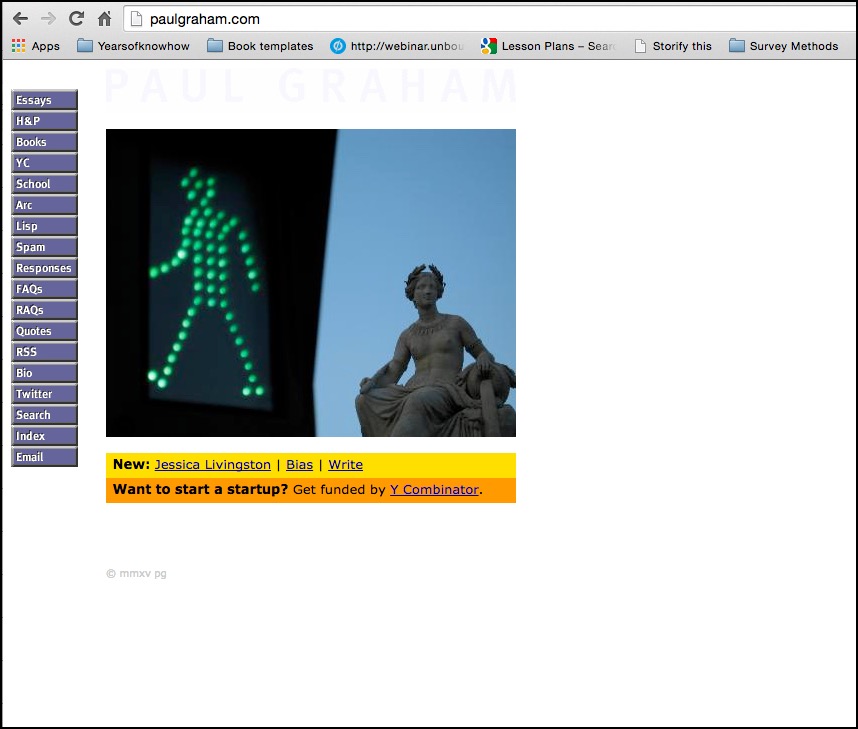 Based on the look of the site, my overwhelming reaction is to quickly move on. Who would want a link from a site that looks so poor?
But I'd be making a dreadful mistake – despite the dreadful design, a link from this site would be fantastic!
Let's all look at the 'link profile' of the site on Majestic for an objective view: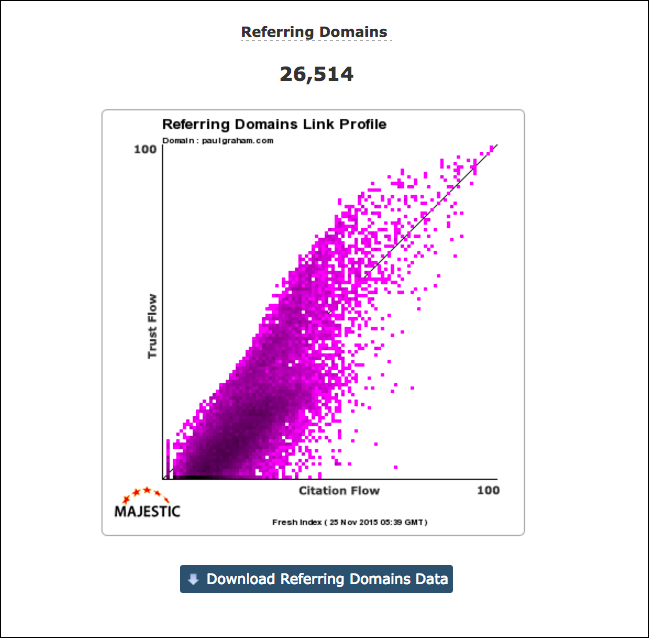 Wow! That's a really strong and impressive link profile.
And PaulGraham.com has some fantastic links from over 26,000 domains including the likes of Poynter.com, VentureBeat.com, Mashable.com and AdWeek.com.
Would I want a link from the side like that? I certainly would.
So let's explain how this link profile is created and how it can give you an instant measure of how good a site is.
The link profile is created by plotting Trust Flow against Citation Flow.
In simple terms, Citation Flow is a measure of the number of domains that link to you. As you win new links, your Citation Flow increases – keep adding links and your Citation Flow will grow.
But it's not just the number of links that are important, it's the quality of the sites from which those links come.
Majestic measures the quality of a site by the Trust Flow metric. Suppose the following diagram represents the whole of the web. A subset of all these sites will be 'trusted sites', sites that we know are good sites – they're shown as red in the diagram.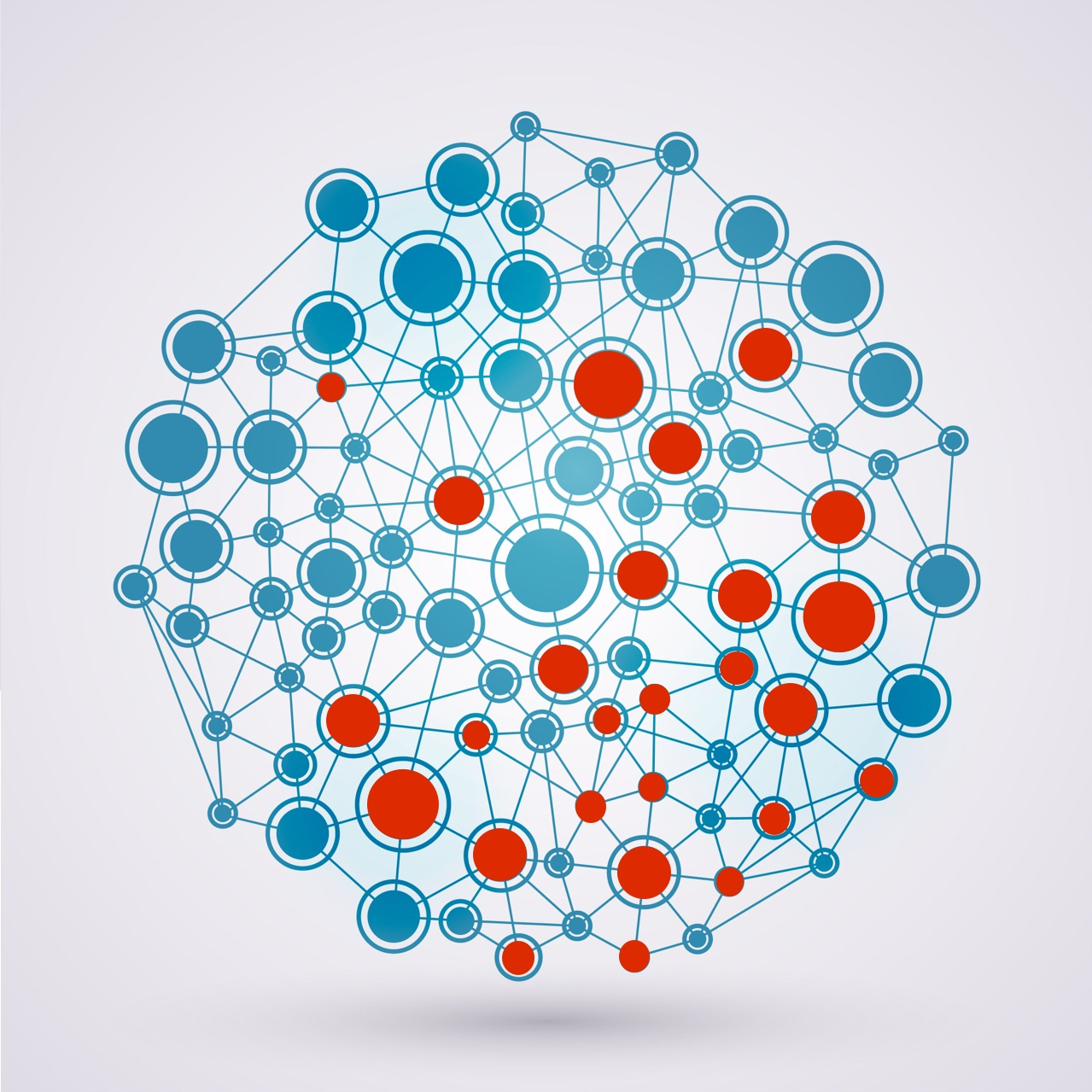 The more links you get from these trusted sites, the great will be your own Trust Flow.
Majestic has created a seed set of millions of trusted sites spread over many different topics. For any URL, we can ask the question – how far away is this URL from the seed set of known trusted sites?
The Good
Now, let's look at another small business website that has generated a fantastic link profile. They attract multiple links because of the value and usefulness of the content they publish on their site.
Here's the link profile for TumbleweedHouses.com: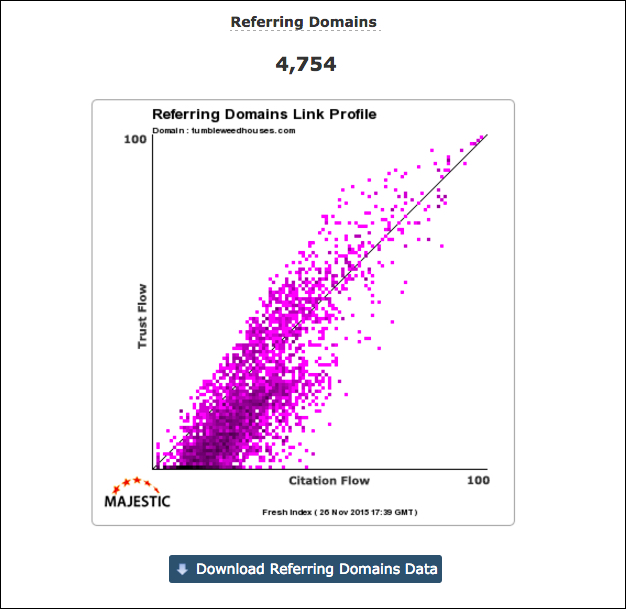 Any small business that consistently creates good content and markets it effectively should be able to attain this type of link profile.
The Bad
And just to round off the post, here's an example of what I'd consider a bad link profile (the site shall remain nameless!):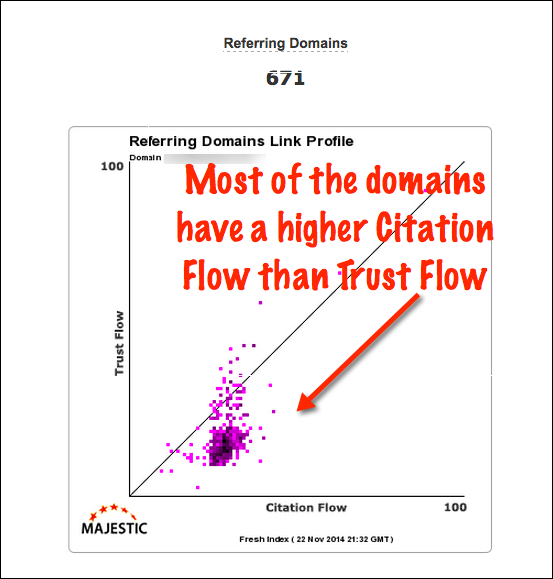 The thing to notice here is that most of the referring domains have a higher Citation Flow than they do, Trust Flow.
How do the rest of the ugly sites from WebPagesThatSuck.com fare?
I entered the domains of all 20 sites into the BulkBacklinks tool and ranked them in order of descending Trust Flow. Sure, there were some rubbish sites, but there were plenty with significant Trust Flow that would make pretty good link prospects: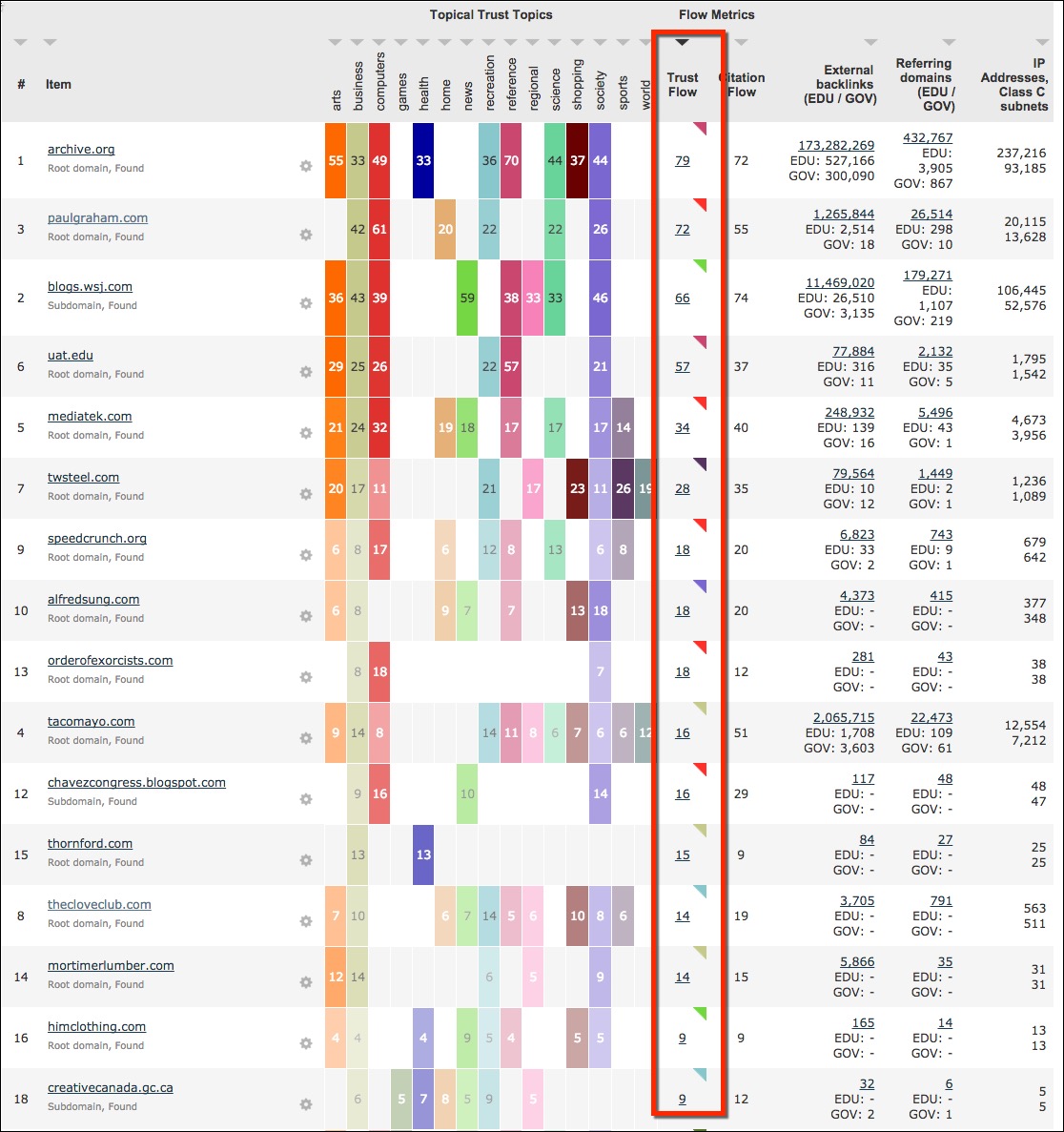 So the lesson is never to take a site at face value. Always have a quick look at the Trust Flow coming into the site and have a look at the link profile.
The Majestic plugin makes this really easy to do: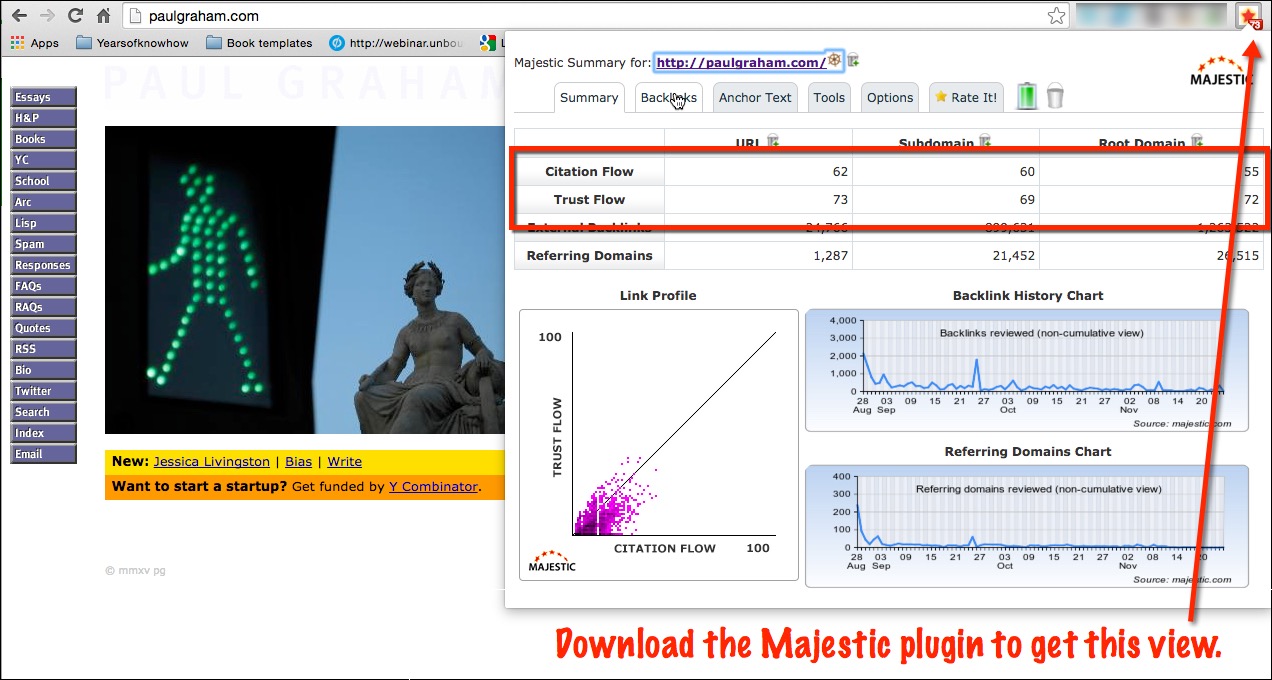 Doing such a quick analysis with the Majestic Plugin, will stop you making some dreadful mistakes.
And Finally…
Knowing the difference between quality and poor sites has advantages:
You can make the most of your time by concentrating on quality links only
You'll avoid penalties by ignoring poor sites
You can spot dodgy tactics your competitors might be using
You can spot dodgy links that you got in the past… and might need to do something about.
This post is adapted from one of the videos in our 12-part free online video course, 'Video 10: How to fully explore your market'.
Here's the full video ( 7 minutes and 02 secs):
And if you'd like to see more examples like this, you can sign up for our free video course, 'Get Up to Speed with Majestic'.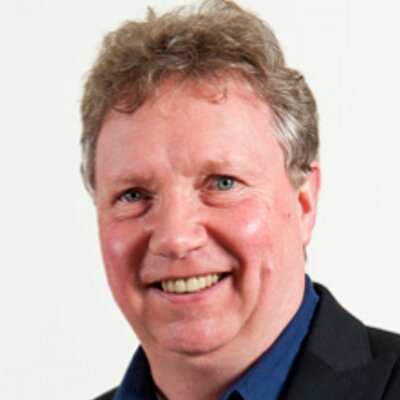 Latest posts by Ken McGaffin
(see all)