Majestic to attend Digital Dallas Summit; 6th – 7th December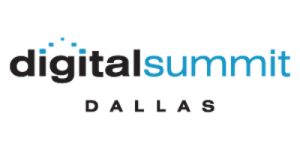 As we enter the month of December we start counting down the days until we return to the states and attend our last conference of the year. Dixon Jones, Mel Carson and Bill Hartzer will be attending The Digital Dallas Summit which takes place on the 6th – 7th December. With over 60 sessions and 75+ speakers, this conference will be focusing on data-driven content strategies, journey mapping and social marketing.
Dixon Jones will be speaking on…
Link Building to improve your Search Visibility
Digital marketing online has multiple facets – one of which is understanding the role links play in user behavior and the very important role they play in making a business be seen online in the right place at the right time. Whilst links are important for being seen on third party websites, the collective link graph is an integral part of search algorithms. Learn what sort of links increase your chances of being seen correctly on the search engines and just as importantly, understand the pitfalls of link building in a way that aims to manipulate search. Tactical things you'll learn in this session include:
How to assess your link profile and those of your competitors
How to avoid and defend against link building tactics that could harm your busines
How to develop a coherent marketing strategy that develops links that search engines will love
We'll be exhibiting at the show so don't forget to come and find us at our stand where we will be happy to answer your questions and update you on recent updates with Majestic.
So, that's it for 2016, but keeps your eyes peeled on our event page to find out where we'll be in 2017.
Latest posts by Rosanne Shepherd
(see all)