Philip Blomsterberg, Managing Director of Intripid, wanted to share his experience on how to resolve and improve Broken Link building. Having written in Sweden for many years on SEO; (Swedish SEO site) he wanted to share some of his knowledge in English on what he feels is the best way to build links; (and as "White Hat" as it gets). We hope you find this case study useful 🙂

What EXACTLY is Broken Link Building?
Broken link building is a technique used by SEOs to build links to their own websites. It's done by pointing out links on other websites that are dead, and in return asking the webmaster of the other website to add your links as a replacement.
As most of us know link building is otherwise a laborious process where you may have to have extensive communication with the site owners, get them to review your site or products and before they agree to add your links – months of blood, sweat and tears may be spent before you really know.  And, for those of you still practising link buying, you know what a costly method that might be in the long run. Webmasters grow more and more aware of the value of link equity, so either you have to pay an arm and a leg or just be happy with what's at the bottom of the barrel. In Broken Link Building, many SEOs have however found something that is less of a pain than conventional link acquiring methods.
Broken link building is a great way to get your links added very quickly by reputed sites in your niche. You don't need to have any great expertise in SEO techniques to master this strategy for building links for your site.
The trick to this is actually finding good quality related websites and whose backlinks are actually worth going after. BLB isn't that far from competitive research, which I am sure you – if you work within Internet marketing – have been working with. You need to research – toss and turn rocks to really see what to go for.
Two Simple Methods of Broken Link Building
There are many ways you can practice Broken Link Building and here I will show some simple ways of doing it with Majestic.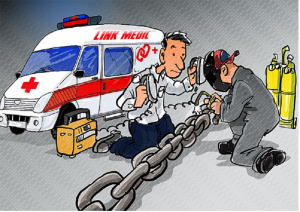 Two methods of conducting broken link building:
1. Find resources, such as link pages, on authority sites and find out if any links are broken
2. Check indexed pages of authority sites and see any of them are broken. Then do some due diligence to find out if the links are worth the effort.
For both of the above, the next step would be to first assess the value of all backlinks pointing to that site, and then doing a check-up of the original (missing) content.
When searching for resource pages, that is, pages which may have a lot of links related to your niche, you will have a lot of help by knowing these search patterns:
In this case I am looking for sites related to "bullying", so I use these queries:
bullying intitle:links – This returns pages relevant to the keyword bullying and which have the work "links" in the page title
bullying + "useful links" – This returns pages relevant to the keyword bullying and which include the exact match "useful links"
bullying inurl:links – This returns pages relevant to the keyword bullying and which have the work "links" in the site's address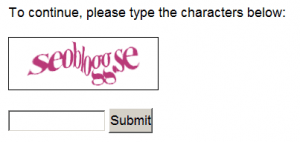 bullying site:.edu, .int – This returns pages relevant to the keyword bullying and which reside on sites with the .edu/.int domain extensions.
Caveat: Only your imagination sets the number of variations you can use for these. However, advanced operator queries often trigger Googles scraper alert, so expect having to fill in a captcha or two.
An Example
Next I am going to show a short example. As you may or may not know I am a Swedish SEO, and besides my work I try to do some good. I am currently starting a site, näthat. se – which literally means "net hatred" in English, and therefore we will imagine that I have an English site about bullying/cyber bullying.
---
1. Search Google or Bing for suitable sites. Either you: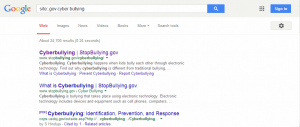 a. Check well know authority/competitor sites that you know or just any keyword.
OR
b. Use search operators. Some you can use are:
site:.edu/.gov/.int/.ac.uk  keyword
site:.edu/.gov/.int/.ac.uk  intitle:links keyword
---
2. Go to the pages tab in Majestic and enter the domain.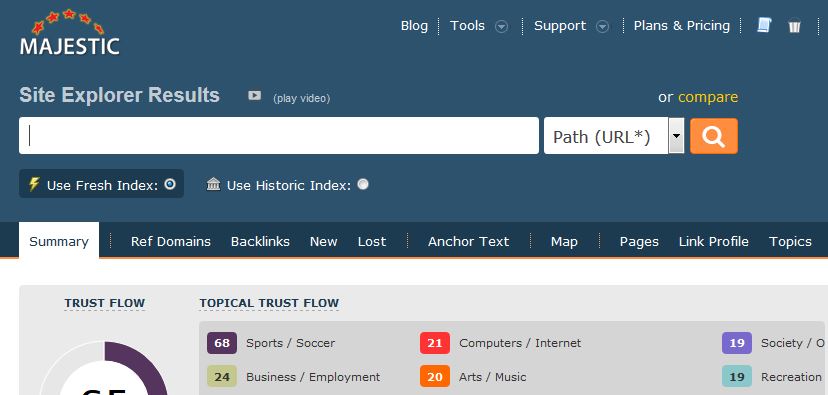 Now you will see a list of 2500 pages crawled for that domain.
This function is quite nifty since it will also show if there were any errors downloading the pages.
If the site in question has a bazillion of pages, you might narrow down your search by going down the URL hierarchy, like:
http://domain.tld/subfolder1/niche/*
Here, you use "path" for searching.
Now, you don't want to go through all pages,  so you may choose to download the file and open it up in the spreadsheet software of your choice.
---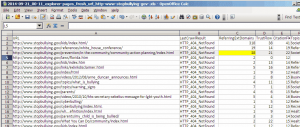 3. Checking the file I immediately find an interesting page with 38 referring domains..
---
4. Now, it's important to see if this content is worth
reviving at all.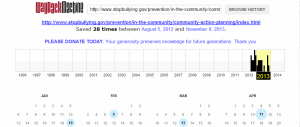 Sure, the page has 38 referring domains, but if the page is a login page or whatever, then obviously it's of no use.
Go to archive.org and enter the URL. In this case we can see that page hasn't been indexed since 2013. Click any of the last cached sessions.
You can also, and this is something I really recommend, use a nifty tool like the Firefox plugin "resurrect" to quickly take you to the broken page.
---
5. Nice, this is some page dealing with training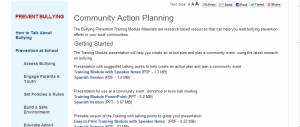 material/tutorials for educating people about bullying. Suits us perfectly!
---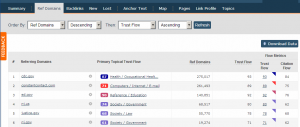 6. Go to Majestic's referring domains tab and check the domains backlinks. This is of course, not 100% necessary,
but it's an early indication of whether there is any quality in any of these domains.
If you find pure gibberish – porn/rx spam etc, you may of course want to forget about this page all together.
---
7. Now go to the Majestic backlinks tab. Make sure to use "url" in your search, and also tick "hide deleted backlinks".
Start checking the pages linking to the broken page.  See if the linking page suits your purposes, and if it does – write the content and contact the webmasters.
---
Advice on Outreach and Research
-It's best to point to links that have many sites pointing to them. Rewriting content just because one site is linking to it is overkill, unless the linking site is very, very authoritative. Here, it's up to yourself to use your experience and good judgement to decide what is worth going after. Factors like keyword competition level obviously play a big role here.
– Try to choose sites where the webmaster is active. If the design sucks, copyright shows 2001 etc., then chances getting his/her attention is slim. Likewise, if a linking site seems deserted, has tons of broken links or is spammed to death, it's not worth your attention. Frequent posting, news updates and signs of social activity on the other hand is a good sign.
– If the links point to a domain that is dead – a domain that is expired, it might be a good idea to rebuild it. What you should preferably do here, is not to hijack content, but to ask the previous owner whether he or she agrees to it. A little politeness goes a long way: "Would you mind if I resurrected your page X.com"? After all, the reasons for a site to be dead may be many – lost interest, no time, financial issues, etc. Indeed, you might in fact be making someone very happy by reviving the site. I myself actually spend a lot of time tracking down past website owners to see if they are okay with a similar setup, and, it pays off. Check the usual webmaster boards, history, Twitter handles and so on to find webmaster info.
– Timeless, Evergreen, content is the way to go. Let's say a site discusses a statement a politician made two years ago. That statement was, however, news for only five days, and after that, of little interest. For that particular subject the webmaster might not care much if the link is broken (he wouldn't even bother responding to your email). However, if the content held something very important, the webmaster is more likely to take the bait.
– You don't necessarily have to tell the webmaster "I happen to have a site dealing with this, so maybe you could link to me instead?" Why not write "I discovered this very important info was missing, so I used some spare time to write a new version".
– Informal letters work better, and unless you do crazy outreach it's better to avoid email templates. Just like with normal email marketing it's wise to give the email a personal touch.
– Subpar content will never get you the link. If the content belongs to the Evergreen content category – be sure to update it, making the added value of the other site even bigger.
– If everything pans out well, you will be gaining a link or two. The hard yards put by you into the networking, contacting the webmaster, getting to know him better will be worth far more in the future and hence well worth the effort.
– You might also write a comment with a link to your site in older blog posts where there are 404 (dead) links. If the webmaster wants to, he may update his original article, including your link, but even more likely, let you keep the link; (that is – not considering it spam), that you posted in the comment.
– Finding broken pages might seem a cakewalk, but actually requires a lot of research. Do your due diligence and to save time for that – automate the process as much as you can. Not at all pages are worth resurrecting just because they are on an authoritative  .edu domain, and as you know you will probably find more spam here than anywhere else.
As you see there may be very good  reasons for a page having been removed. You might want to keep the following in mind when choosing pages:
Positive factors:
•    Good Trust/Citation Flow ratio
•    Referring domains (both ordinary tlds and the high authority ones)
•    Topical Trust Flow
Negative factors:
•    Tons of backlinks. This indicates the page might have been used for parasite hosting etc.
•    Bad Trust/Citation Flow ratio is also a possible sign of spam.
Finally…
At the very beginning of this article, I said that if you're an SEO, Broken Link Building is your way to do some good to the world, and profit while at it. You become the good guy for cleaning up the clutter on the World Wide Web, and at the same time, you get the links that you so desperately desire. Broken Link Building is as White Hat as it gets, and it's mighty effective.
Please note: Philip will shortly be starting up his own blog @sökmotoroptimering.se or seolo.gy for non swedes should you wish for more information.

Save
Latest posts by Philip Blomsterberg
(see all)