"We Love SEO" is born from the desire to combine key search marketing disciplines in order to offer a unique and qualitative event to SEO professionals. It's with Majestic, Myposeo and Rocketlinks that we want to develop our second edition and transform We Love SEO into a major event for the French SEO community." – François Goube, CEO @OnCrawl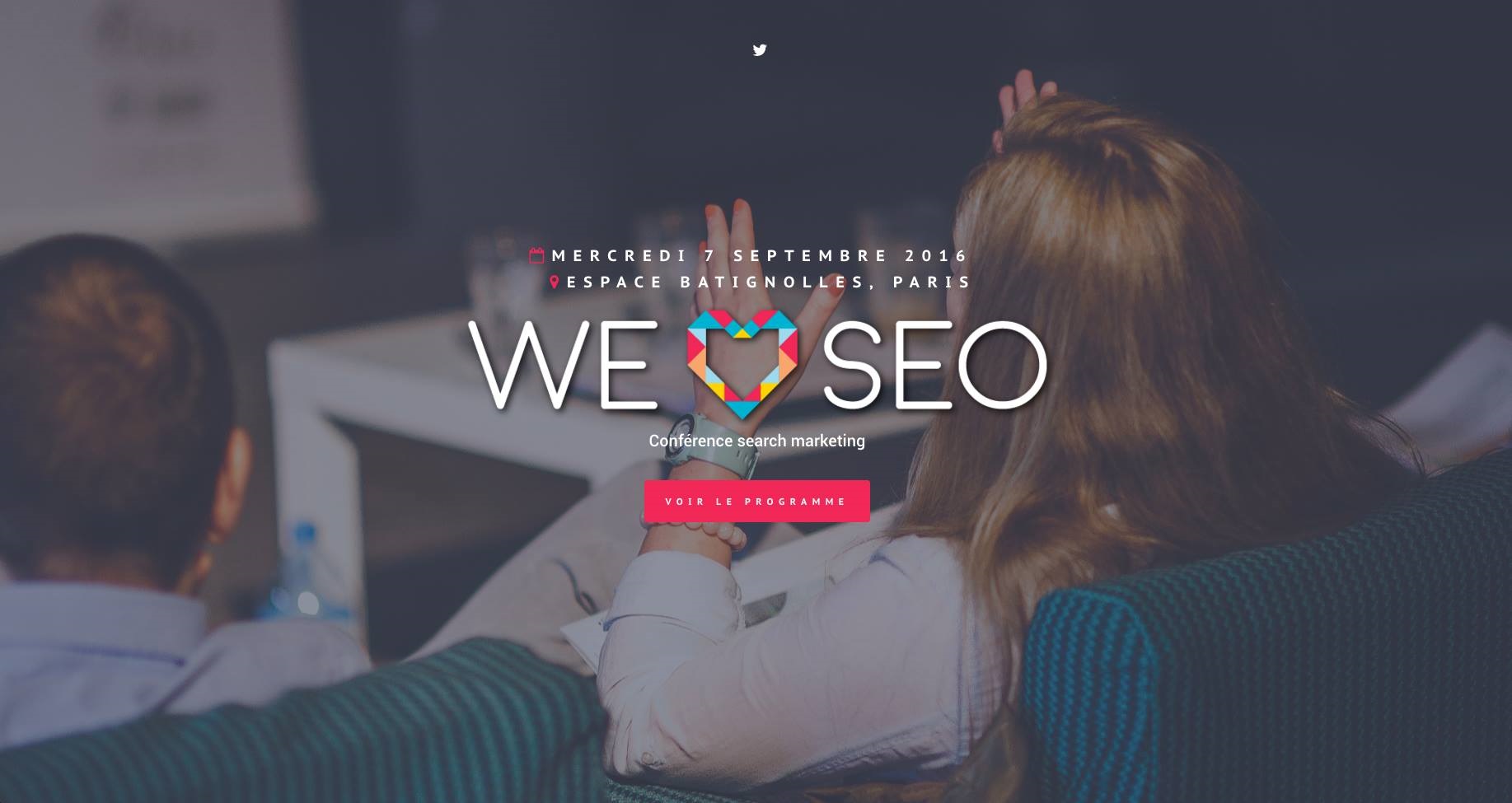 We Love SEO, an event dedicated to Search Engine optimisation experts.
SEO advice and case studies will be the theme of this half-day conference which will end with a cocktail in the courtyard; (if the weather is good). The event that will take place in Paris at the Espace Batignolles on the 7th of September, is targeting SEO professionals, no matter if they work in-house or as part of an agency. We Love SEO will be an opportunity for experts to have a rendezvous, and delegates to learn about the latest good practices and trends, develop their knowledge, and liaise with other professionals to discover new tools and tips.
We Love SEO, a panel of qualitative speakers
The event crosses four disciplines at the heart of SEO: Linking, Search Engine monitoring, Crawling/Log analysis as well as Link analysis. The conference will house 8 SEO experts that will be speaking during 4 sessions that last 45 minutes. The SEO experts are: Dixon Jones (Majestic), François Goube (OnCrawl), Guillaume Doki-Thonon (Rocketlinks) and Alexandre Sigoigne (Myposeo) and each expert/organiser of the 4 sessions will be presenting their case study example with other SEO experts. For instance, Dixon Jones, Marketing Director at Majestic, will speak on Trust Flow metrics and link building and will highlight the importance of creating online recommendations between sites.
Other details of the conference are coming soon. Until then, it is possible to follow the event's news on Twitter or directly on the event's website (which is in French).

Exact event information:
Address: Salle Europe, Espace Batignolles, 18 Rue la Condamine, 75017 Paris
Entry: 50 euros
Save
Save
Latest posts by Majestic Marketing
(see all)