Well that was a surprise at the end of the day…
It arrived with no other fanfare than that: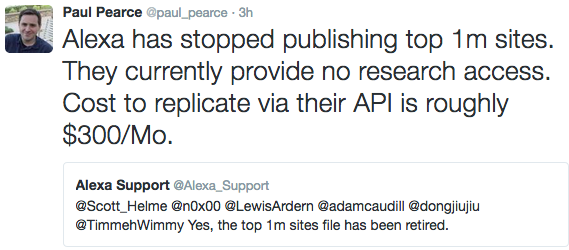 Thanks to Peter Nikolow for pointing us to this Tweet. A little bit of an investigation found that other "top" lists also seem to have been taken down or at least dramatically curtailed:
Alexa now only gives 500 for free
Over here, Alexa are showing just 500 top sites. Alternatively, you can BUY the top 1,000 to 100,000 over here… but at a cost
We thought we'd find a list for you of other "top site" lists… but you won't need them right now…
But never fear! After discussions at the highest level within Majestic, we have decided that the Majestic Million is still free.
Majestic
Million

is Free & Updates Daily

The Majestic million is available in several forms. Right now you can if you like download the entire list… Daily… for free. If you would like security of tenure with an ongoing SLA. please contact Majestic Analytics. But in the meantime, even if a full 1 million download is little heavy for you, we have an interactive interface over here.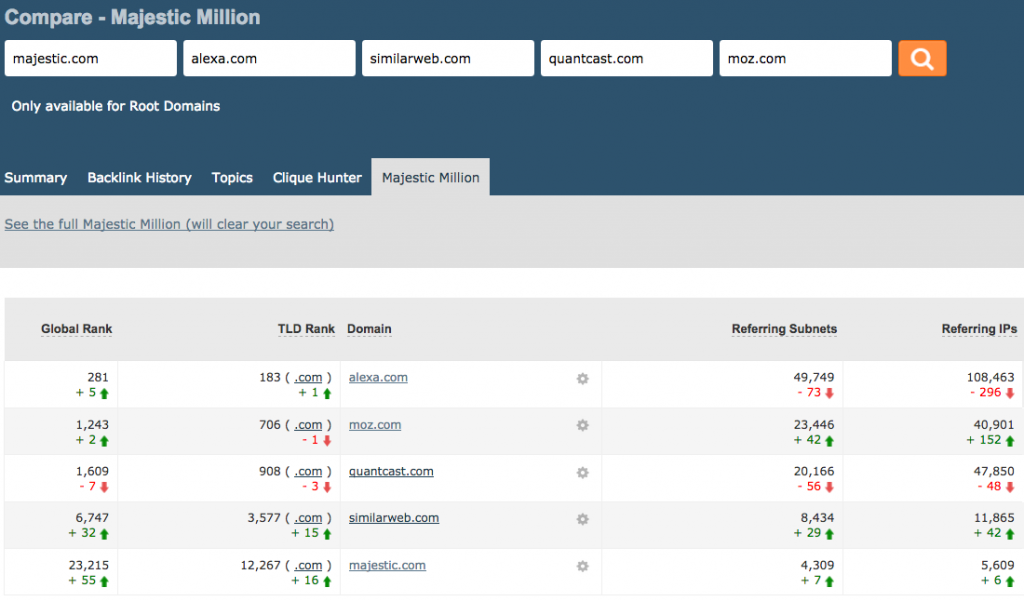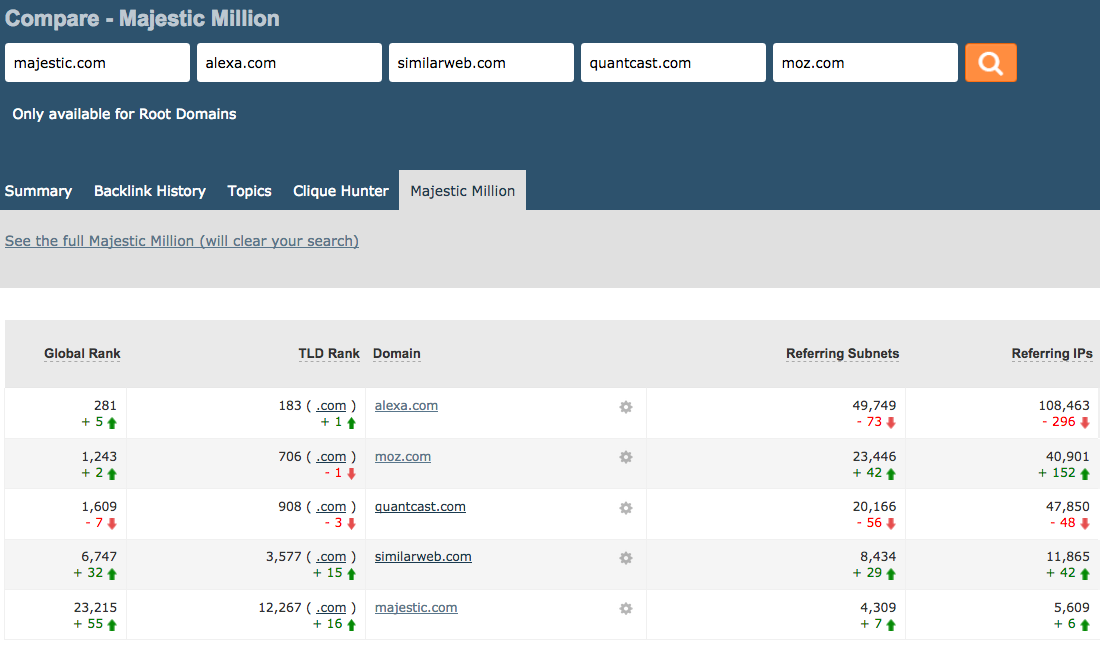 Please Mirror the List!
Enjoy Majestic Million. I haven't warned our sys-admin about the impending demand on the servers! Please be kind if you want to keep the list free. If you want to help out with a bit of bandwidth, feel free to take the list under creative Commons and mirror it on your own servers to let people download or interrogate it from there. Please tell people you server that Majestic compiles the list. Don't try and grab the list more than once a day – it won't change and you'll just stop the world from having this valuable resource for good.
You are welcome 🙂
Save
Save
Save
Latest posts by Dixon Jones
(see all)