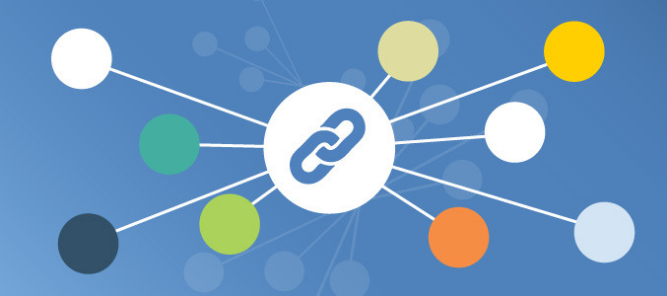 It occurs to me that in a world of AI generated content, we might be missing the easiest method for search engines like Google to differentiate between reputable content and worthless content. Backlinks!
I think it is fair to say that over the last few years, Google has tried to distance itself from the importance of backlinks, compared to the early years. I am not sure they convinced most SEOs, but even if they did, they may now revisit their ability to evaluate a page based on the nature of the backlinks to that page.
The reason for my thought process is not simply because of my invested interest, being connected to Majestic. The arrival of really spectacular (looking) autogenerated content means that Google cannot rely on the content alone to separate the wheat from the chaff.
It is not simply Google. The recent hack of Yandex's search factors demonstrates that the concept of PageRank (the weighted importance of a page, excluding contextual factors, based purely on the strength of the links to that page) is a metric that still remains. We know that the score has always been deeply embedded in the Google algorithm and any other algorithm that Google might build can easily call upon this variable within it. In doing so, the developer writing the algorithm is one step removed from the word "backlinks", even though backlinks might be a fundamental part of the algorithm they just built.
This includes any algorithm that Google might deploy in dealing with what will no doubt be a deluge of new automated content in 2023.
Google does NOT Condemn AI Generated Content
"We haven't said AI content is bad."

Danny Sullivan (from Google)
Some may be surprised to learn that Google has not come out against AI Generated content in its own right. Danny Sullivan recently clarified their stance.

To be fair, a LOT of the search results that we all use day-to-day are machine generated – and tools like OpenAI have not changed this. Stock market tickers. Hotels near me. The weather. These are just three examples where autogenerated content is and should be beating content written by people.
Even when we are looking at longer tail "evergreen" keywords, most content writers have relied on tools like Grammarly to correct and modify our content for years. Why wouldn't you?
Google's issues come when the content is either designed specifically to manipulate search engines (which applies to all content) or when the content becomes too thin to be "useful" to its users.
Here's their guidelines of what to avoid as at the time of posting: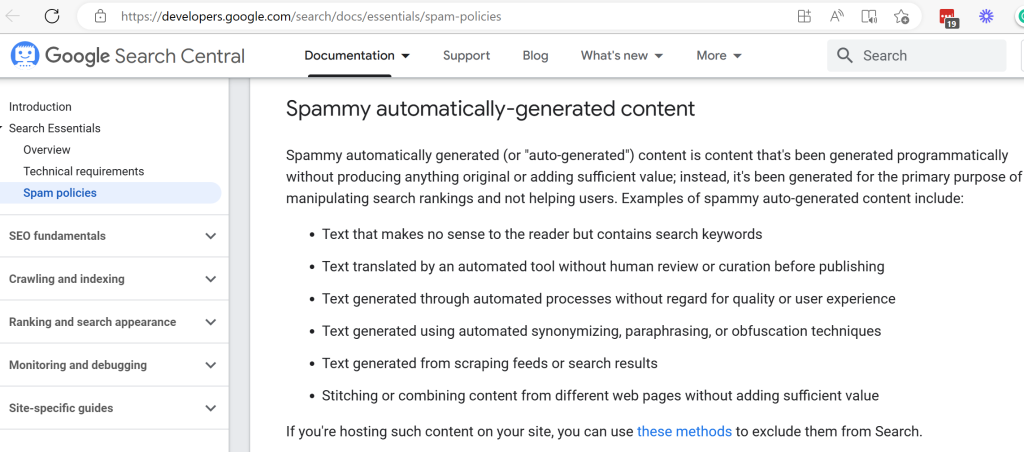 The most important line here for this article is:
Avoid text generated through automated processes without regard for quality or user experience
Links are one way to decide algorithmically whether any regard for quality or user experience exists. In particular, PageRank (Or a similar weighted metric like Citation Flow or Trust Flow) helps to quickly decide if anyone cares!
So as the SEO community starts scaling up AI generated content, the lazy ones will throw out page after page. In the past, doing this was likely going to sound like drivel. Now it will be harder to ascertain. They can (and surely do) use algorithms to assess whether the content is autogenerated, but if that cannot be used as a barometer for relevance and quality, what else should a search engine use?
It is not just links in, but links OUT
One of the biggest complaints that has risen up so far by the content community is that ChatGPT is not by default citing its sources. The new tools in Bing chat, on the other hand, have chosen to make sure that citations exist. They are marking up their chat responses with links to data sources. I think that the links OUT of a page will also say more about a page than previously. If you pull out a quick 1,000 words on ChatGPT and put it up as content, then not fact checking it and adding citations might be seen as a sign that you are not considering the user.
Google should make Backlinks MORE important, not less
With such an obvious signal for quality – albeit a dirty one – I think that Google is likely to use this trusted method whilst they find longer term solutions to the autogenerated content problems that are likely to be facing their crawlers right now.
I am not privy to any secrets here, but I am offering a pragmatic and instant solution.
Latest posts by Dixon Jones
(see all)