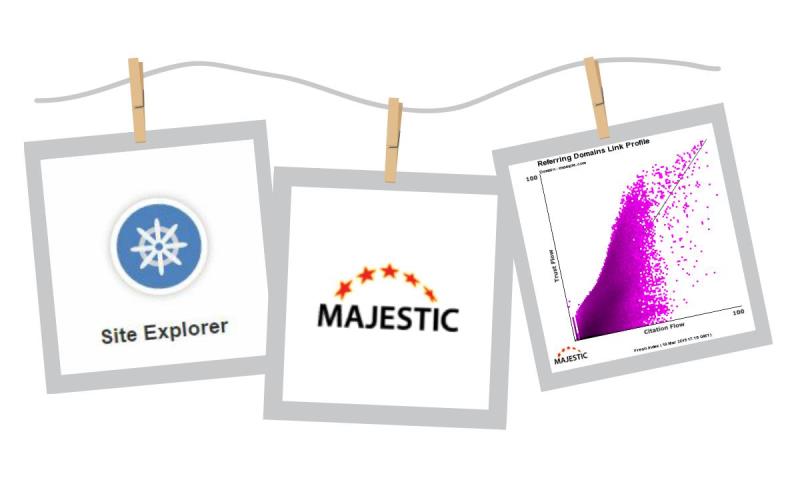 It's no secret that the Site Explorer has always been our pride and joy. Over the last few years, this multi-functional tool has helped millions of users get a much better understanding of their own websites, their Link Profiles or their competitors. Today we're happy to release a few new additions and we hope that these small changes improve your quality of work. So, what's new?
The Link Profile tab is gone!
There is no longer a dedicated "Link Profile" tab in the Site Explorer. The page is now accessible by clicking the Link Profile graph on the Summary page, or by the "Referring Domains" link underneath.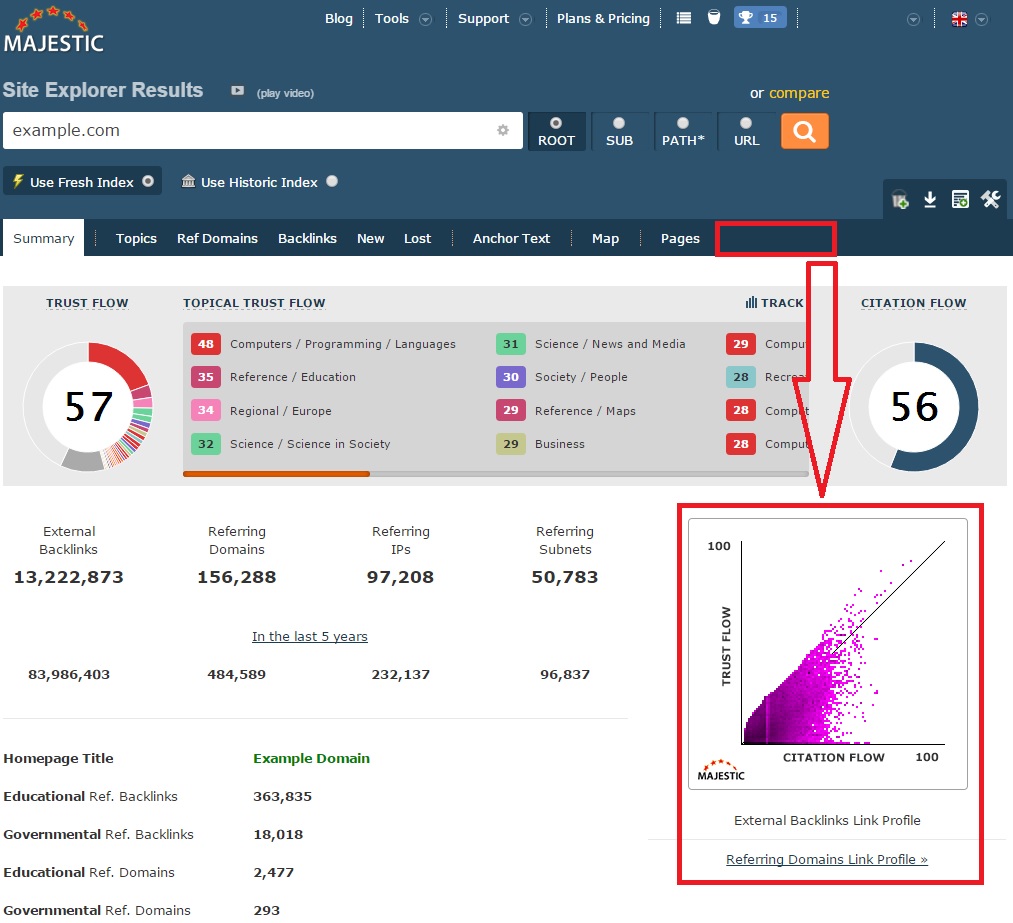 Now when you click on this new link, it will take you directly to our Referring Domains Link Profile and External Backlinks graph; this is especially helpful if you want to compare their flow metrics: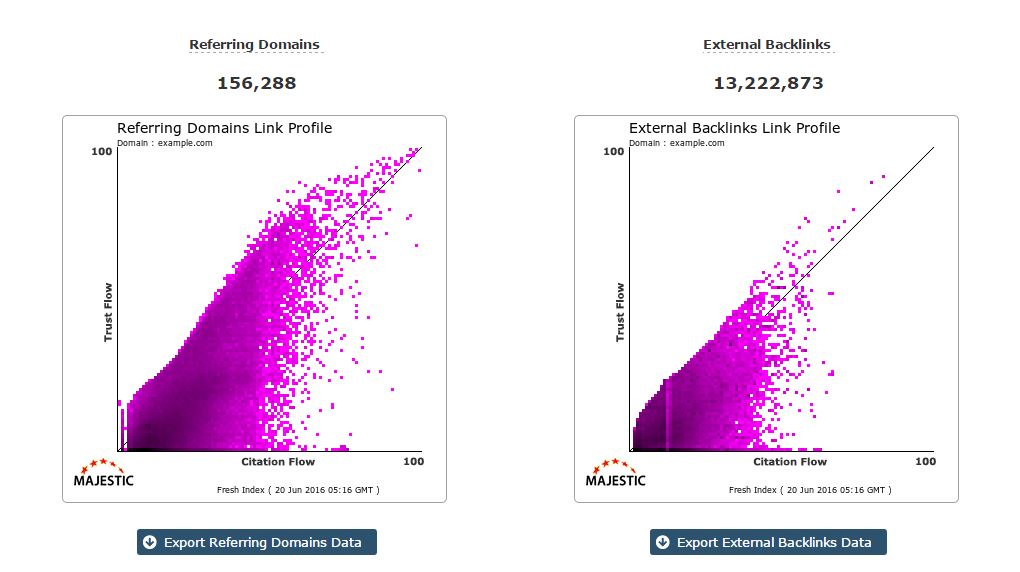 We've added the cog to Site Explorer search bar
You can now jump to common actions like 'Go to URL' or 'Add to the Bucket' directly from the search bar. We're also excited about including a 'Verify' domain option in our gear. Verifying domains has never been easier!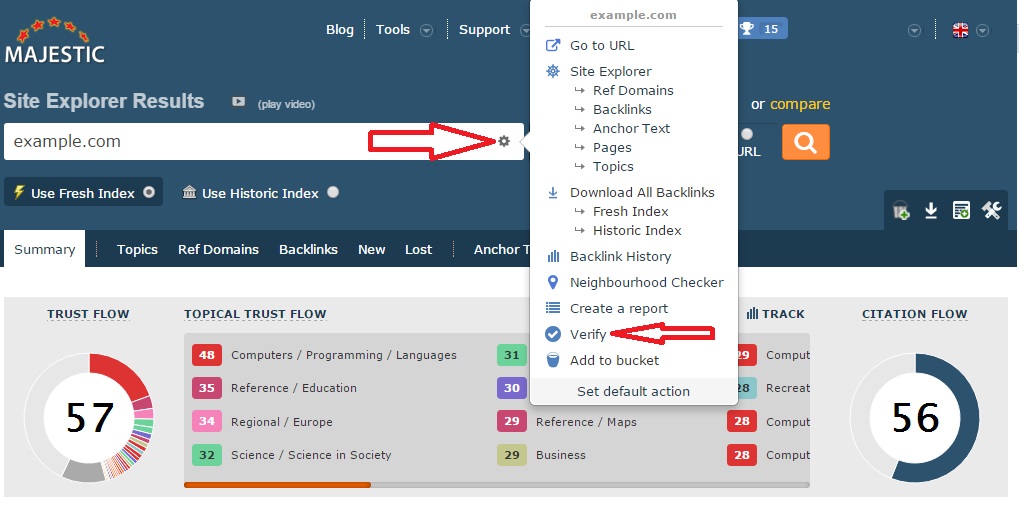 Added verification status to Site Explorer search bar
In order to make it clear which domain has been properly verified with our Webmaster Tools, the status of the domain will now appear in the search bar.
A green tick means it's all okay, where as an orange triangle means there has been an error in the verification, or that the domain is not activated.


Tweaks to "In the last 5 years"
The link to switch to Historic/Fresh Index is now on the text, rather than the individual numbers:

We hope these changes help when you're using Majestic.
Latest posts by Eliza Bonecka
(see all)