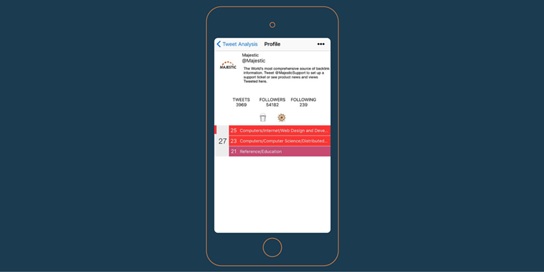 You may have missed it in April's newsletter but last year we announced the launch of a Twitter App on Android and we are delighted to make another announcement… It is now available for iOS users!
'Majestic Client for Twitter' is a fully functioning iPhone app that allows you to tweet, reply and engage with your Twitter stream with MULTIPLE Twitter accounts. The app also contains some "Majestic only" extras…
Features:
# See the Trust Flow of all users in the Twitter stream, colour coded by Primary Trust Flow.
# Slide right to see a breakdown of the top three Trust Flow scores.
# Tap on the tweet to see a tweet analysis including:
Unravelled links and the Trust Flow of the end point link.
Ability to add end link to your bucket list in your Majestic account.
Quick link to Site Explorer.
Ability to retweet, like or reply, or open in Twitter.com.
Slide a tweet to the right to find out more about the tweeter.
Click on a Twitter profile to see:
Tweet count, following and follower count.
Top 3 Topical Trust Flow's.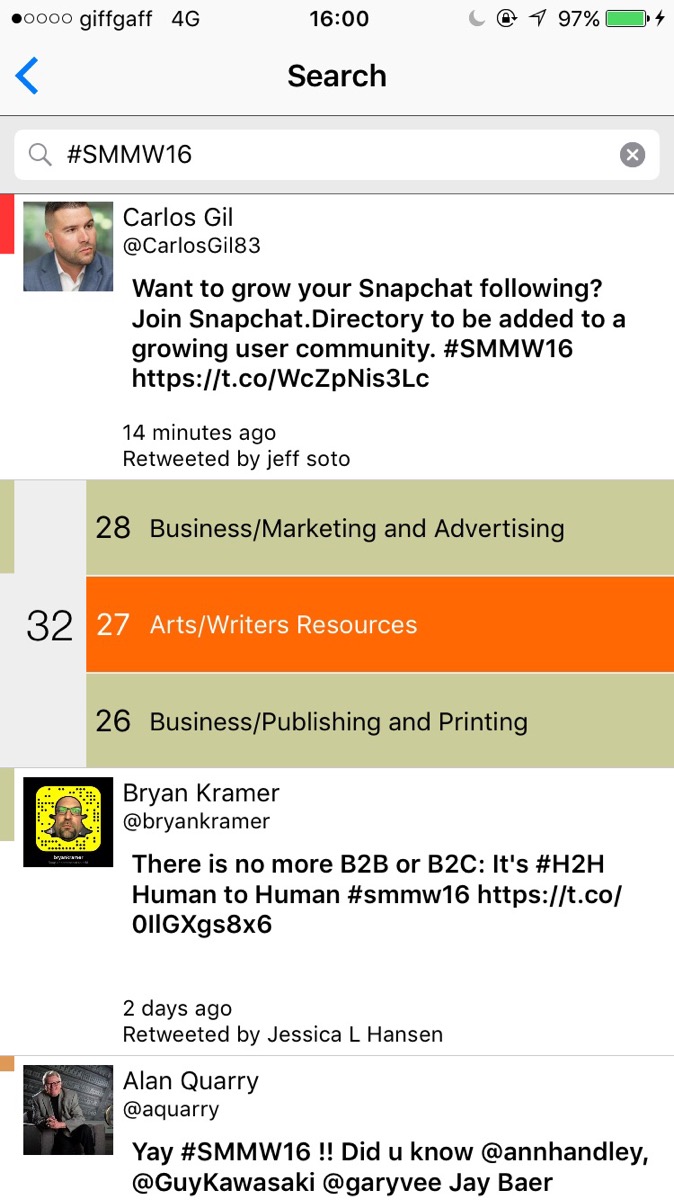 What can you do whilst on the profile?
The ability to add the profile to the bucket.
The ability to put the profile into Site Explorer.
Find out how influential your Twitter account is.
Search for influencers!
Use the Search button to search for any keyword or hashtag and see the most influential people that are talking about this keyword right now. For example, if you are at an event, search for the event's hashtag and you can see how influential the attendees are.
Find out whether influencers are engaging with a specific hashtag.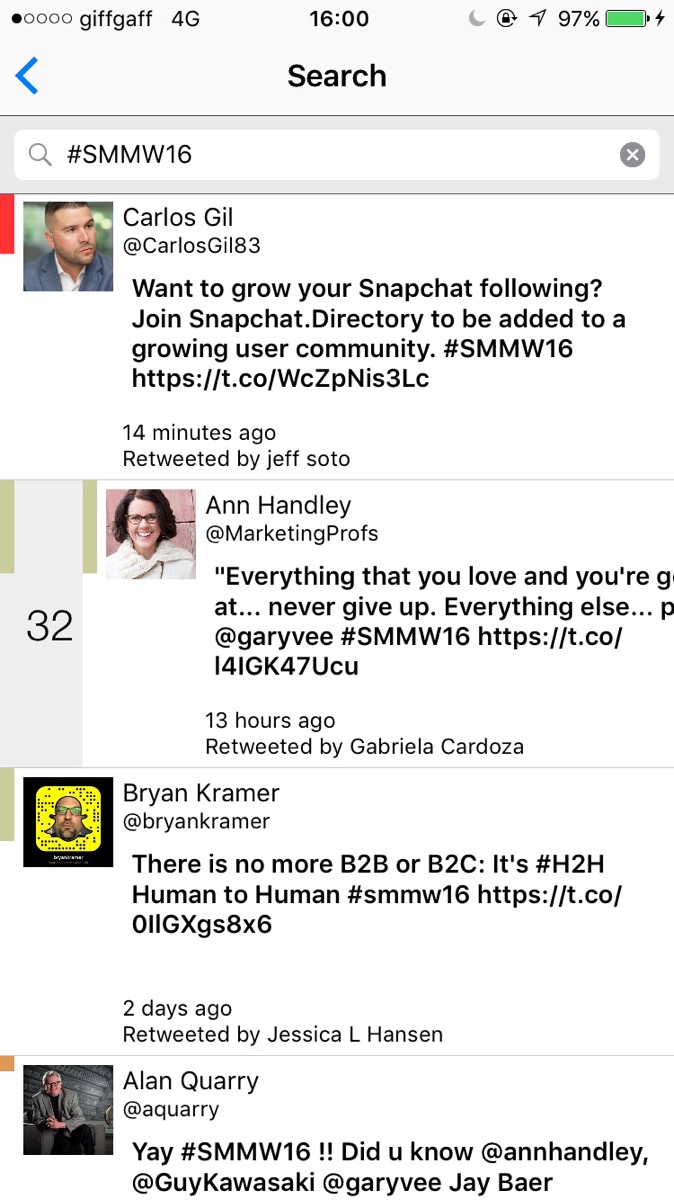 How to download the app
The app is now available in the iTunes store however this app requires an active Majestic license to work (Silver and above) and I'm afraid does only run in English at the moment, but we thought we'd judge opinion before opening up to other languages. On a plus side, it requires no other fees or upfront costs.
Latest posts by Majestic Marketing (see all)