Following the launch of Majestic.com we've made some small tweaks to improve usability of the site:
Downloads will now be listed in reverse order so the more recent date is listed at the top of a report instead of at the bottom; (We thought this made sense and would save time scrolling!)
Bulk Backlinks tool – If you receive any error messages hopefully they're a little clearer and a bit more friendly 😉
Within the Plans & Pricing section, if you now click on the word "annual" in the pricing table, you'll go straight to "Contact Us". Thus making it less time consuming when trying to buy an annual subscription.
Link Profile Fight tool – We've changed the background to white, and the foreground colours to green and purple, to hopefully make the charts a little more friendly on the eye; (as you can see via the image below) 
So just a few updates but we wanted to keep you informed. If you have any feedback or want to let us know what you think then just use the feedback button on the site or leave us a comment below.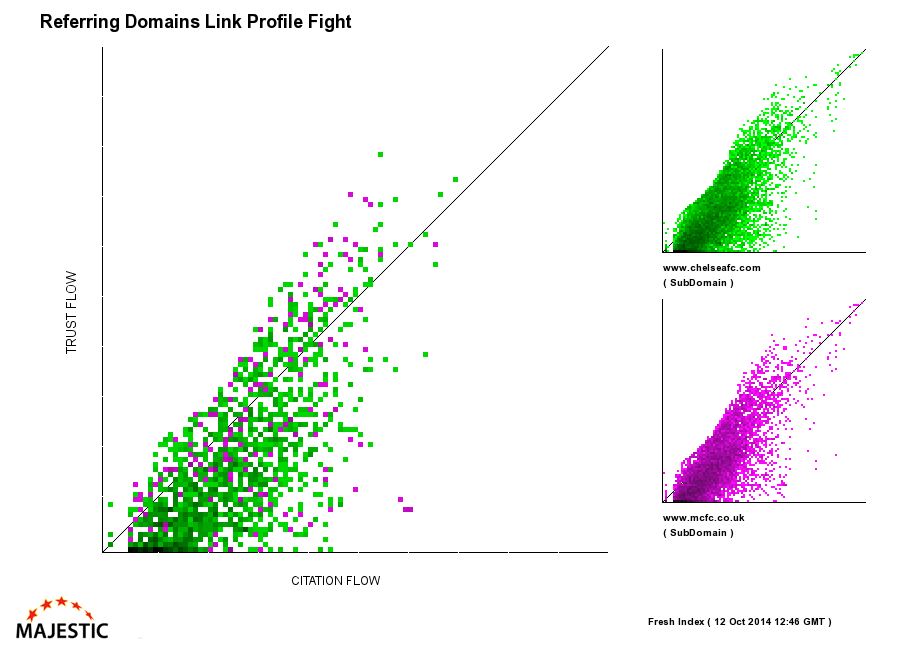 Latest posts by Nicola Carey (see all)