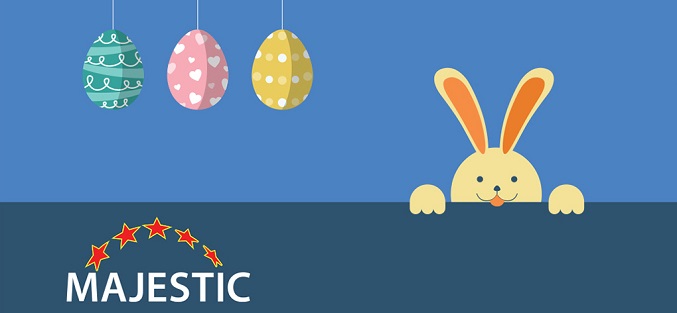 The Majestic Team would like to take this opportunity to wish you all a Happy Easter and a relaxing Easter break – we all deserve it! We hope you enjoy this long weekend doing what you love most.
Just in case you want to spend some of the time learning more things about Majestic and analysing potential PR opportunities, here are a couple of blog posts or videos that might help:
1. Link Building: Using Majestic to Discover Journalists; read more
2. How to brainstorm link building ideas with Majestic; read more
3. Video tutorial: How to Understand and Use the Flow Metrics; (which show the quality and quantity of links to your website). Watch now.
Have an Egg-cellent time and see you soon!
Latest posts by Majestic Marketing
(see all)