Competitive link analysis should probably be the first step in a link building campaign. But if all you do is analyze your competitors, then you're always going to be following them. However by getting a little creative, you can find relevant prospects that your competitors have not yet found. Get those types of links and you're building real competitive advantage.
And the more relevant link prospects you find, the greater your potential to build links.
In this article, I'm going to explore 3 quick creative methods that will give you a ton of link prospects. They're part of the 6 creative strategies that I explain the video lesson, "How to fully explore your market" – that you can find at the bottom of this article.
So let's quickly look at the 3 methods with lots of visual examples.
– you might be using some of them already but we hope you'll find something new!
Analyse links to the top blogs in your market
Bloggers and journalists write about and link to each other's posts and articles. So by looking at who links to the top 10 blogs in your industry, you'll find hundreds – even thousands – of other blogs and news outlets, all with the potential to be great link prospects.
Just add a list of 10 top blogs to Clique Hunter and you are on your way!
I found this list of top food blogs on an Awards section of Better Homes and Gardens: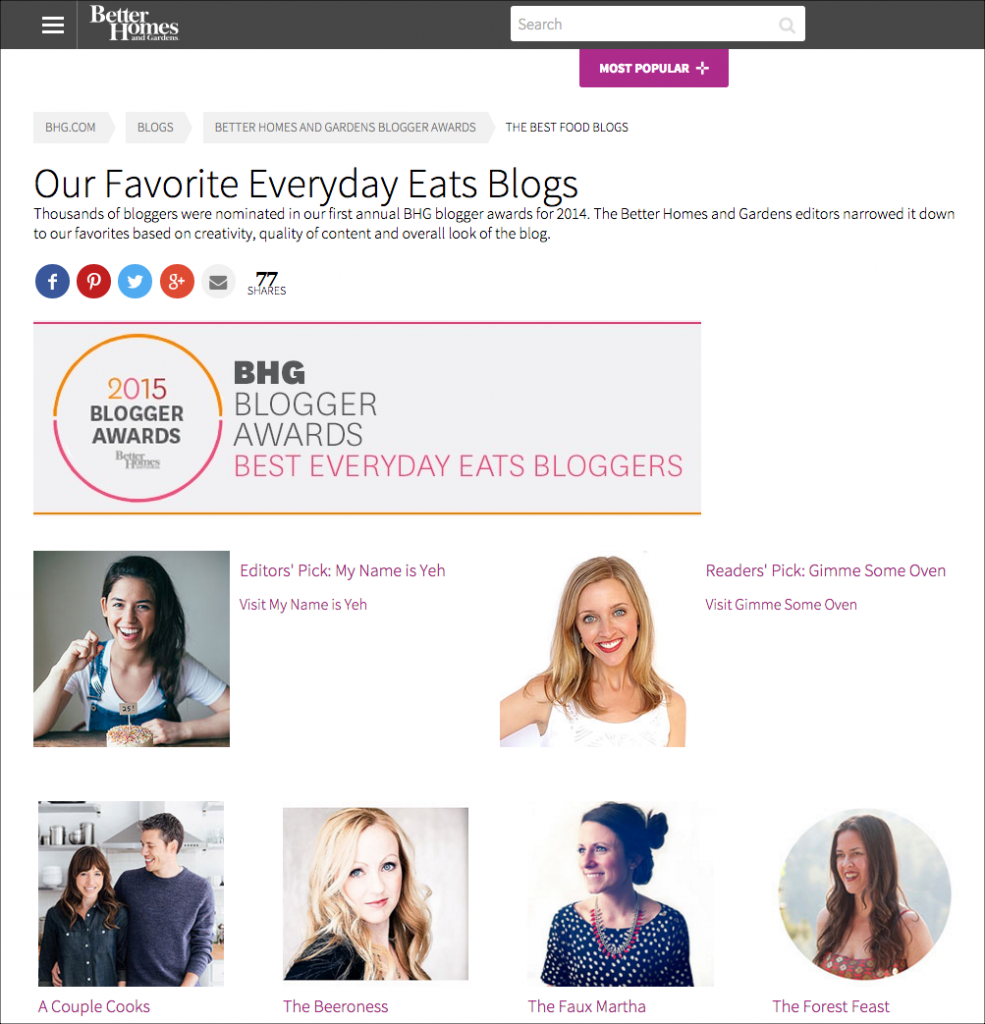 I just copied the root domain of each of the top blogs and entered them into the Clique Hunter tool: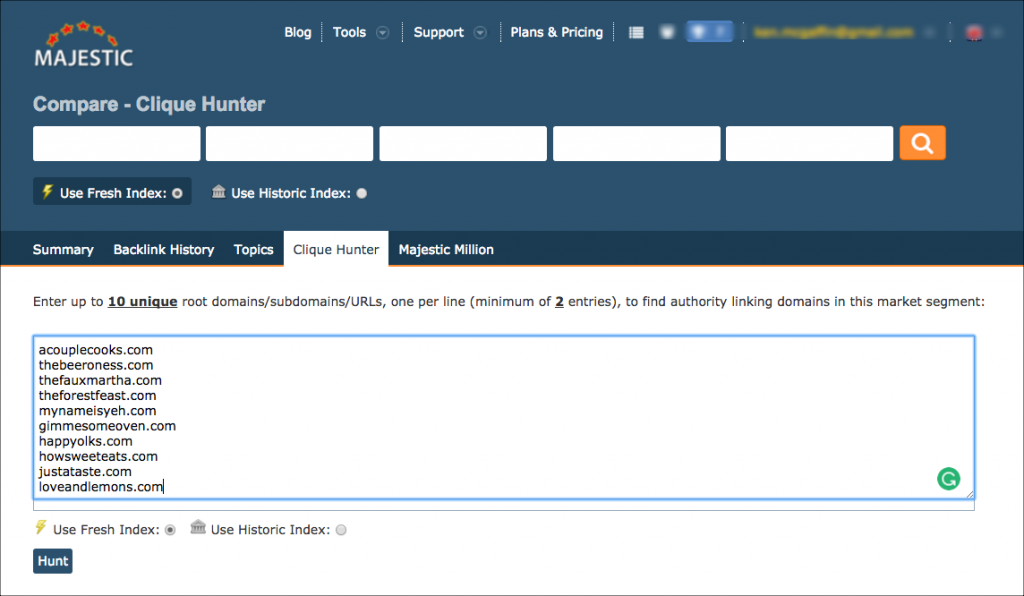 Click 'Hunt' and the results give a rich list of 3000 link prospects: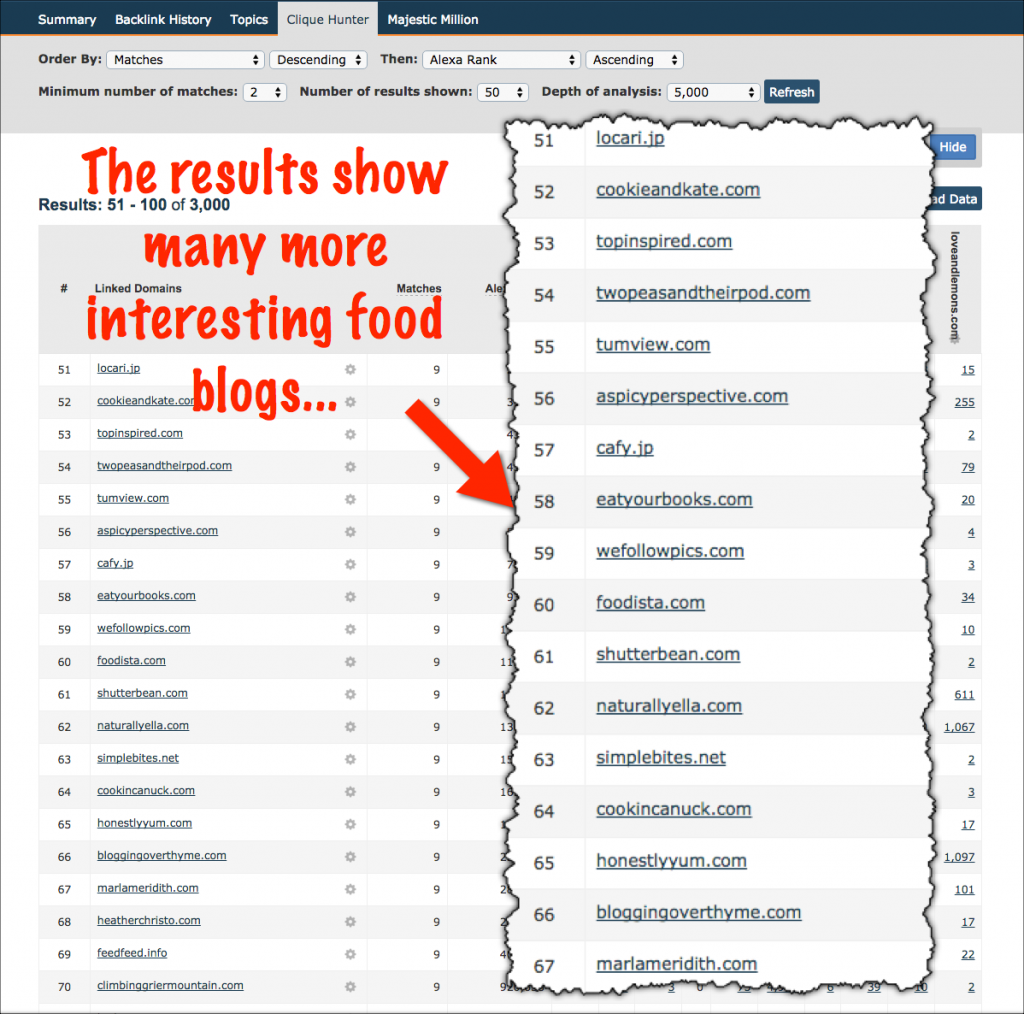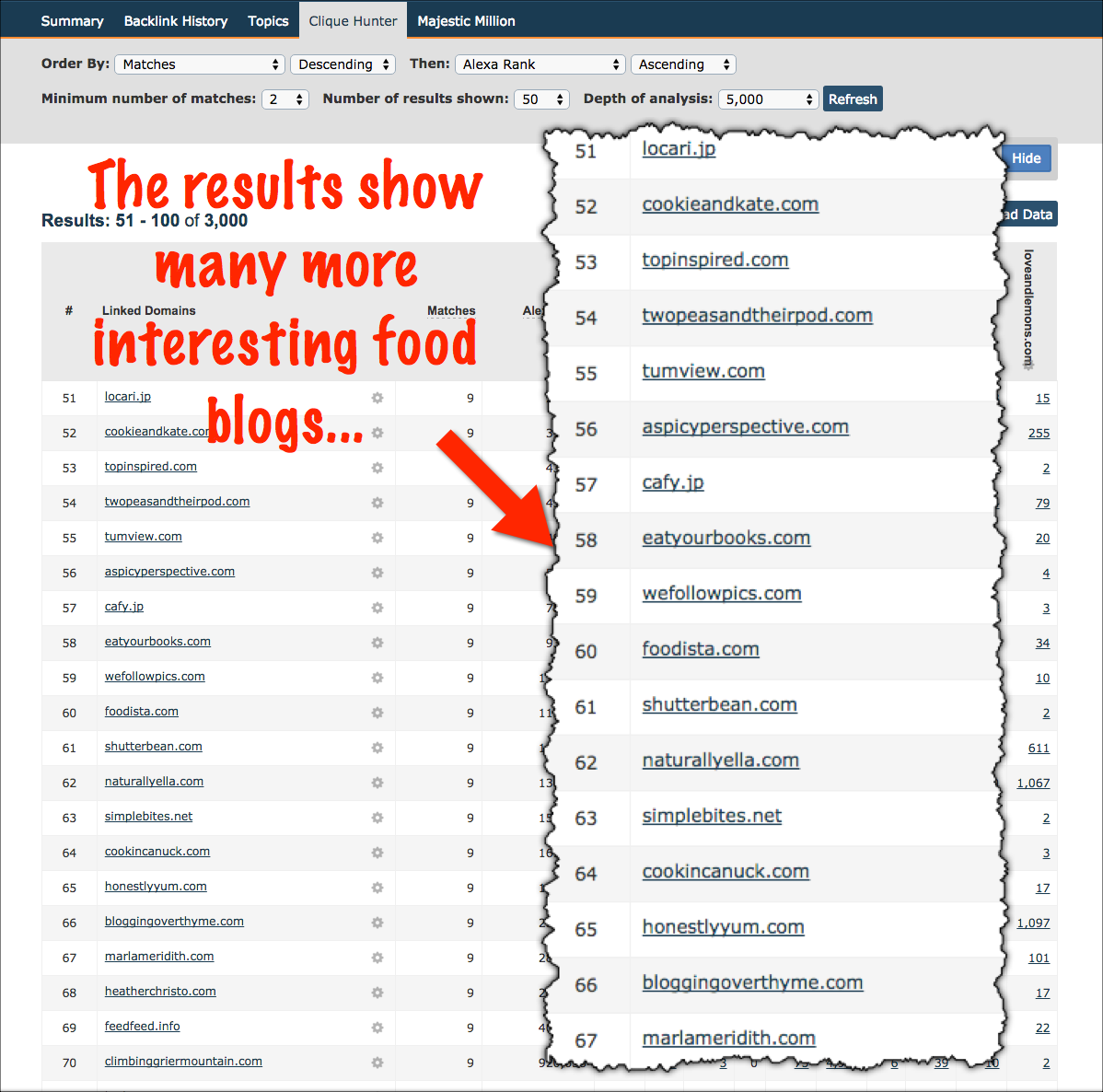 The screenshot above shows many valuable food blogs – Clique Hunter has immediately expanded our list of prospects – one of the quickest ways I know of developing a powerful list of blogs.
Digging down through the results shows the depth of value – like these on page 10 of the results:
And the beauty of this is that you don't have to spend time collating and then sorting lists of top blogs from Google searches. All you have to do is find 10 good blogs and the power of the Majestic database will get to work for you!
(The results will be full of 'easy' and 'must have' links, which I've explained in a previous video lesson, Finding 'easy' and 'must have' links with Clique Hunter )
Follow a news story
Breaking news stories attract a lot of attention and links. Find a big story in your industry – one that has succeeded in making quite a stir, and you have another creative way to find link prospects that your competitors might not be aware of.
We'll illustrate this with a fantastic campaign on sexual stereotypes, last year from Always.com, "Like a Girl" that attracted huge media coverage, including this piece on Cosmopolitan Magazine: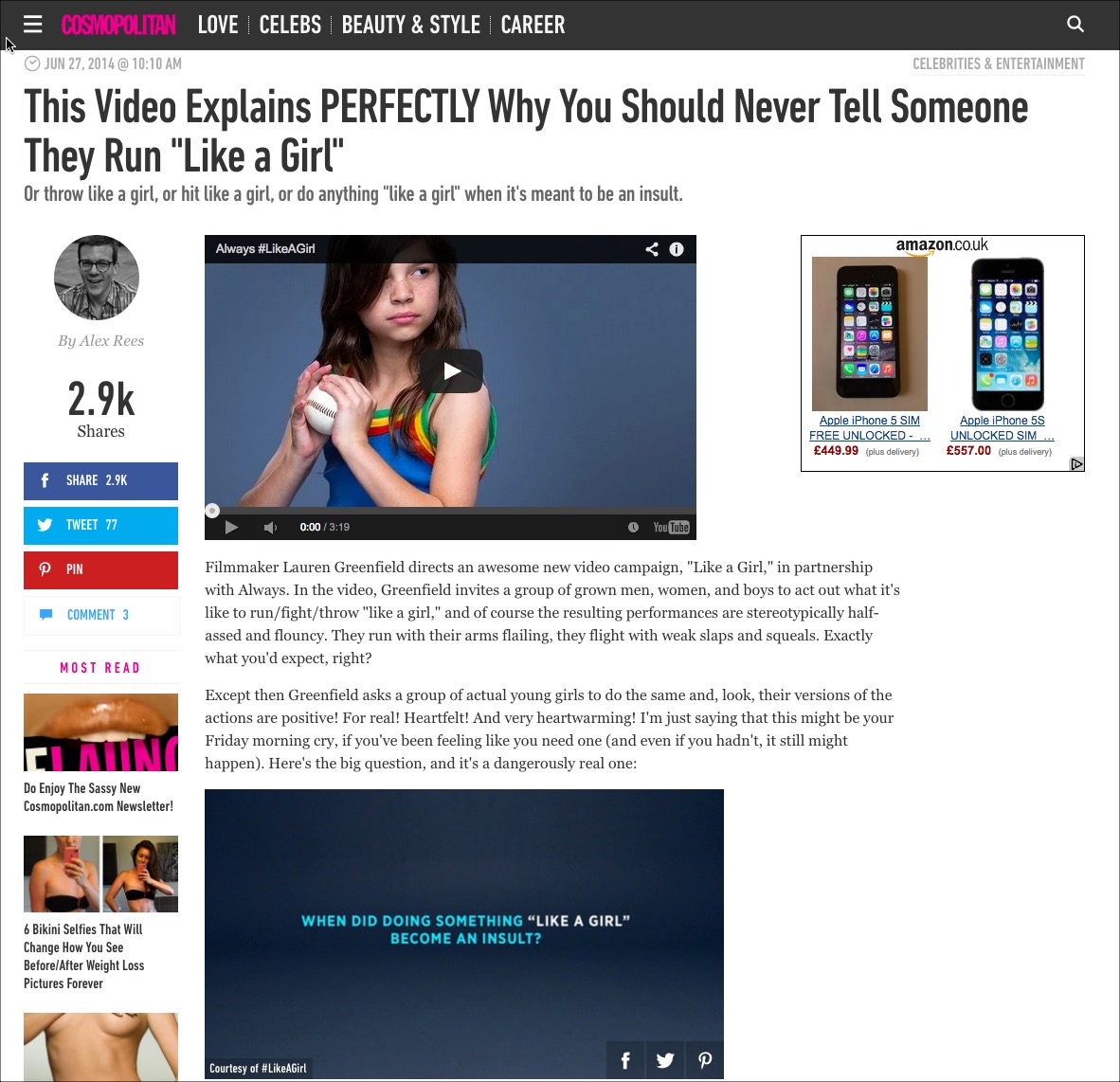 This campaign attracted many bloggers and journalists writing about stereotypes – and if that is relevant to you or your client, you can find many of them through Majestic.
And of course this method works no matter what type of news story you're exploring – as long as it gets a lot of attention.
If the story was published in the last 3 months, you can find link prospects through Site Explorer by concentrating on the specific dates of the campaign: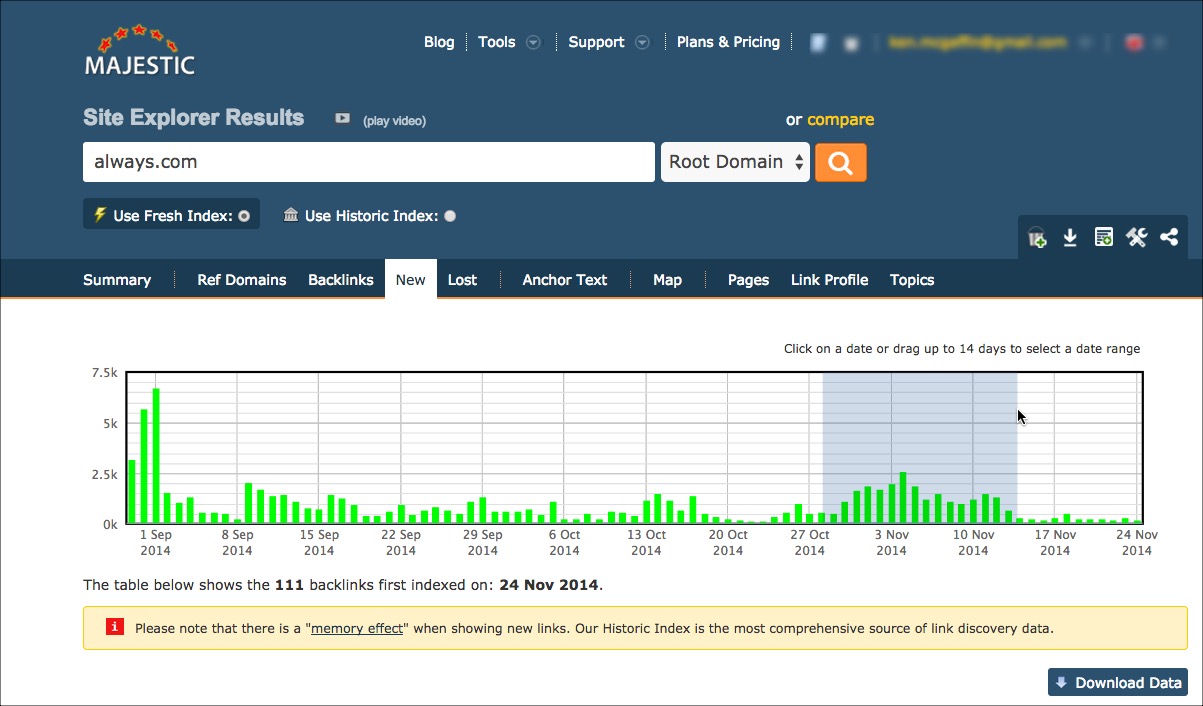 If the story is older than 3 months, create an 'Advanced Report' and use the 'analysis options' to isolate the date: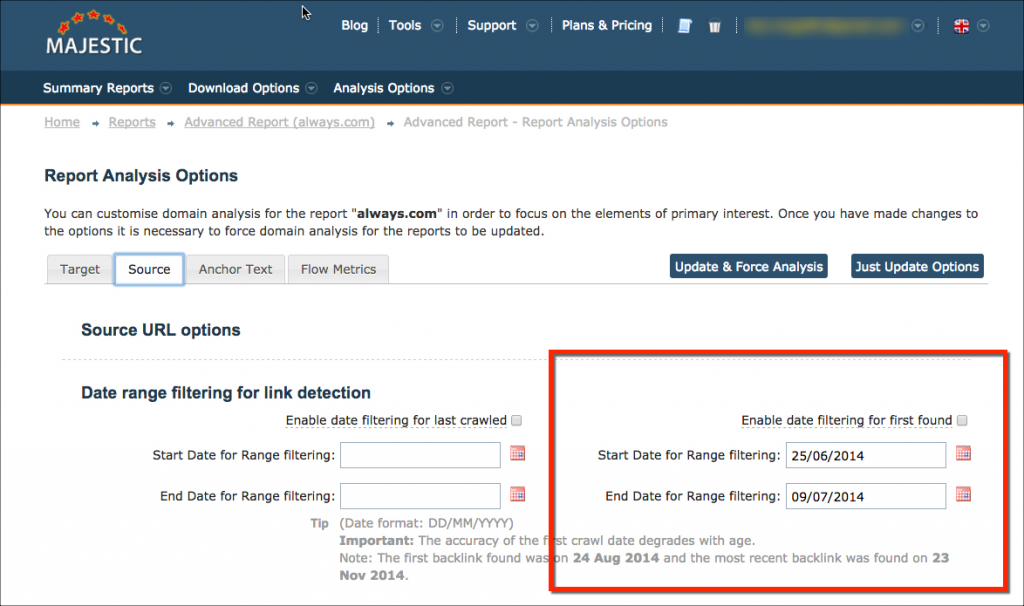 And here's a screen shot of the date-specific results (with one blog highlighted to show detail):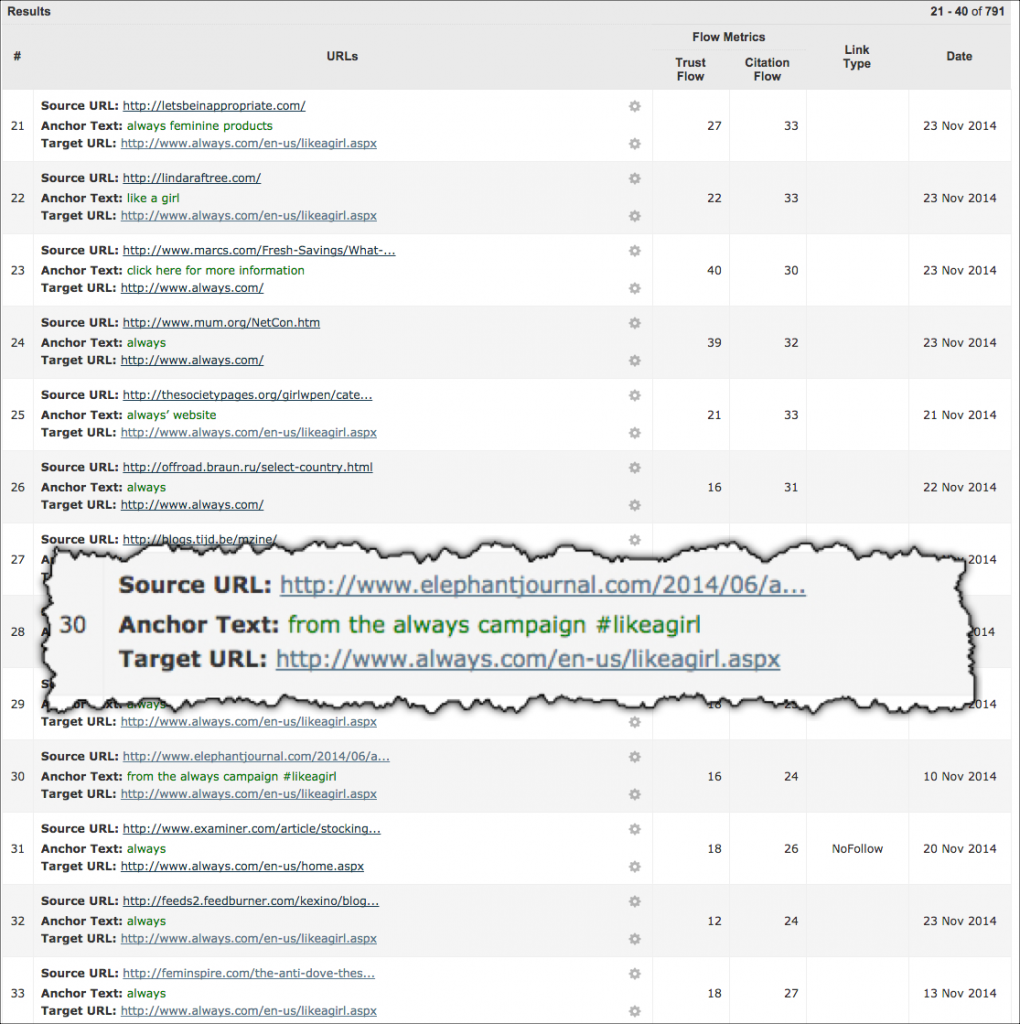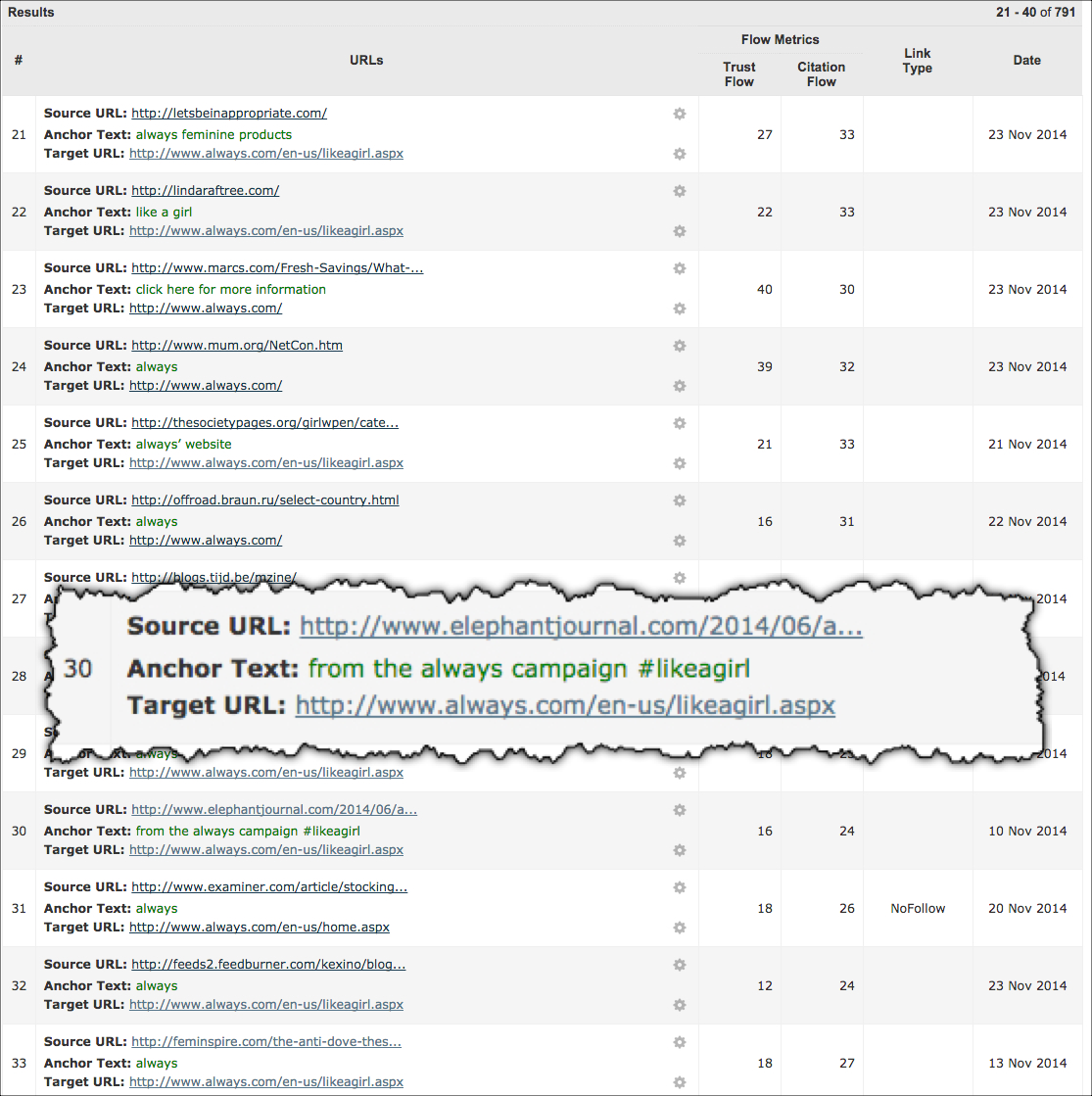 And you can click on the 'Source URL' to see that link on Elephant Journal in situation: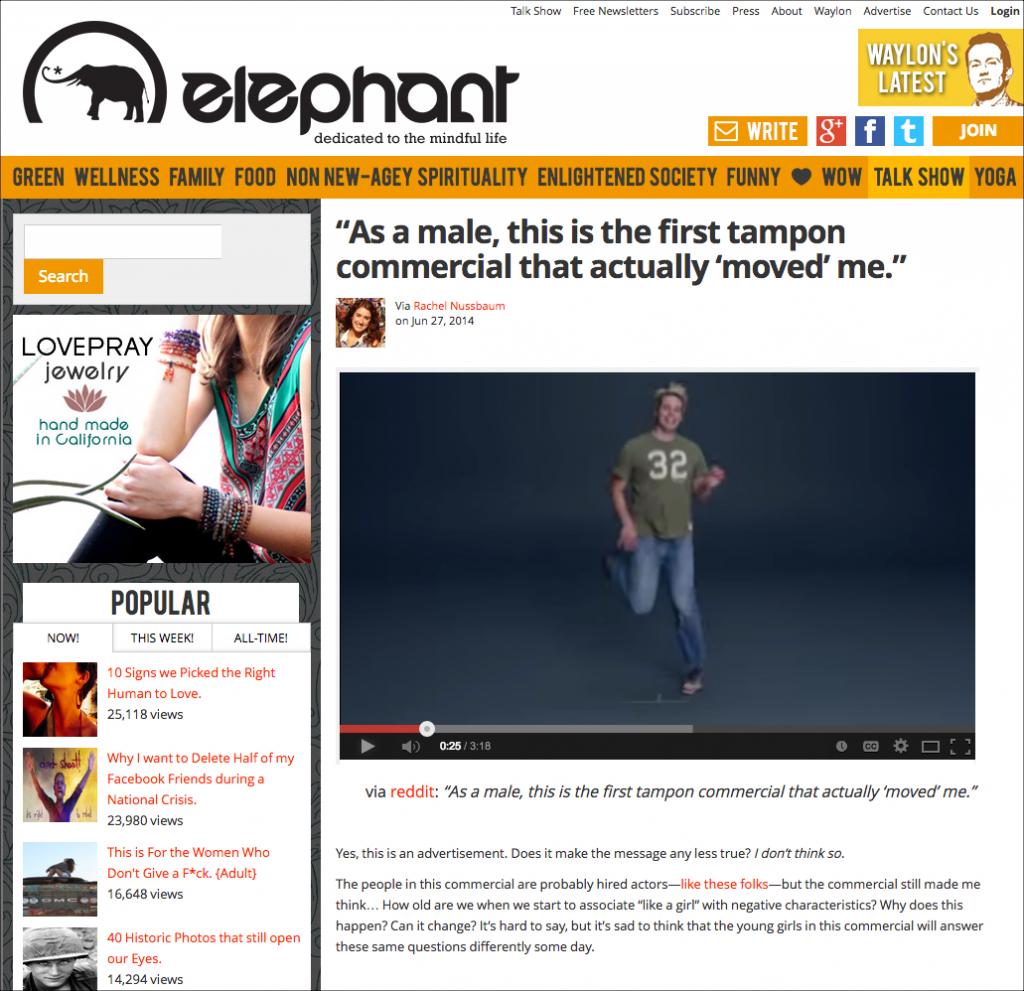 So following a news story can give you some excellent link prospects. Is there a news story in your industry that you could use to do a similar bit of research?
Have you an upcoming news story that you could actively target at the sites you find? It might be worth checking with the PR department and showing them the approach.
Find influential people
Of course your market is not just made up of websites – there are influencers, experts and writers who are also important link prospects.
Using Majestic, you can do two things:
Rank them according to the number of referring domains to their Twitter handle
See in which areas they are most influential using Topic Trust Flow
I started with a search engine query for 'top entrepreneurs to follow on twitter' and found this list compiled by Evan Carmichael: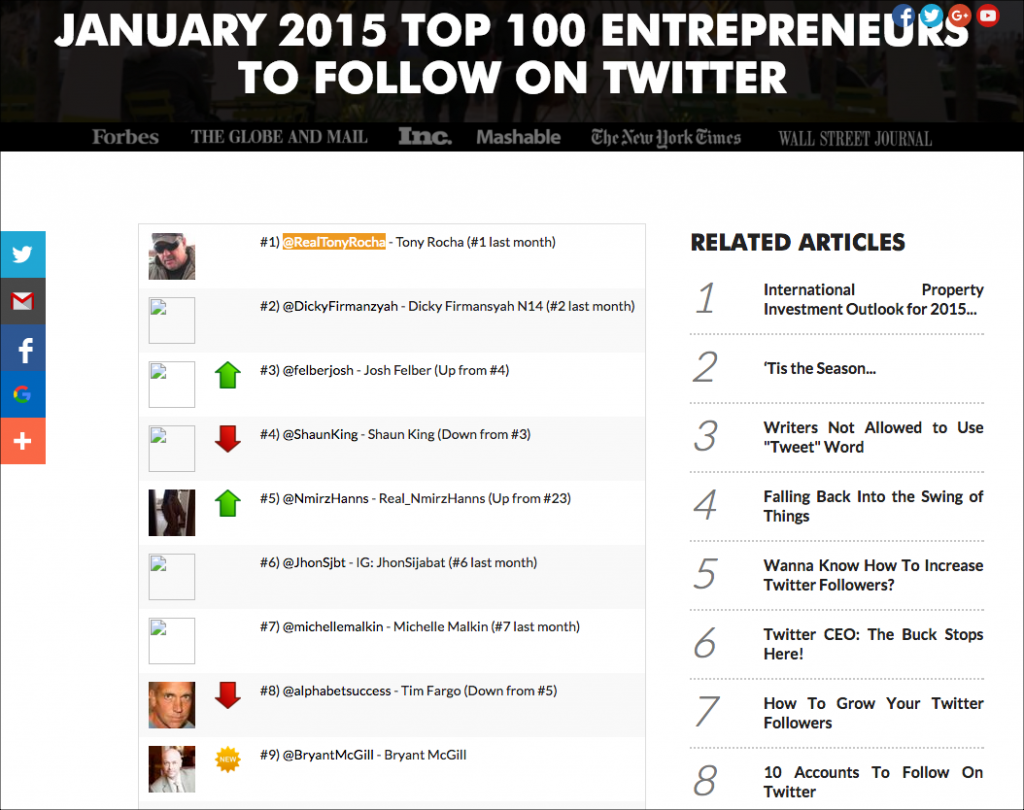 I collected all the Twitter handles and pasted them into the Bulk Backlinks tool and sorted by 'referring domains':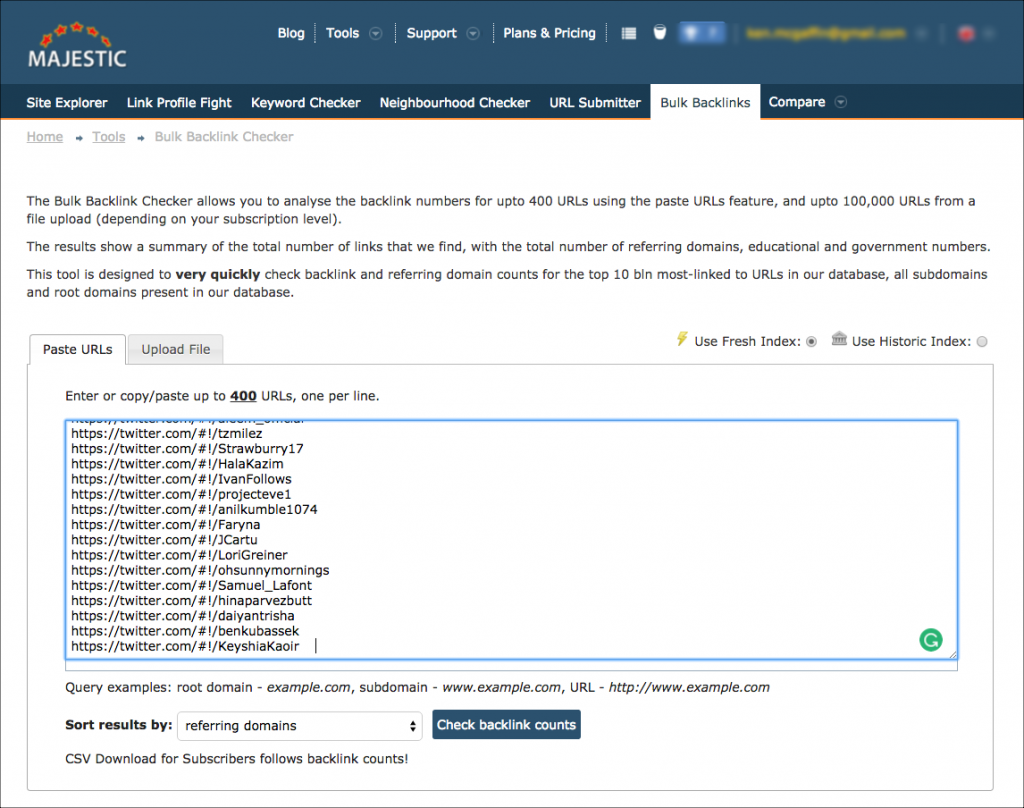 And here are the results: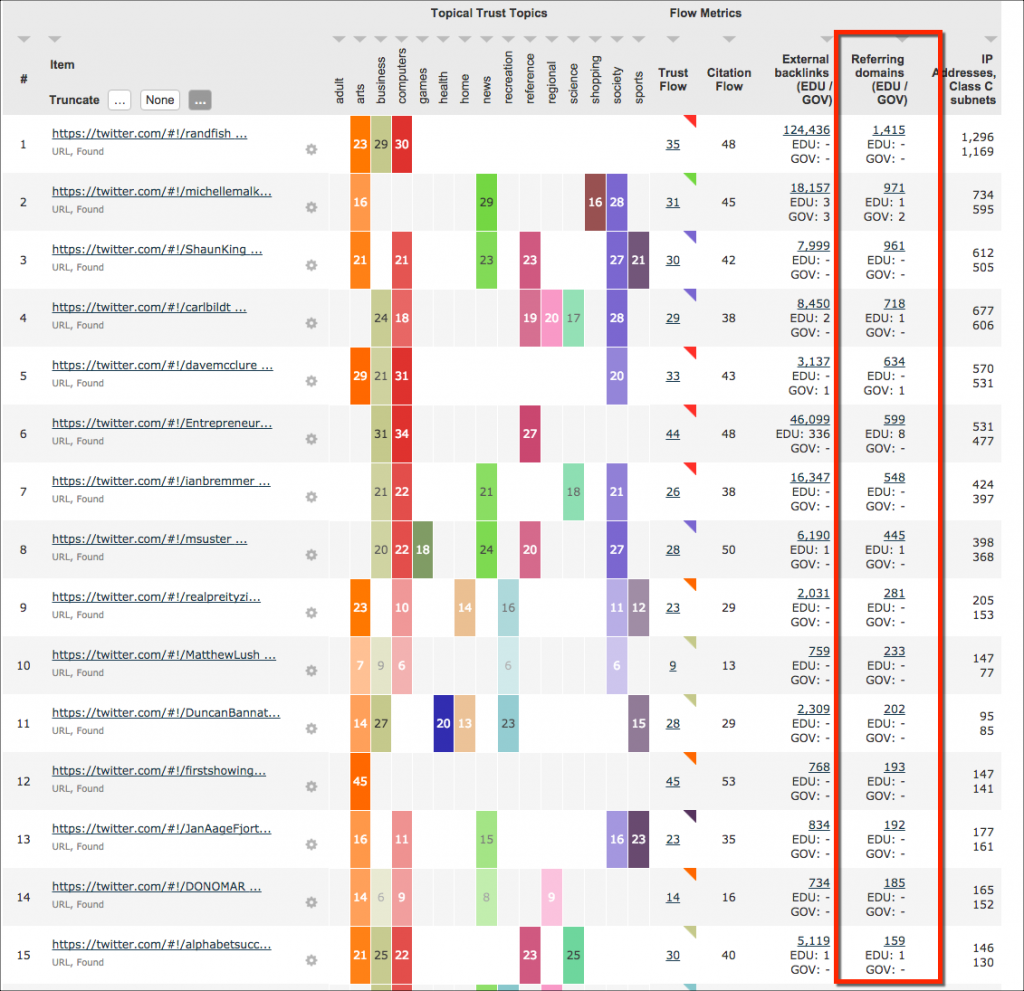 Other creative ways to find link prospects
In the video below, I include another 3 methods, including 'Analyse sites that already link to you' and 'Find niche markets using Topical Trust Flow'.
This post is adapted from one of the videos in our 12-part free online video course, 'Video 9: How to fully explore your market'.
Here's the full video ( 6 minutes and 55 secs):
And if you'd like to see more examples like this, you can sign up for our free video course, 'Get Up to Speed with Majestic'. http://info.majestic.com/get-up-to-speed
Have you any creative ways to use Majestic to find link prospects? If so, please share them in the comments below!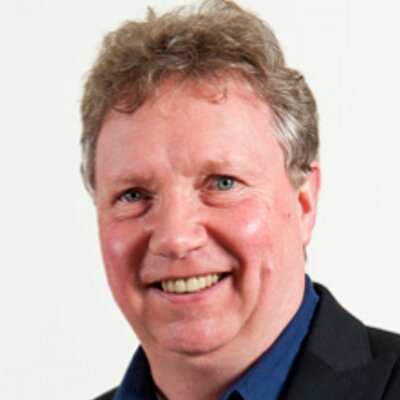 Latest posts by Ken McGaffin
(see all)