Some sites get a lot more government links than others and it's apretty natural thing to ask why. Was it just luck? Have they some content that is particularly attractive to government sites?  Perhaps they've undertaken a specific campaign to win such links?
These are questions we've probably all asked ourselves at some stage – and perhaps they're questions our clients have asked us as well.
The good news is that it's easy to find out using Majestic's Advanced Reports and in this post I'm going to take you through the process step-by-step.
Let's take an example of 10 top outdoor clothing sites. Enter them into the Bulk Backlinks tool and rank them by descending number of referring domains. Here's the results you'll see: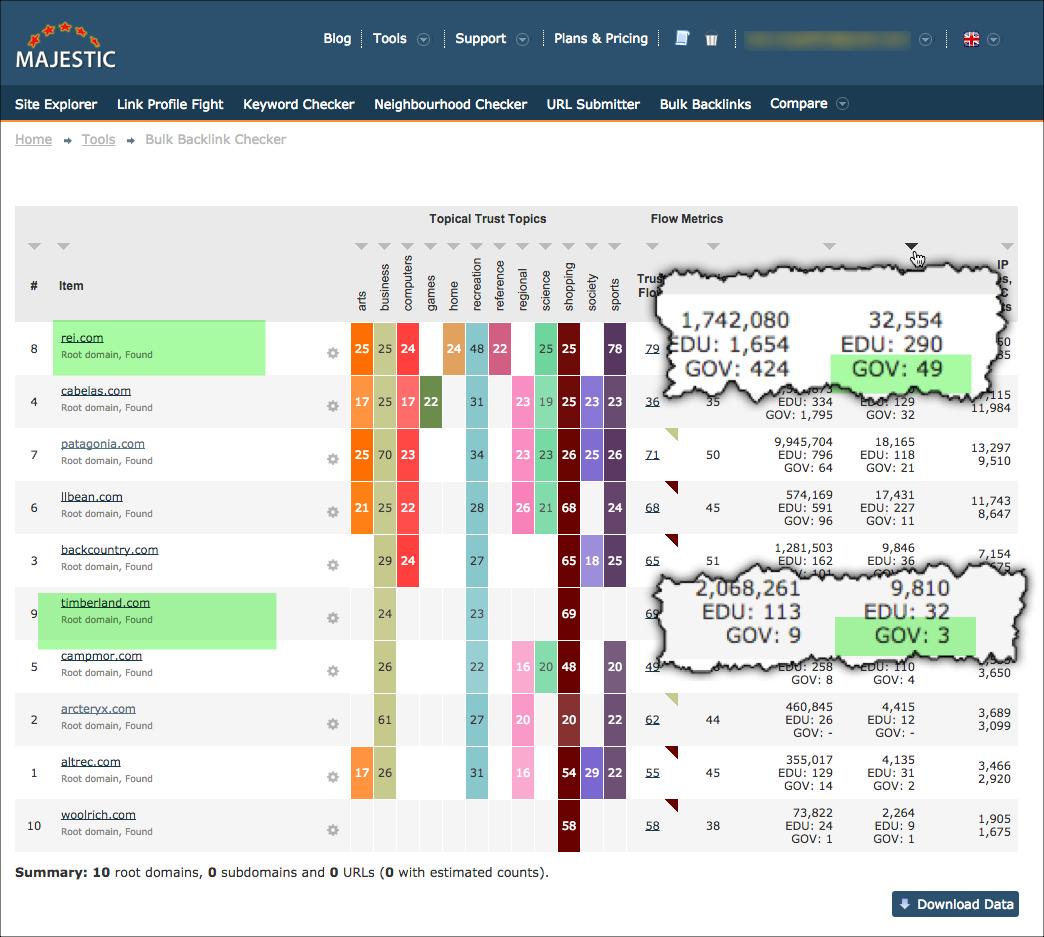 Look at the referring domains column. I've highlighted two results – REI.com gets links from 49 different referring domains while Timberland.com get links from only 3 referring government domains.
That's a big difference and if I was working for Timberland.com, I might want to know why.
To investigate, the filter function in 'Advanced Reports' is exactly what you need.
So I create an advanced report on REI.com using the Fresh index. Then I click on the backlinks tab and I see that I can filter the results: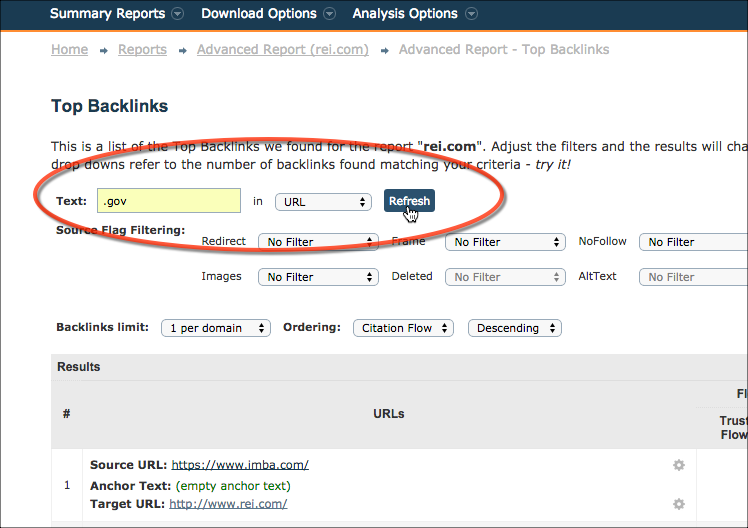 This filter allows me to see only results that have .gov in the URL. Just refresh and there we see them: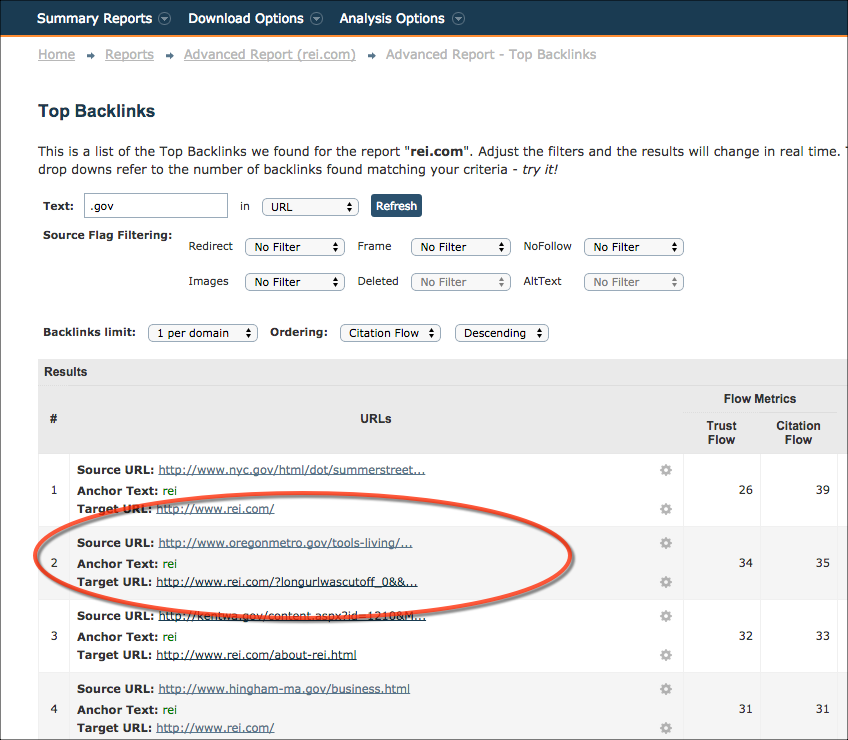 Let's look at that second result from OregonMetro.gov: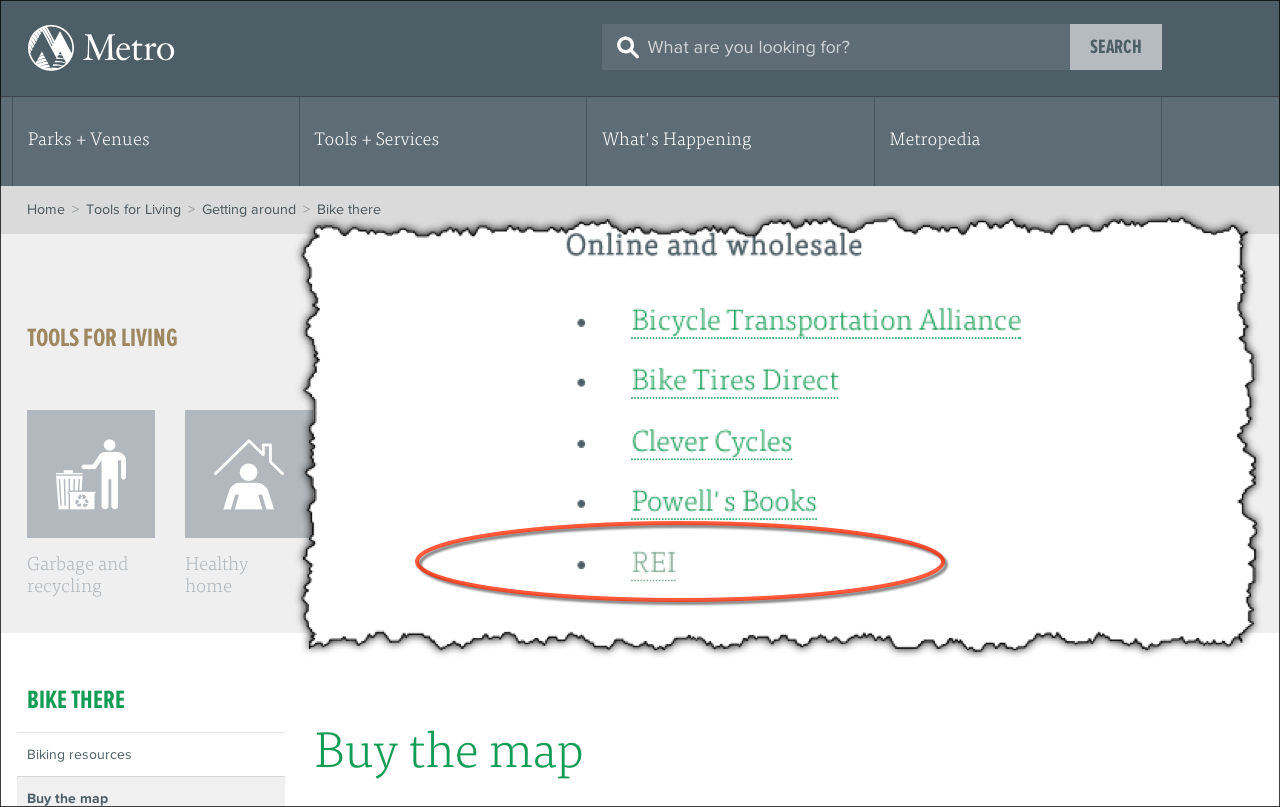 The page describes a map aimed specifically at cyclists called "Bike there" and REI are listed and linked to because they're one of the suppliers to offer the map to the public.
Let's look at the next result, this time from the City of Kent in Washington: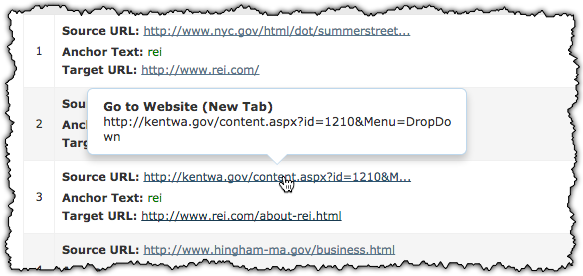 Let's go to the page on the City of Kent website and we see the link to REI.com .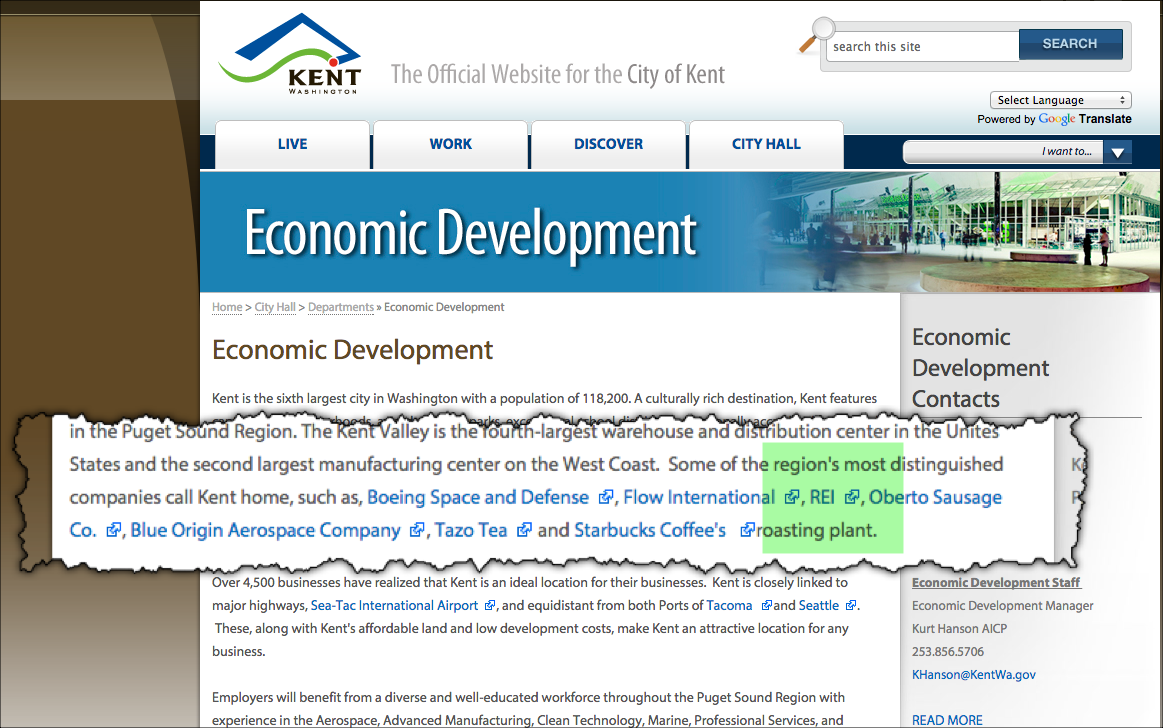 In this case REI are listed as on of the companies helping economic development in the city.
Now let's look at the 4th result which comes from Hingham-ma.gov: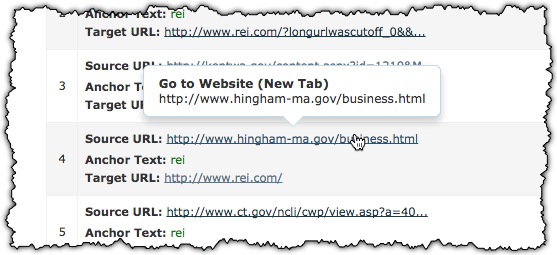 Again we'll go to the page and see if we can understand how the link got there: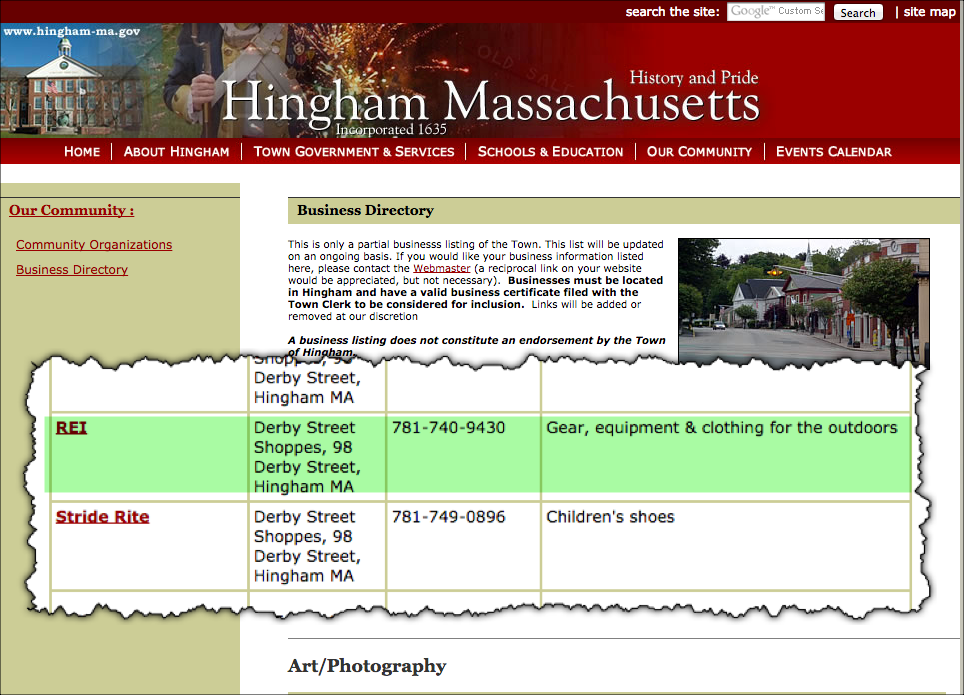 The link from Hingham in Massachusetts is simply from a business directory where local businesses can get listed.
So back to our 3 questions
The links we've found and the pages we've looked at gives us clues to the answers. Here's my take on them:
Was it just luck?
Very unlikely. These are varied links given for different reasons so I don't think they just appeared here by luck.
Have they some content that is particularly attractive to government sites?
Again it's unlikely. If they had created specific content, it would keep coming up in the results and thus be pretty obvious.
Perhaps they've undertaken a specific campaign to win such links?
I think this is very likely. It seems clear to me that REI takes every opportunity to be in local government initiatives.
Conclusion
None of these were for outstanding reasons. It seems pretty clear that this is a deliberate tactic used by REI.com.
All it took to get these links was good solid link building.
You could do the same. Find the opportunities, approach the gatekeeper and ask to be included. It's not going to be that difficult.
Now over to you. Are dot gov links important to you? Have you had some success in winning them? Or perhaps you've undertaken a specific campaign to win them.
If so, please let us know in the comments below.
This post is adapted from one of the examples in the 6th video, "How to analyse your competitors (Part 2: Individual Competitors)" from our 12-part FREE video course. Here's the video in full:
And if you'd like to see more examples like this, you can sign up for the free course, 'Get up to speed with Majestic'.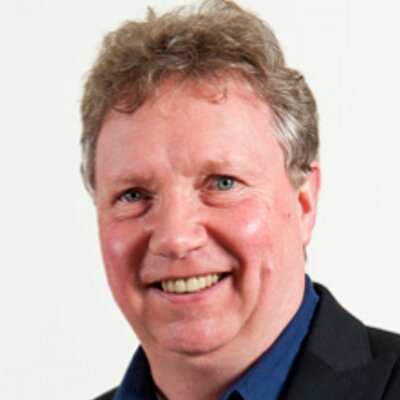 Latest posts by Ken McGaffin
(see all)