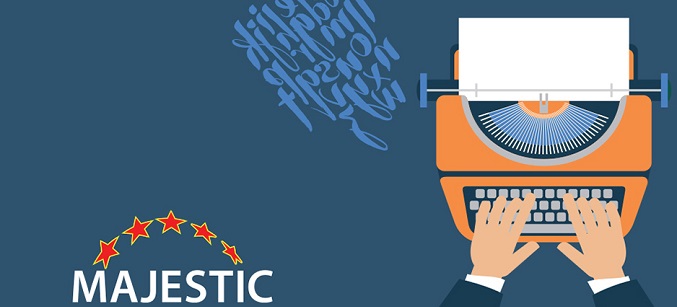 When Google introduced Penguin into their regular algorithm back in 2012, spamming your website with various links (link schemes) suddenly stopped having effect. Penguin, also called "Google Hummingbird", was created to penalize websites that were using a manipulative approach in order to achieve higher rankings. The discontinuation of being able to use link schemes and other 'Black Hat' link building tactics in order to gain higher rankings has made it even more important to gain high authority links to your website.
Link building can't be called dead though, and probably never will. There are various ways to gain high authority links leading towards your website. The tactic that we're going to be focusing on in this article is 'broken link building'. For the people not in the know, broken link building (NL definition), or 'dead link building', is a tactic where you find a link directing to a 404ed page and offering a replacement page to the owner of this link. Not only do dead links decrease the user experience, broken links also negatively affect a website's SEO due to the Google crawler essentially seeing it as a dead end and marking it as 'poor usability'. In low quantities, this will not severely impact your rankings but your broken links can build up over time, so it's prudent for websites to address the broken links.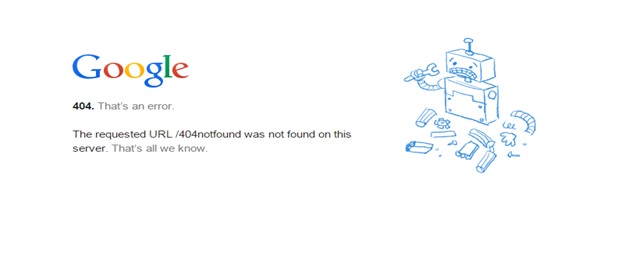 This is where you come in to let the website know you have found a broken link on their website. It just so happens that you have a page on your website that shows more or less the same content as the dead link used to show which would be a great way to fill in the blank that the dead link has created and propose for the URL to instead lead to your page. In order to achieve the highest amount of success through broken link building, you should focus on creating higher quality content than the old link used to show. This will make a website more likely to use your content.
If you are going to be manually searching for high authority websites with broken, Majestic's Trust Flow and Citation Flow (NL definition) are a good way to find out if a website can be trustful and authorized. It's not, however, a surefire way to find high ranking websites, seeing as domains with a high Trust Flow can be bought as well.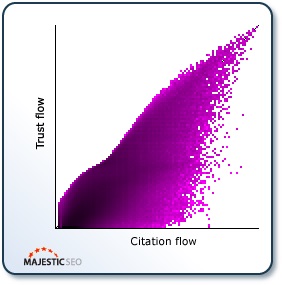 Finding broken links through Majestic Million
A great way to find broken links on highly authorized websites is through using the 'Majestic Million'.
The Majestic Million shows a million domains that Majestic finds with the most referring subnets and thus is practically guaranteed to lead you to high authority websites. I will lead you through a step-by-step guide for finding broken links on authorized websites by using the Majestic Million. Also included are some guidelines to approaching the domain.
Step 1: Finding relevant websites
In case you have brainstormed about which highly authorized websites you would love a link on you could manually add these websites into Majestic Million to find out how they rank and which further action to take. If you have not thought about which website you would like a backlink on, you could manually browse through the Majestic Million in order to find relevant websites. In most cases, you would know of the marketing leaders in your line of business, but by browsing through the Majestic Million you might end up finding even more relevant authorized pages.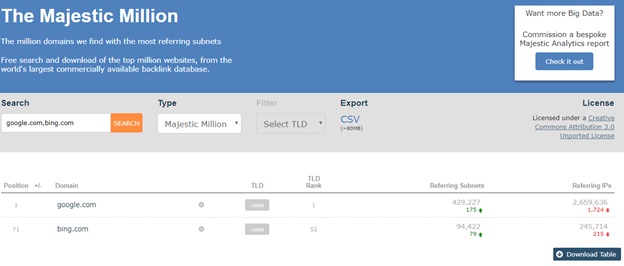 Step 2: You have found a relevant domain, now what?
After you have found a relevant domain, in order to find out about its backlink history you will have to do the following:
Input the domain into the Majestic Site Explorer
Filter on 'Root Domain'
Select the 'Pages' tab

The 'Pages' tab shows you all information about a domain's outbound links and is exactly where you need to be in order to gain information about any broken links.
Step 3: Finding the broken links
So you've found the pages your chosen websites link to, now how do you find any broken links in the endless list of outgoing links? Luckily, there's a way to easily filter out any other information to get to the 404 gems that you were looking for:
In the 'Pages' tab in the Site Explorer, select 'Export data'
On the data export screen, choose to export 'missing pages (404s) only'
Export to Excel, CSV, TSV, or Google
Filter on the pages with the most referring external backlinks
So now you have all the information on the broken links of your chosen domain. Now, it's time to find out what page this backlink used to link to.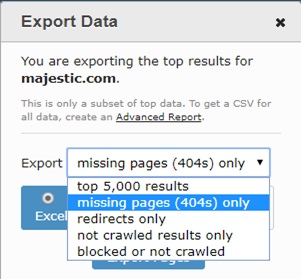 Step 4: The Wayback Machine
In order to find out about domain or page history, you can use The Wayback Machine in order to gain an overview of a website's history along with its last crawl-date. Clicking on the date shows you all about how the website looked on this date. A step by step:
Go to The Wayback Machine (https://archive.org/web/)
Input the page the broken URL was on
Choose a year and date (Only shows dates where the website was archived)
Find out where your broken link leads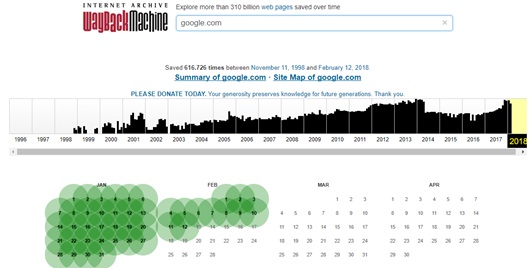 Step 5: Figure out if you need to write new content
After you have found the broken URL and seen where it leads, you can find out what the content on that page was about. If you have a piece of content on your website that is alike, you should be able to use that. If you do not currently have content on your website that is similar, it's time to write some! Be sure not to just copy-paste the content that was on the old URL, but try to go the extra mile by expanding on the content and thus upgrading it.
Step 6: Approaching the domain
After you have gone through the work of figuring out if a domain has broken links, figuring out where these broken links lead to and figuring out what content was on that broken link and expanding on that content it's time to approach the website you would like the link to be on.
It's best to send an e-mail (or even start a phone conversation) telling them about the problem you have found on their website (404), expanding on the fact that having 404s is bad for user experience and Google rankings. If a page has a lot of backlinks it's even more prudent for the website to fix it, so if that is the case be sure to let the website know. In order to maximize results, it's not a good idea to immediately ask for your link to be added. It's a good idea to imply about you having a good replacement to generate interest, and waiting for a follow-up e-mail before you send them the new refurbished link.
Final words
Majestic Million is a great way to find out about any broken links on high authority websites. By expanding and upgrading the content that used to be on this broken link you can replace that link with your own. Doing this increases your own authority, and gets you closer to that Majestic Million yourself, increasing your Google rankings with it.