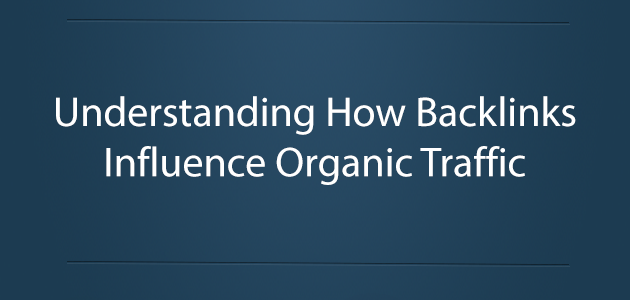 This webinar is the first in a three-part series helping marketers to understand the impact of backlinks on their website. We discuss important considerations around why backlinks are important, why you need to know who is linking back to your website, and how these considerations influence your ability to gain new organic traffic and revenue.
Kristine Schachinger moderated the webinar while Brooke Sikora from Inseev Interactive and Majestic Ambassaador Bill Hartzer talked about backlinks and their importance, the Majestic Link Graph, and how to identify link opportunities.
You can watch the recording of the webinar below or view the slides:
Webinar Recap
What are links?
The session kicked off with introductions, and then Brooke explained what a link is, the difference between internal and external backlinks, and why they are important.
She then shared how we can check backlinks to any website, by using the backlinks tab in Site Explorer, and by using the top linking sites table in Google Search Console for your own website.
What to look for in a Link Profile
Brooke then took us through 14 different things to look for, including the relevancy of the backlinks, whether they are trustworthy and/or authoritative, and if they are placed and earned naturally.
The team at Inseev Interactive have written a great post which goes into detail about what makes a quality backlink.
How quality and trust are defined
Brooke explained our metrics Trust Flow and Citation Flow which can be used as a measure of how linked-to and how trustworthy a website is.
What is the Majestic Link Graph?
Bill led the next section of the webinar about the Link Graph tool, and explained why knowing which websites link to yours, and which websites link to those websites is important:
So why is this important? You know, the Internet's made up of billions of links. Majestic goes through and is constantly crawling, but they're seeing billions and billions of links. And it's not just the links to you, but to really understand how and why websites are ranking, you need to see the links to the links, we call them link tiers. So the tier one would be just, me linking to Inseev or my website linking to Majestic – that's the tier one. But the tier two is Inseev linking to Majestic and then Majestic linking to me. And then tier 3 is maybe Google is linking to Inseev and then Inseev is then linking to Majestic and then Majestic is linking to me. So in that case, if I'm seeing that I have a link from Majestic, then what are the powerful links that are linking to Majestic? If I look at the second tier, third tier, well, I might actually want to get a link from Google because Google's linking to Inseev and Inseev is then linking to Majestic. So why not use these tools that we have and see what links are influencing other websites that are linking to you.
How to use the Link Graph
After explaining how to use the Link Graph, Bill shared an example of using it to identify a link network that is linking to a website.
Wow, there's ONE link from the link network on the top part pointing to the main site, linked in the bottom. This is the @majestic link graph. pic.twitter.com/WHZ5PJqgNs

— Bill Hartzer (@bhartzer) July 15, 2021
In the middle of the bottom part of the graph is the target website, and that has a set of links that is expected for a natural link graph, but the cluster at the top of the graph is a clear link network. All those websites are interlinked and pointing to one website, boosting its authority, and that website links to the target website.
Using the Link Graph to find Link Opportunities
Knowing those tier 2, 3 and 4 websites means you can start to look at them as link opportunities.
You could put time into improving your content and then reach out to them to see if their audience would be interested in your content instead, or you could create new content that can be linked to directly.
Q&A
The session ended with questions from the chat, where Brooke and Bill answered questions on links from social media, e-commerce retailers encouraging UGC (eg product reviews) and a little bit of 'Old Guard vs New Blood' style discussion around SEO in 1996 compared to SEO in 2021.
Next Webinars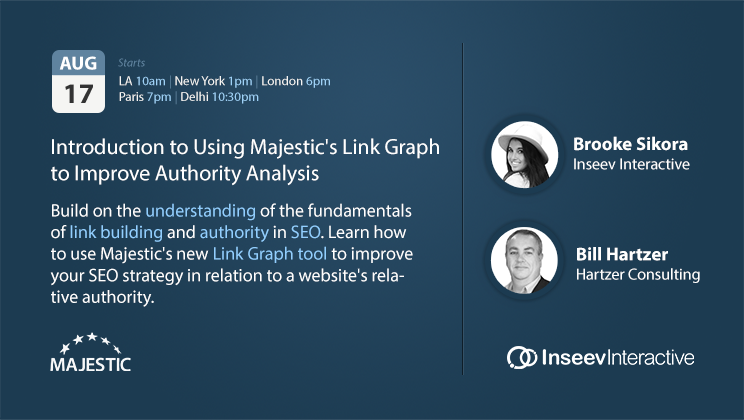 Part 2 of the series, Using Majestic's Link Graph to Improve Authority Analysis, will be held on August 17th. Brooke and Bill will look at how to use the Majestic Link Graph tool to improve your SEO strategy in relation to a website's relative authority.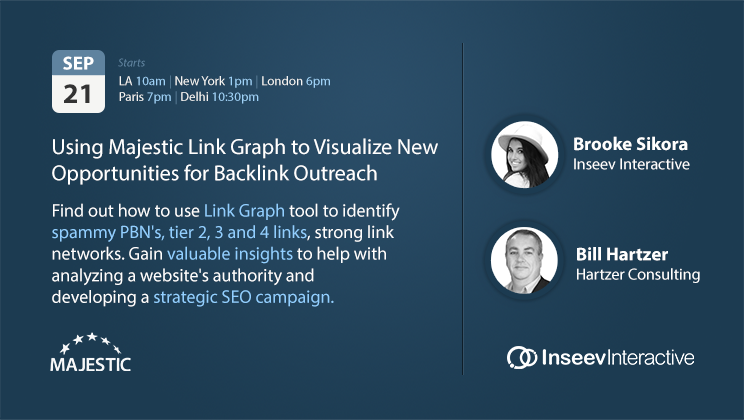 Join us on September 21st when we'll be looking at Using Majestic Link Graph to Visualize New Opportunities for Backlink Outreach. Brooke and Bill will provide a thorough analysis of Majestic's new Link Graph tool to identify spammy PBN's, tier 2, 3 and 4 links, strong link networks and more valuable insights to help with analyzing a website's authority and developing a strategic SEO campaign.