"Did you notice how the Home Page of … doesn't have any meta tags??"
"What??!! That's impossible!"
"Ah no, it's not – See for yourself."
It was true. There was no metadata on the Home Page of this e-commerce site we have been following for the past 3 years. A quick scan discovered how something had gone terribly wrong: the entire website had been stripped of all its "important" meta tags: meta title and meta description.
This article is the story of a website that, from one day to the next, lost critical metadata, TITLE and META DESCRIPTION, and has been without them for more than four months.
The Importance of Metadata in SEO
In this article, I describe what happened to an e-commerce and how it lost its meta tags. You'll learn how a website was "orphaned" of all its meta tags, hence becoming "headless" from an SEO point of view (no meta tags). The data begs the questions:
Do we really need carefully crafted meta tags to rank highly in the SERPs?
Can we outrank our competitors with great metadata?
What can happen if a web page is missing metadata?
What is the importance of metadata in SEO nowadays?
So How did this happen? Why did the Meta Tags Disappear?
You might say by a streak of horrible luck or destiny. A plugin on trial expired and was programmed to block TITLE and META DESCRIPTION tags, leaving the site without metadata from one day to the next. We discovered the problem in June.
Some facts about the Website
This is an e-commerce selling a luxury commodity in the UK. We haven't been very fortunate at getting high and consistent rankings, because the business is a startup that changed direction along the way. Their vision evolved to adapt and overcome the challenges of the marketplace. I kept on adjusting the online strategy as things changes.
Organic performance was "decent", although inconsistent, probably because of the changes I mentioned. SEO needs time to sediment.
The team followed my recommendations and kept the website afloat and competing against some pretty big brands, seeking visibility for generic high-volume terms.
Technical Details
The site consists of a few hundred pages, considering the product catalogue and the blog posts written over 36 months. I enforce a content evergreen policy. Blogposts are constantly updated to reflect new products, and market trends to avoid content decay. Internal linking is done with great care and attention.
Another point worth mentioning is how the search engines constantly scan the website and how Google Cache is typically just a few days old.

The previous screenshot shows how spidering remained constant, with a spike in the 2nd half of July.
Most SEOs Claim Metadata in Important for SEO
I'm sure most SEOs would agree on the importance of metadata in SEO without hesitating. In fact, page titles and descriptions are one of the first things an SEO will examine in an audit to understand the quality of an optimisation activity. So if I asked:
"What would happen to a website that suddenly lost all its meta tags?"
An absolute majority would say the absences of meta tags would wreck rankings.
In the Google Search Central Documentation, Best practices for influencing title links states:

Make sure every page on your site has a title specified in the element.

Source: Google Search Central Documentation
The Rankings
I was puzzled and intrigued because I hadn't seen one bit of data that set off a red flag to signal a situation of potential danger due to the absence of metadata. Everything was moving along in a business as usual mode. There was no change in rankings, and seasonality in sales seemed to be more or less similar to the previous year. I still hadn't detected the change, because the next website scan was due in 2 weeks.
While we were at work to understand what had happened to the website, I was waiting for the inevitable: a sudden collapse of organic traffic. But the days turned into weeks, and the rankings maintained their positions. Nothing changed. It seemed as though the meta tags were still there – but they weren't.
Metadata Problem Solved, Now What??
Meanwhile, we identified the cause of the issue and how this situation had come about. We also knew the solution: removing the plugin would automatically reinstate the metadata. But at this point, I felt challenged:
Should I re-instate the meta tags?
While knowing that something bad could happen from one moment to the next, the curiosity to see Google's cards and play my hand was something I couldn't resist. With an instant recovery plan in place, I informed the client and kept monitoring the evolution of our organic rankings and traffic.
Day after day, organic rankings grew along with traffic:


The data shows how organic traffic and average position have risen. There was also an increase in revenue. At the time of this writing, Google has completed several significant updates. Organic performance has continued to grow.
What Happened on Bing?


Bing does not deliver a significant amount of traffic, making it difficult to identify trends. However, it doesn't look like there was a meaningful change in performance.
The Importance of Metadata in SEO – Takeaways
The importance of metadata still stands. Titles and descriptions present webpages to the user, so they are very critical. So what has changed? Google's approach to metadata:
If metadata is available, Google can change it to better fit the page based on the search.
If the metadata is missing, Google will now write meta tags to maximise the probability of meeting the user's expectations.
Based on our observations and the data presented in this article, they are more than happy to write them all on our behalf.
The data from Google Search Console shows how the website has not suffered any loss in traffic, nor has the average position declined. Organic revenue has been constant, with a positive trend. The average position has significantly increased when compared to the previous year. I state this, taking into account that there have not been significant changes to the existing content, only minor adjustments to pages and deletion of some product pages.
While the data is just a signal, we cannot use to extrapolate new universal standards in SEO, it does make me think about all the metrics and KPIs SEOs fuss about so loudly across all channels: could it be that most of them don't matter all that much?
SEOs get carried away looking at the trees of invented vanity metrics and don't focus on the forest of business necessities and requirements.
A Signal of Convergence between SEO and Google Ads?
While I am a Search Specialist, I closely follow paid search as well, because it is an integral part of most online visibility strategies. In the new Google Performance Max campaigns, Ads are created directly by the algorithm. Campaign managers provide raw inputs – titles and descriptions – and Google does the rest. It looks like Google may be doing the same for organic, to a point where not only meta tags are not required, but are superfluous.
Conclusions
A good piece of SEOd content with great backlinks and smart internal linking will rise to great rankings.
Too often, our focus is on HOW to do things, instead of WHY we should do them.
Don't take at face value what you read or hear about how search engines rank websites.
In case you're wondering if I would strip all the meta tags from existing websites, the answer is no … for now, but I'm experimenting with new websites.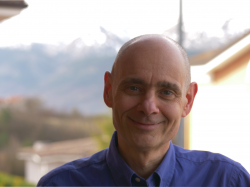 Latest posts by Sante Achille
(see all)