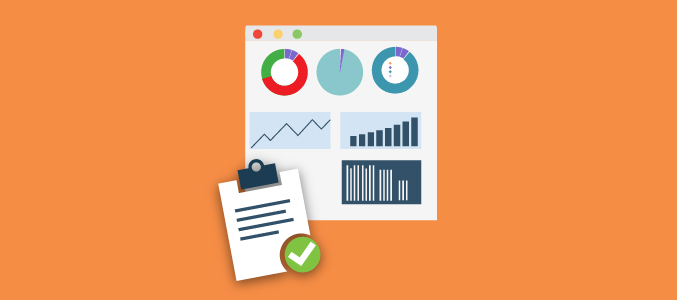 PR stunts have a lot to teach link builders. Last week in London, I ran a workshop for SEOs and one of the things I like to do for such events is to find a PR stunt from that day's media stories. I nearly always find good examples but this time I struck gold – a provocative stunt from Greggs, the largest bakery in the UK – I picked out 5 PR lessons that will be relevant to SEOs and link builders worldwide.
Greggs' PR stunt
Greggs have a strong presence in almost every town and city in the UK. People tend to associate them with unhealthy food – British staples like sausage rolls and pasties. But Greggs have a huge range of healthy food and that's what they wanted to promote.
They created a 'brand', Gregory & Gregory and went undercover at a popular food festival. Their pop-up stand featured a new menu of healthy food.
They encouraged people to try the food, revealed that it was actually part of the Greggs chain and filmed their reactions.
I picked up the story from a free newspaper on the London tube: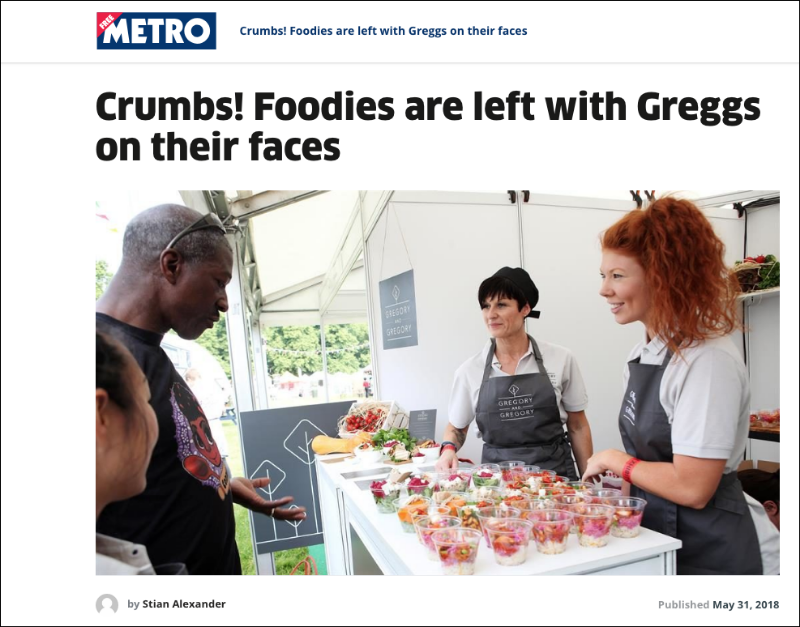 The story was also picked up at a national level as this article on The Sun shows: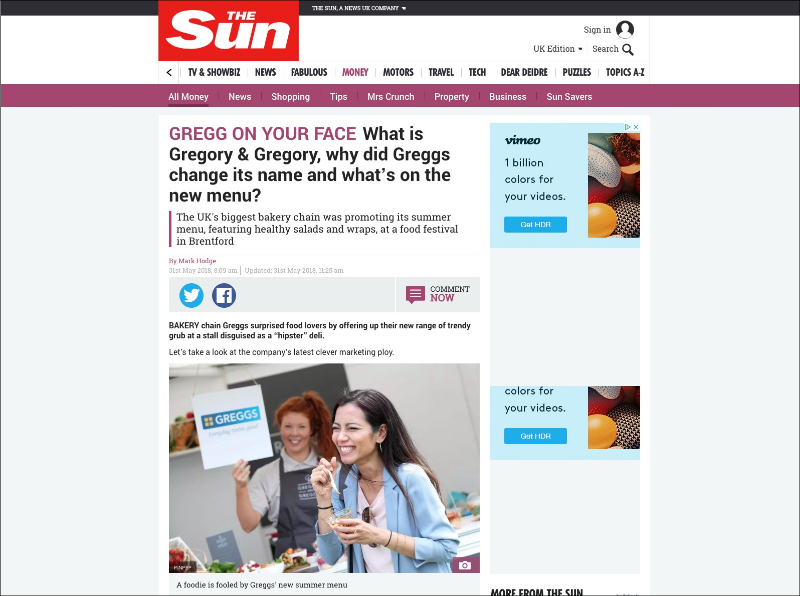 Digital PR lessons
I had no idea how the story would develop but thought it would be good to discuss at the workshop. I picked out 5 PR lessons that I think are important:
1. Don't be boring. A boring company would have done the predictable and sent out a press release highlighting the new menus – not a great way to earn media coverage. But Greggs is not a boring company. Instead, they set up an event that involved real people and was truly newsworthy
2. Choose your time carefully. Greggs planned their stunt for the UK's largest gourmet food festival in Brentford during May 2018 – The Foodie Festival. This guaranteed a large, knowledgeable audience and an opportunity to interact with real people and of course, food writers.
3. Be relevant. With PR stunts there's a danger that the stunt takes over and the company message is lost. The event Greggs created was not only a good stunt, it got across a fundamental and important message – that the company offered food that could be actively enjoyed by 'foodies' and the general public. Their appearance at the food fair was a great demonstration of that message in practice.
4. Make it fun. It was clear that the staff on the stand and the customers who tested the food had a great time: especially when the real identity of Gregory & Gregory was revealed.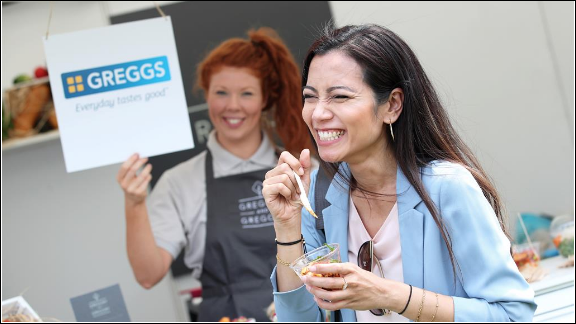 5. Capture visuals that tell a story. When the true identity was revealed, people showed genuine surprise, laughed at themselves and talked excitedly to staff. Greggs made sure to capture great videos and photos that they could use almost immediately. This is priceless in communicating the event and such visual material made the story so easy for the journalist to write.
For the people at my workshop I set a number of tasks:
Watch how the story unfolds and draw ideas and insights that you can apply to your own situation.
If you'd been advising Greggs, what could you as an SEO add to promoting the event?
Did Greggs create something worth linking to? If not, what could they have done?
If you're interested in PR, why not have a think about these 3 questions and see what you come up with? Even, better, drop me a line with your answers and if they're good, I'll share them in a future post.
You can never guarantee success in digital PR
You never know for sure what other stories might be competing for the journalist's attention, nor how busy they might be, nor that they just might not notice your pitch.
So to be effective at Digital PR, you've got to take a long-term view. You can't guarantee that any single event will be successful, but if you consistently release good stories every month or couple of months, you should be able to earn a number of successes over a year.
Add in the hope of getting an editorial link and it gets more difficult – but the same rule applies, keep at it!
While Greggs got good media coverage in this case, they didn't get any editorial links so far.
However, they certainly got such links in the past. Like this one on Newsweek…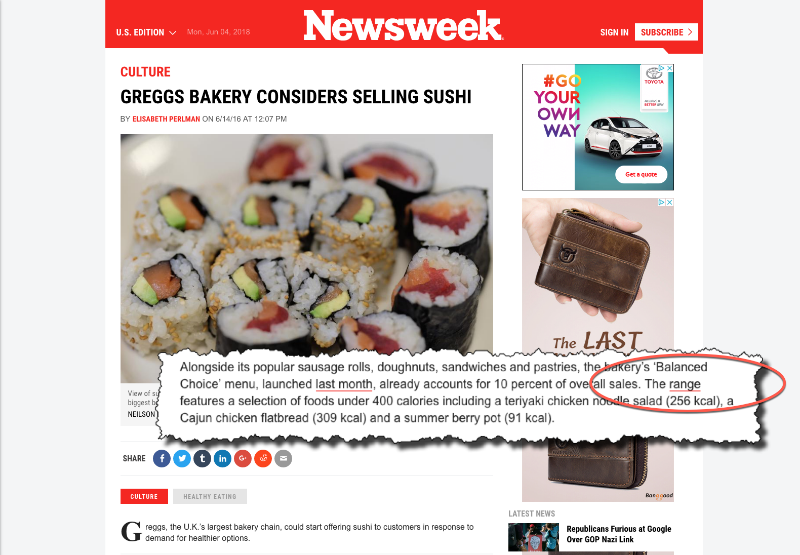 And this one on TheSun.co.uk…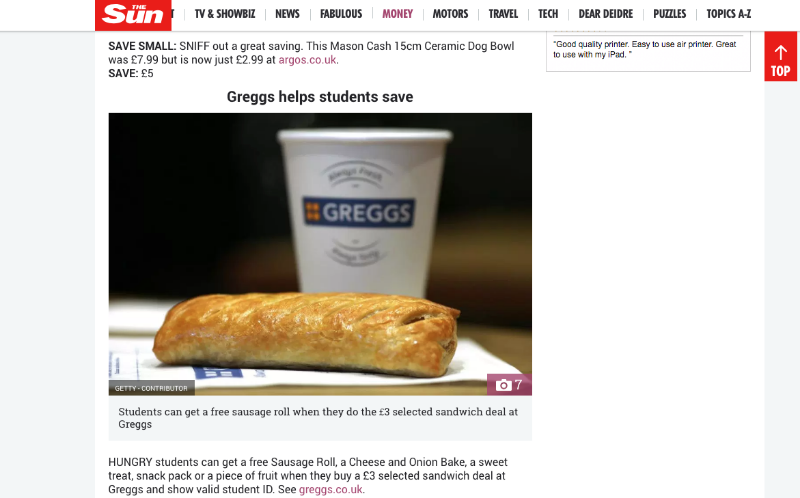 ---
---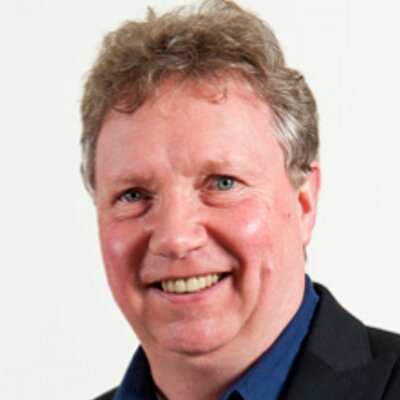 Latest posts by Ken McGaffin
(see all)