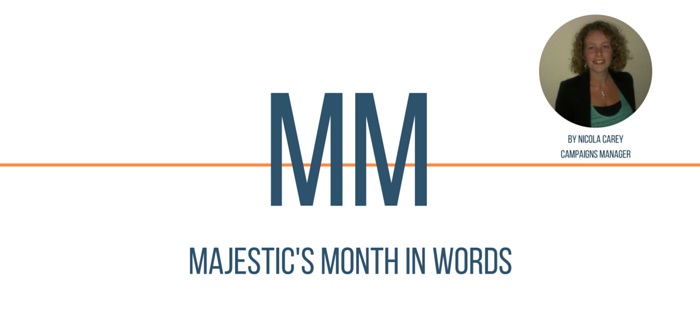 Welcome to a new feature on our blog – "Majestic's Month in Words" which is going to be a bit of a recap of the things we have seen and lessons we have learnt over the course of the last month. I realised over the weekend that we travel all over the world and meet lots of different people, learn new things but don't necessarily share our experiences. Well now, we shall!
So in May we heard about the importance of collecting the right data for the right reasons, updated our Bulk Backlink Tool, learnt more about Content Marketing, and said "well done" to Marcus Tober as he picked up the European Search Personality of the Year… plus much much more.
May was a busy month of travel for us with four events and we started in Paris on May 4th at the Fifth European Search Awards. It was a brilliant evening, with a range of Search Personalities attending. When I asked Don't Panic, organisers of the evening, their thoughts on the event, Laura Perry, Marketing Manager, said "We couldn't have been more delighted with the event – an evening of fun, fortune and French wine! Our team worked hard to produce a fantastic evening at the stunning Salle Wagram in Paris, and the awards attracted hundreds of entries from the leading lights of search across Europe. We were able to work with some great sponsors to ensure the success of the evening – we can't wait for next time".

I couldn't agree with them more. Agencies such as FOUND. won "Best Mobile Campaign" as they'd recognised the importance of Mobile and created a new mobile responsive website and app for Square Meal to increase their online bookings. GroupM Sweden & UNICEF won for a campaign "Crossing the Borders with Programmatic Search" where they were able to increase conversions and target their audience using a data-driven approach and traditional marketing methods. Overall, there were many deserved winners, and a full list of all 29 European Search Award winners can be found online.
What I learnt…
But I think the Awards set the tone, and key takeaway, for the month for me… don't forget who your audience is. Whether you're building a campaign, writing a blog post, or speaking at an event, remember who you want to take note of the message you're giving, AND what you want the outcome to be.
At the tenth SMX event in the UK, SMX London, a selection of speakers  Kevin Gibbons from BlueGlass, Danny Chadburn from Ayima, and Tim Grice from Branded3 reinforced this message, and touched upon the importance of content and audience engagement for SEO purposes, as well as how to build a relevant Content Marketing Strategy; (please note other speakers may have also given practical tips and tactics for this topic but I couldn't squeeze into all the SMX sessions!) They each discussed the processes you need in place for a good strategy, and the different channels you can use to reach your target market.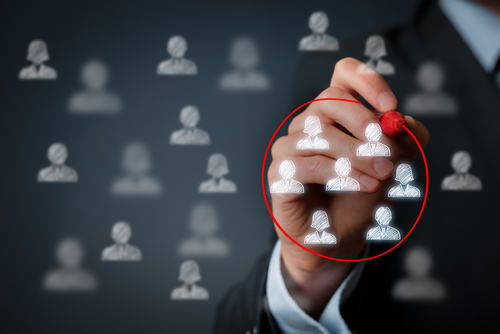 Then, we supported FestiwalSEO in Poland which attracted over 400 delegates with speakers like Łukasz Zelezny and our very own Krzysztof Marzec who gave real life examples and explained the importance of developing links, as you would face-to-face relationships, so that recommendations and your online network develops for greater SEO.
Then we attended DataIQ where the big theme was… you guessed it… data! For me, I was reminded that it's not just about collecting data, or trying to find customer touchpoints, but remembering the goals of a business; the reason behind WHY data is needed. Then it's about setting up the processes and technology to use the data and optimise the company performance. If you don't, then you could actually slow the business performance down.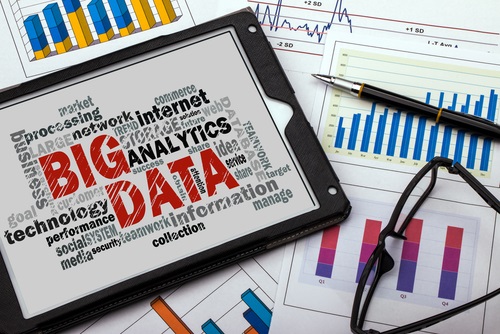 On top of all this, we also updated our Historic Index, made some changes to our Bulk Backlink Checker Tool to quicken the analysis process, and prepared for next month… which I'll tell you all about next time!
Latest posts by Nicola Carey
(see all)