The Site Explorer is by far the most popular tool used on Majestic. That is closely followed by our Bulk Backlink Checker, a way to speed up analysing multiple links at once. Due to the popularity of the tool we decided it was high time for a little make over.
Oh, that's pretty!
With the new Topic chart we have added, it has never been so easy to understand how we use the distribution of a sites topics to classify it. Easy to understand and clearly presented, you can now pin point the site (or URL) which is the strongest voice within your target industry. If you need to see the statistics instead, just use the option in the top right corner and change the view to 'Backlink Statistics' to see total backlink counts, EDU/GOV links etc.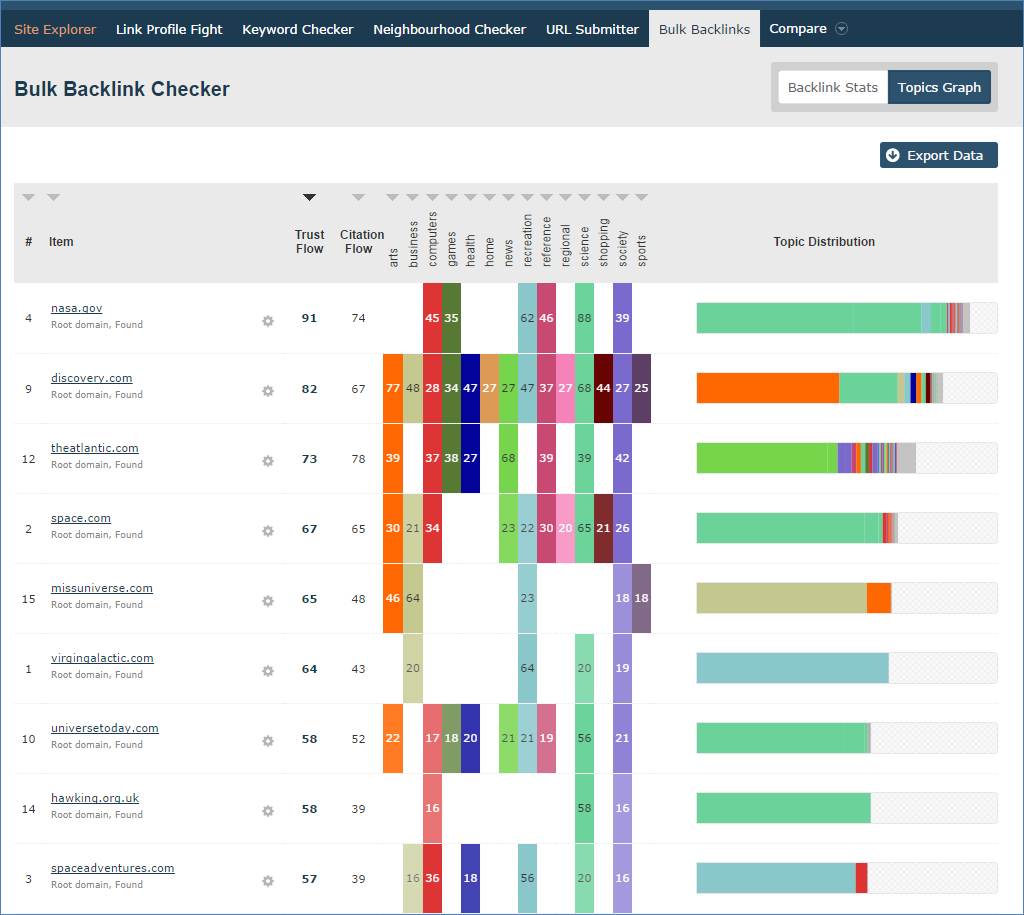 What can I use the Bulk Backlink Checker tool for?
There are various uses for the Bulk Backlink Checker. The main use is simply to rapidly check important information such as Trust Flow, Citation Flow and link counts for multiple URLs or domains at once. Since the introduction of mobile app , you can use the tool for even more tasks, such as outreach, targeting or discovering new opportunities. If you need to check a list of links in bulk, this is the tool for you. Try comparing competitors, potential partners, all the pages on a single site or even Twitter profiles! With our #MadeInSpace season in full flow, we decided to look at the space industry by way of example: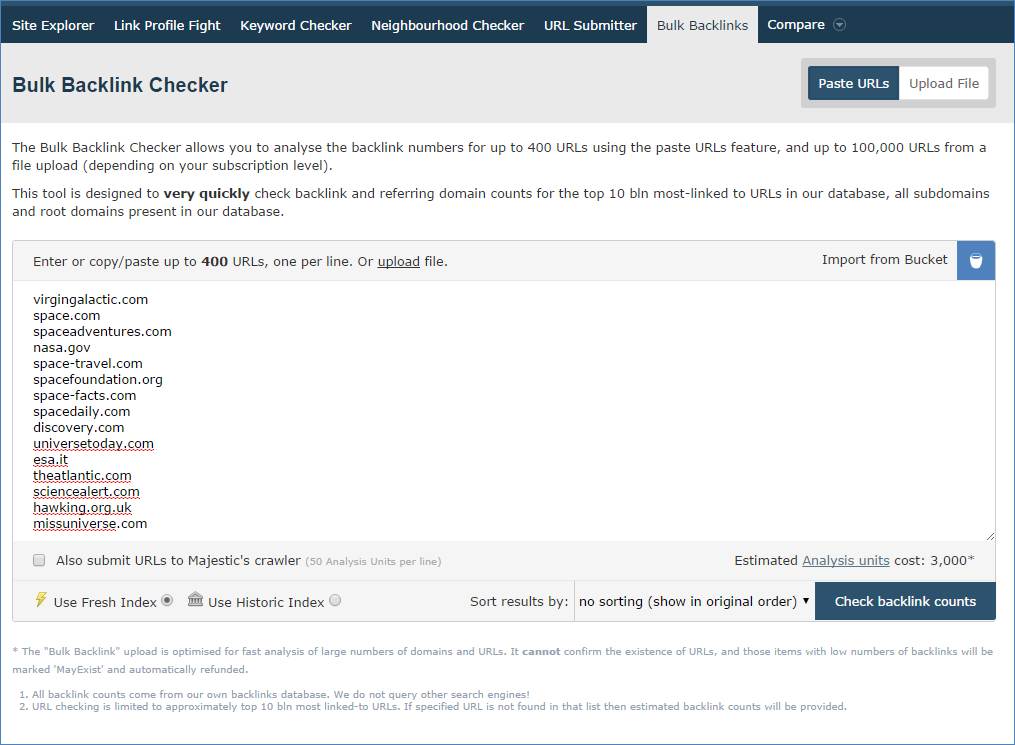 What Else Changed?
Firstly we decided to increase the amount of sites that can be added, it is now set at 400 URLs across all subscriptions. You can also import a list from your Bucket as well as submit URLs to our crawler. As an added surprise, we have also increased your Bucket space to 400 URLs!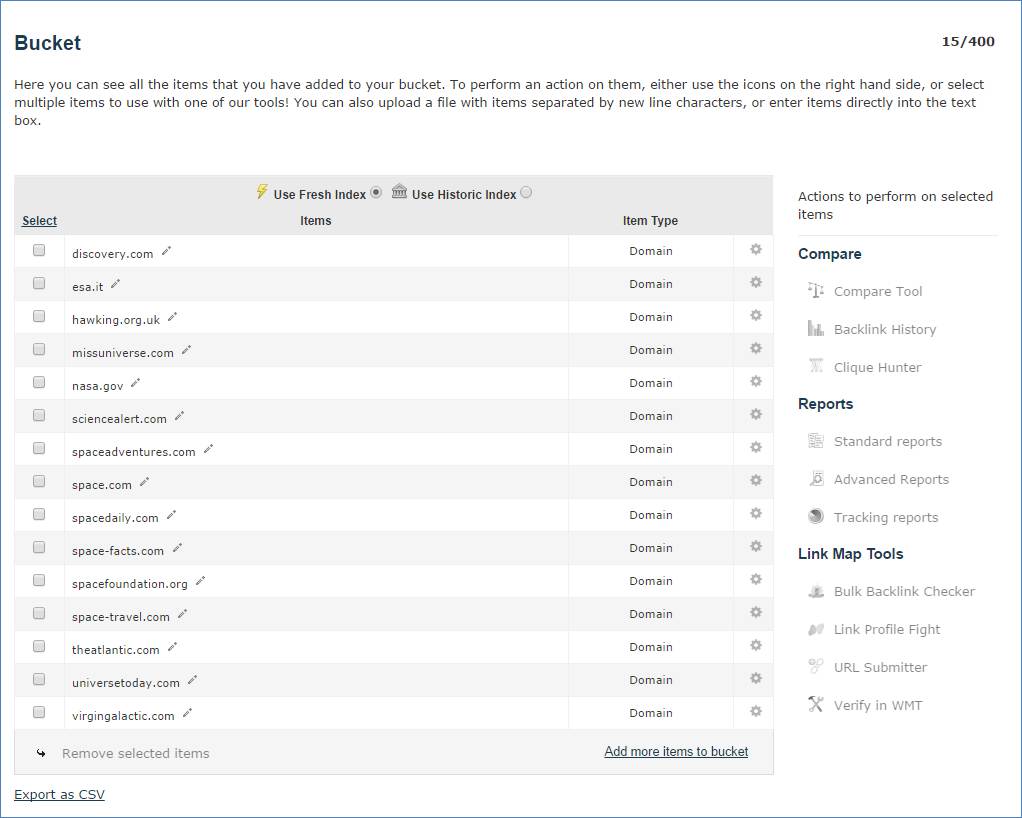 Just like before, you could also upload a file worth of links instead. You can upload up to 100,000 URLs to be exact. The tool accepts .csv or .txt files. (Please note that when you upload a file, this will take 10 Analysis Units per row of data. If you copy and paste, this will take 200 Analysis Options per item. If the item returns a 'Not Found' or 'Estimated' result, then you will not be charged for that item. You can keep an eye on your monthly unit usage by visiting your Subscriptions page.)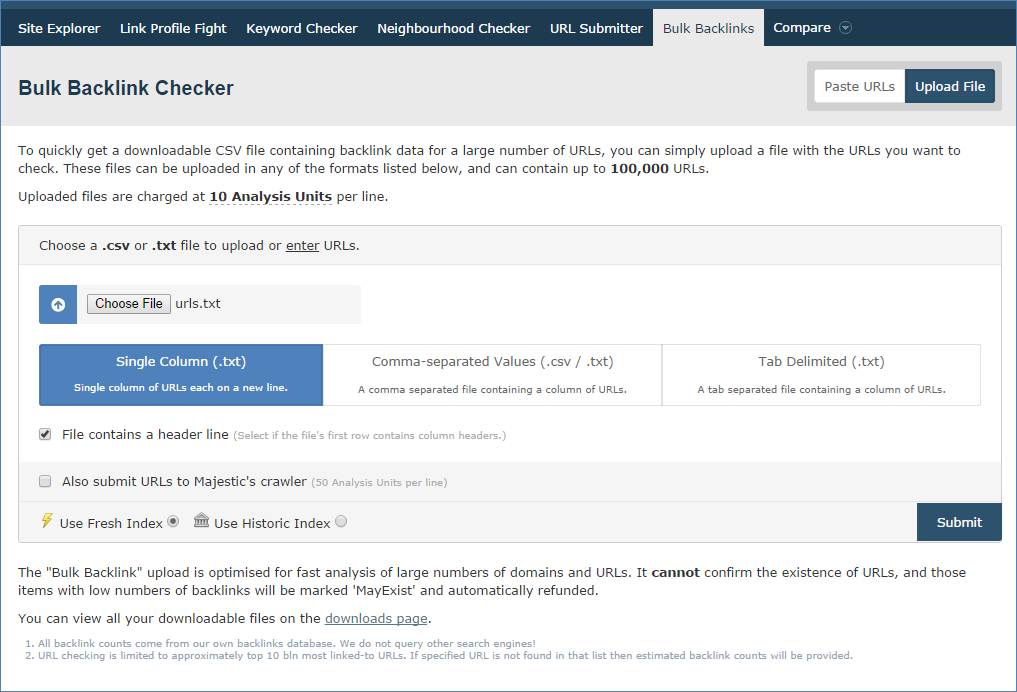 What do you think? Any good?
That's what the comments are for 🙂
Latest posts by Limsan Boulter
(see all)