Recovering from a Penguin Penalty requires a great deal of time and effort and the story may not always have a happy ending.
I have been battling with a Penalty and will show you how I used Majestic to identify toxic links – I recently told the story at a presentation in Tuscany – this is the translation of the post I published on my blog.
The sudden fall in traffic
That's where it all starts – it was end of march 2012 and the "kiss of death" arrived in the Google Webmaster Tools … although you may argue the date of the GWT notification occurred before the bulk of penguin penalty notifications, I am pretty sure this was an anticipation of things to come because this website was on the radar.
At first I didn't loose my cool because the website had been subject to penalties related to unwanted run of site linking or site wide backlinks (see our guide on toxic backlinks). This can be seen in the backlinks discovery panel of Majestic – there were sudden unnatural bursts in link growth over a very short period of time which drew (unwanted) attention by Google and caused a penalty.
What had happened? This is a good story. The Client had a link on the home page of a website. It was an honest and in theme link I had encouraged them to implement. Some time later (early 2008) the owner of this website used that template to create a "network" of sites with thousands and thousands of pages – the run of site was obvious and we were punished with an automatic penalty – automatic penalty which was lifted when the run of site links were removed – as you can see there was a second episode late 2010 – again we contacted the website owner who excused himself and said it would not happen again …
The history of your website is important!
I'm ready to bet that we were hit but this early penguin manifestation because of this past history which put us up on the radar – it's like being a crook – once convicted you have to be very careful – our track record had been ruined.
At first I didn't give this notification too much importance: together with the Client, we took a close look and found a few new run of site "friends" (gee don't you love these guys …). They were reported via webmaster tools – we waited for weeks only to see our request for inclusion knocked back …
This happened a number of times and the effect of the penalty was devastating to say the least!
Now things we beginning to look bleak – we had outed everything we knew – mind you there were a few shady links and they too were listed in one of the Requests for Inclusion we had written: there was nohing else we could think about. I had asked to Client ad nauseam "are you sure there isn't something you should be telling me?" and guess what the answer was? No.
At this point there was only one thing left to do – look at all the links one by one to understand where the "offenders" were nested and report them.
Once the run of site links were eliminated I was left with just over 7.000 links to review.
Using Flow Metrics
It was obvious that a review of each and every link would take nearly forever – it meant reviewing thousands of pages. I decided to review them based on their Citation Flow Value.
In principle sites with high values of trust and citation are less likely to carry the offending links (that was the reasoning driving my theory). If this were to be true then it would be easier to cluster the links based on homogeneous values of citation flow, and review them.
It didn't take long to identify a cluster of links which carried 2 suspicious websites with hidden links. I identified 8 links in all coming from these 2 websites. I was amazed as they were near copies of the Client's old site. When contacted they told me they actually owned the sites but had left them online and had "completely forgotten" about them.
You can imagine my reaction to this news … on a more cheerful note the links (along with some suspicious pages) were removed and yet another Request for Inclusion submitted – the reply from Google was:
What does than mean? Where did we stand at this point? Difficult to say at first when I wrote the italian version of this post – today things are looking much better, however there has been significant lasting damage to the overall visibility – the aftermaths of penguin.
I am still at work on the clusters carefully reviewing links based on their citation flow and website value of trust flow: I am finding many old links dating back years and using the Disavow tool to remove them from the link profile – it seems to be working.
It would have been (almost) impossible to identify these links without Majestic.
How you can use majestic to stay below the radar
Link building still plays a role in SEO but Google has changed the rules with Penguin – this is what I learned and you should take home with this post:
Each market segment has a metric you should study and respect. Trust and Citation flow are high level parameters which can assist you. Benchmark your website by comparing your values of Trust Flow and Citation Flow to those of your major competitors. If you are much higher chances are Google will frown upon your link building strategies and you may need to reconsider past link building and change ongoing activities .
Monitor your external link profile constantly. Ranking for competitive keywords will draw "attention" and might trigger attempts to knock you off the SERPs – you need full visibility on what is happening day by day and thanks to fresh links you have full visibility of what is happening around you and take action to avoid problems.
If you've been hit by penguin there's no quick fix – it's going to be a long and arid walk through the desert before you'll see any changes in your rankings. Only a careful and meditated step by step link cleansing can help lift the penalty, but this will not guarantee a return to the rankings you (once) had, but there are no alternatives, unless you scrap the domain name and start from scratch – a difficult call that will require careful analysis, experience and good judgement. Good luck.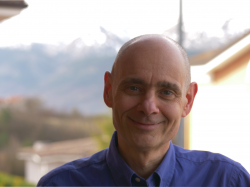 Latest posts by Sante Achille
(see all)