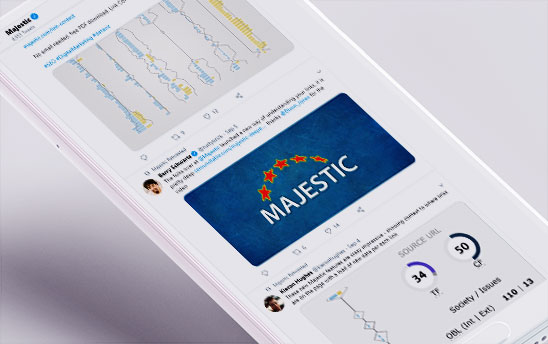 On September the 4th, Majestic launched Link Context and Link Density Charts. To help you make the most out of these exciting new additions to the Majestic backlink toolsuite we've collated resources, comment and review. Read on to see how a huge boost in the volume of link data collected and processed by Majestic can transform your link audit and link prospecting.
The Launch was marked by a flurry of outreach and activity, timed to coincide with a special BrightonSEO fringe event. This event saw around 100 Brighton attendees and speakers on an exclusive British Airways i360 "flight" with a pod ascending 160 metres above Brighton Beach. Soft drinks, Nyetimber Classic Cuvee, and Canapes were served courtesy of Majestic as the attendees took in views over the South Downs and Brighton Beach.
Influencers on Link Context
Trade journals covered the launch, with Greg Sterling introducing the feature to Search Engine Land Audiences. Search Engine Journal writer, Roger Montii commenting:
"Majestic's new version of their backlink checker tool blew me away. It's ability to simplify the research part of link building, to take the chore out of it, is impressive."


"Majestic Updates Backlink Tool – You Might Need to See This" – September 4, 2019
Ross Tavendale from Type-A media suggested Majestic had introduced "… Some massive innovation in this space and I highly, highly recommend that you go check it out."
Feedback on twitter was also impressive:
"These new Majestic features are crazy impressive – showing context to where links are on the page with a load of new data per each link" –

Kieron Hughes ( Co-organiser, ManchesterSEO ) via Twitter
"Liking the new Link Context feature in Majestic – visualising link context for individual pages"

Andrew Bruce Smith via Twitter
"Hugely innovative update from @Majestic for link analysis: 1. Link Context: Where the link is on the page 2. Link Density: How many links exist … "

Cyrus Shepard via Twitter
Try for yourself ( for free )
Majestic have upgraded Site Explorer to offer a topically relevant example site to showcase Site Explorer's Link Context and advanced filtering options.
To sample this, no payment or registration is required, simply click the orange search button on the Majestic home page, or "click here" to jump straight into the current example site.

Link Context Resources
Majestic have released a Link Context explainer and downloadable PDF guide, together with a summary booklet explaining the Link Density Chart data visualisation.
We called on Majestic Global Brand Ambassador, Dixon Jones, to help with the Launch. Dixon responded with a generosity true to his charactor, recording this video of his impressions on Link Context:
Other notable contributions include an interview with Jim Stewart and a LinkedIn Live webinar with David Bain.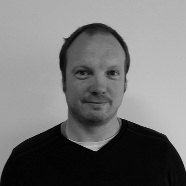 Latest posts by Steve Pitchford
(see all)