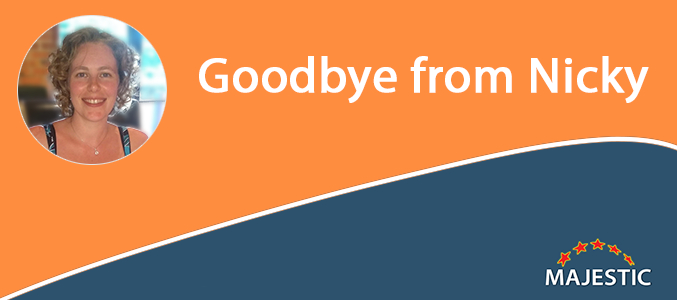 Nicky's work at Majestic covered multiple areas, but she is probably best known for managing the logistics of our International Conference Program. Those of you who have visited any of our stands throughout the world will have met Nicky and will have experienced her helpful approach. However, what you probably won't know about the conference program is the significant amount of 'behind the scenes' planning that Nicky and her team put into the events.
Nicky also had a role in developing the international flavour of the Majestic suite of tools – we're proud to say that our tools are now available in 11 languages. She was involved in supporting the monthly publishing and translation of newsletters and blog posts, specifically aimed at local markets, available in their native languages.
Nicky was also 'Ambassador Program Manager' and developed a number of relationships in key markets. She helped recruit our network and worked closely with the Ambassadors to understand and respond to local needs.
We're grateful for the contribution Nicky has made to the marketing of Majestic, and we wish her every success in her future career.