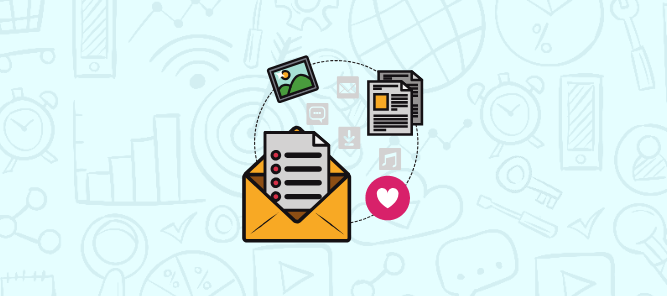 Think you need an entire dedicated PR team to manage your brand and consistently earn press coverage? Think again! The Pudding Pantry is just a small dessert shop (for now), but it's been able to consistently land coverage in top-tier publications like The Guardian. Andrea Pretorian asked small business owner Anthony Quinn to share some PR lessons.
Four years ago, Anthony Quinn quit his job and followed his dream to open a dessert shop. Since then, The Pudding Pantry has enjoyed major media attention and local excitement for its next dishes. While some retail shops struggle to keep enough people coming in, everyone's been asking where The Pudding Pantry will open next—and reporters noticed. Like in this article from the Guardian, Ice-cream parlours are booming – and it's not only because of Instagram and teetotalism: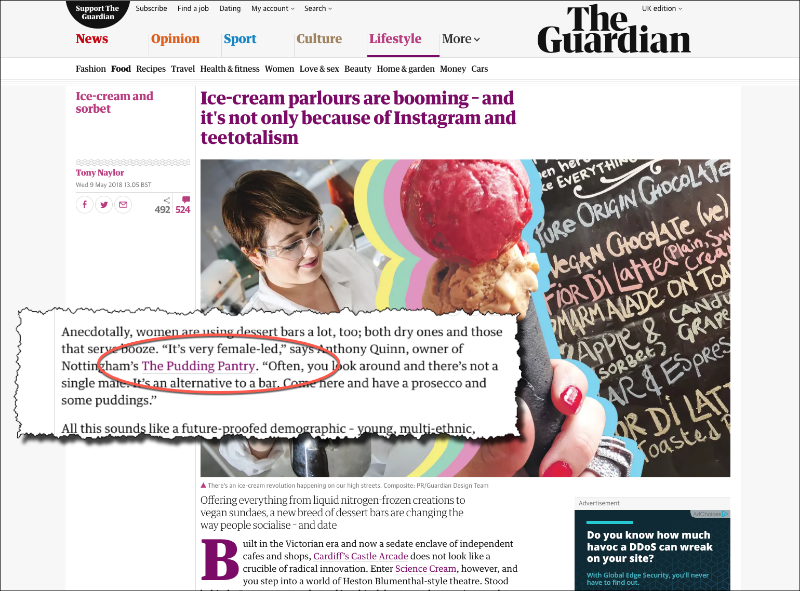 How do you make yourself this visible? Earning PR links and generating buzz about your brand takes some simple steps, and you don't need a big team or lots of money to do it.
When major publications like The Guardian came around looking for local hangouts to feature, the Pudding Pantry was on the lips of community business leaders. Reporters could then easily look them up on Instagram and see what the buzz was about.
What PR lessons can you take from The Pudding Pantry?
Every editorial story you come across has valuable PR lessons – all you have to do is look for them and adapt them to your own business.
Earning PR Links Can Give You Traffic… and Potential Investors
Was there any sort of measurable effect from earning these PR links?
According to Quinn, these links generated a huge boom in website traffic, social media engagement, and business for the Pudding Pantry. A loyal community soon formed around their Facebook and Instagram feeds. This audience has only continued to grow, following them closely to see what they put out next.
But the positive effects didn't stop there. The local coverage celebrating The Pudding Pantry as a female-oriented alternative hangout and reporting on their major success caught the eye of the nearby Birmingham City Council. They reached out to The Pudding Pantry with a request for a shop in their town!
It turns out that they had to get behind Nottingham, who was first in the queue asking for another store. Quinn is currently working on expansion plans.
You Can Earn PR Links—Even With Limited Resources
The owners and managers running a restaurant or shop don't have a ton of free time or resources to spend on media presence, but this should not be an excuse to opt out. Quinn realized that they need to be focused about what they do.
Be active in your regional business community
This is one of the easiest PR lessons to implement. The Pudding Pantry connected with "It's in Nottingham," a local group devoted to developing independent businesses. Quinn has kept them in the loop about what they're serving up next, from late-night food creations and new Freakshakes through catering services and brunch.
"New customers keep hearing about us, and visitors from nearby towns keep asking where we'll open next."
When the Guardian was looking for businesses to connect with for one of their stories, The Pudding Pantry was one of the first on their lips. "It's in Nottingham recommended us, and so The Guardian reached out after checking us out on Instagram and Facebook."
(N.B. We've seen this before in our study of Kade & Vos)
Connect with your loyal fans by investing in social media
Don't be afraid to spend on social media like Facebook and Instagram, even if you have a limited budget. It's one of the easiest avenues to get looked at, shared, and also to stay connected with loyal fans who leave reviews and watch your next moves. "New customers keep hearing about us, and visitors from nearby towns keep asking where we'll open next."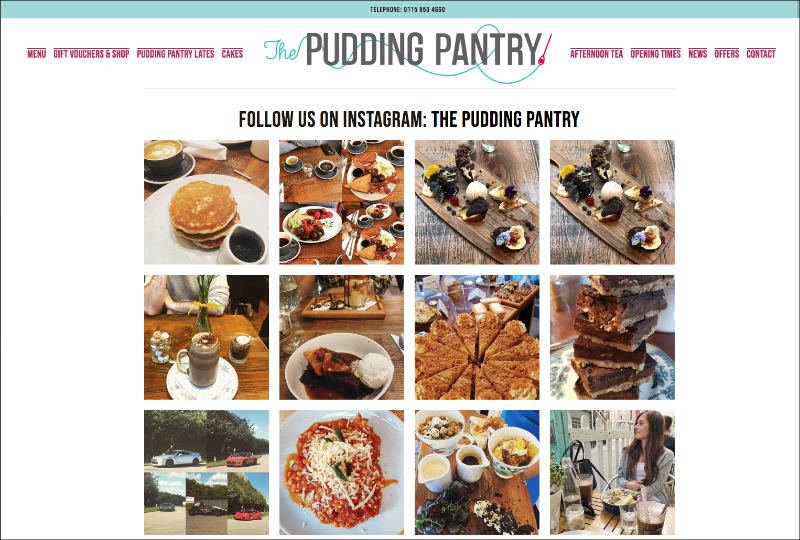 The Pudding Pantry flaunts their menu creations on social media using pictures they take in-store daily. Everyone can get to know its food and start to crave it before they even set foot inside.
Geotags and hash tags both help keep The Pudding Pantry highly visible in its community's social media channels. This keeps it in the feeds of hungry potential customers, all the way through reporters covering the area.
These hash tags do double work because he uses relevant industry hash tags on his posts so Quinn can easily follow them and keep an eye on global trends. This led The Pudding Pantry to adopt things like Freakshakes, strip bacon, and even their most popular offering—brunch—early on.
Since their social media posts used these tags, The Pudding Pantry showed up as the first locally to hop on board with these trends. Everyone from local consumers and reporters could easily take notice—and did.
"Reporters see us online and think we're bigger than we are. They assume we have other stores, but we're just one shop."
Prioritize the branding and appearance of your business
Many business owners deprioritize site design and minimize their spending on branding and appearance. It's easy to fall into the trap of thinking that these are lower priority since they don't always translate immediately into more paying customers.
But Quinn's experience shows us that with a bit of patience, the results can be huge. Effective design can actually attract the attention you need to help your business grow.
"We wanted to make sure we looked professional, so we had our site designed by a professional," notes Quinn. "This made our presence look bigger, like an established chain of restaurants, even though we only have one shop for now."
This investment in design has accelerated brand awareness and earned them coverage. "Newspapers like The Guardian see us and think we're bigger than we are. They assume we have other stores, but we're just one shop."
"Newspapers reach out to It's In Nottingham for recommendations on who's cool. They were quick to recommend us since they knew what we were up to."
Don't write off your image as a luxury; take it seriously. Make your brand look good by investing in its design, reaching out to everyone in the community, and doing what you can to consistently appear in local media channels.
People need to be able to easily learn about your business and what you offer, so you need to keep pictures and reviews readily available.
The PR lessons we learn from The Pudding Pantry are relevant to any small business. If you keep the public talking about you, you'll generate the type of buzz that lands you new customers, ongoing press coverage, and growing demand.
Latest posts by Andrea Pretorian
(see all)