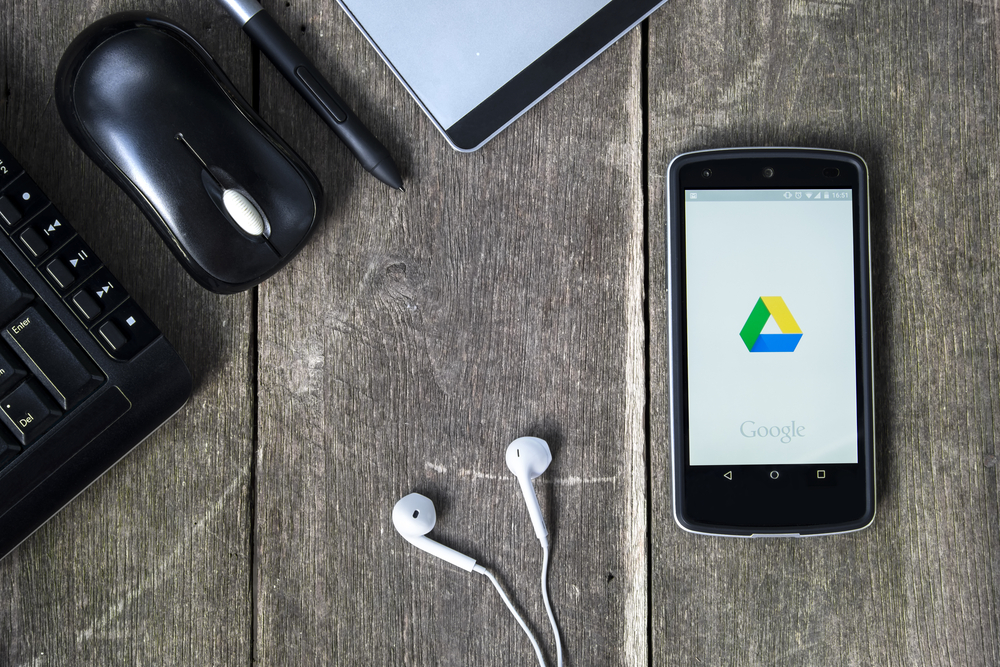 Following the success of our Google Spreadsheets update, we are happy to announce that you may now export your data using Google Drive!
Currently exclusive to the Site Explorer tool, you will need to have a paid subscription and a Google account in order to use the feature. If you have a free account, you will only be able to export data on verified domains only. You will be able to see the option to add your account on the Export pop up box. This doesn't need to be the same as your Google Search Console account as we require different permissions compared to when we verify domains.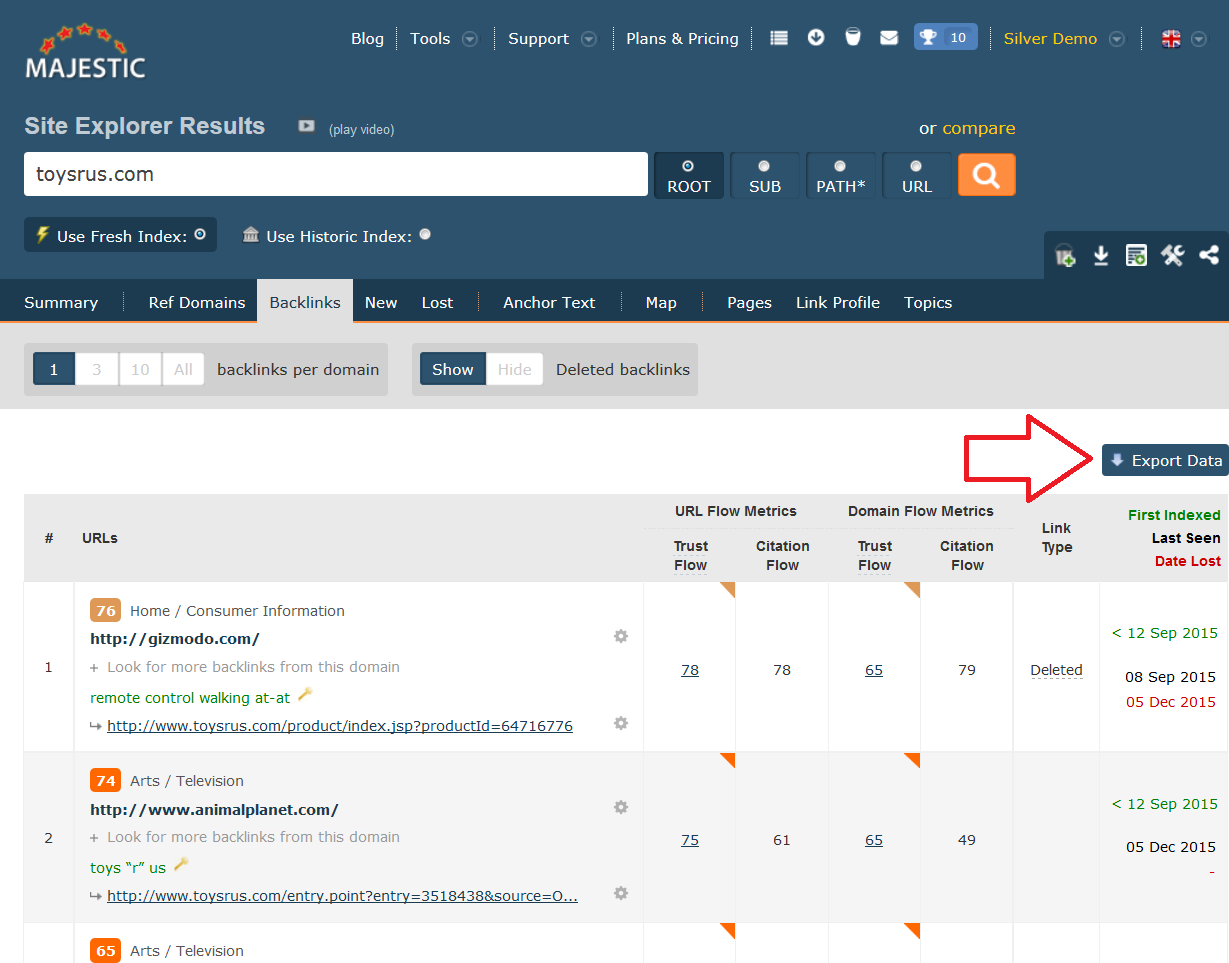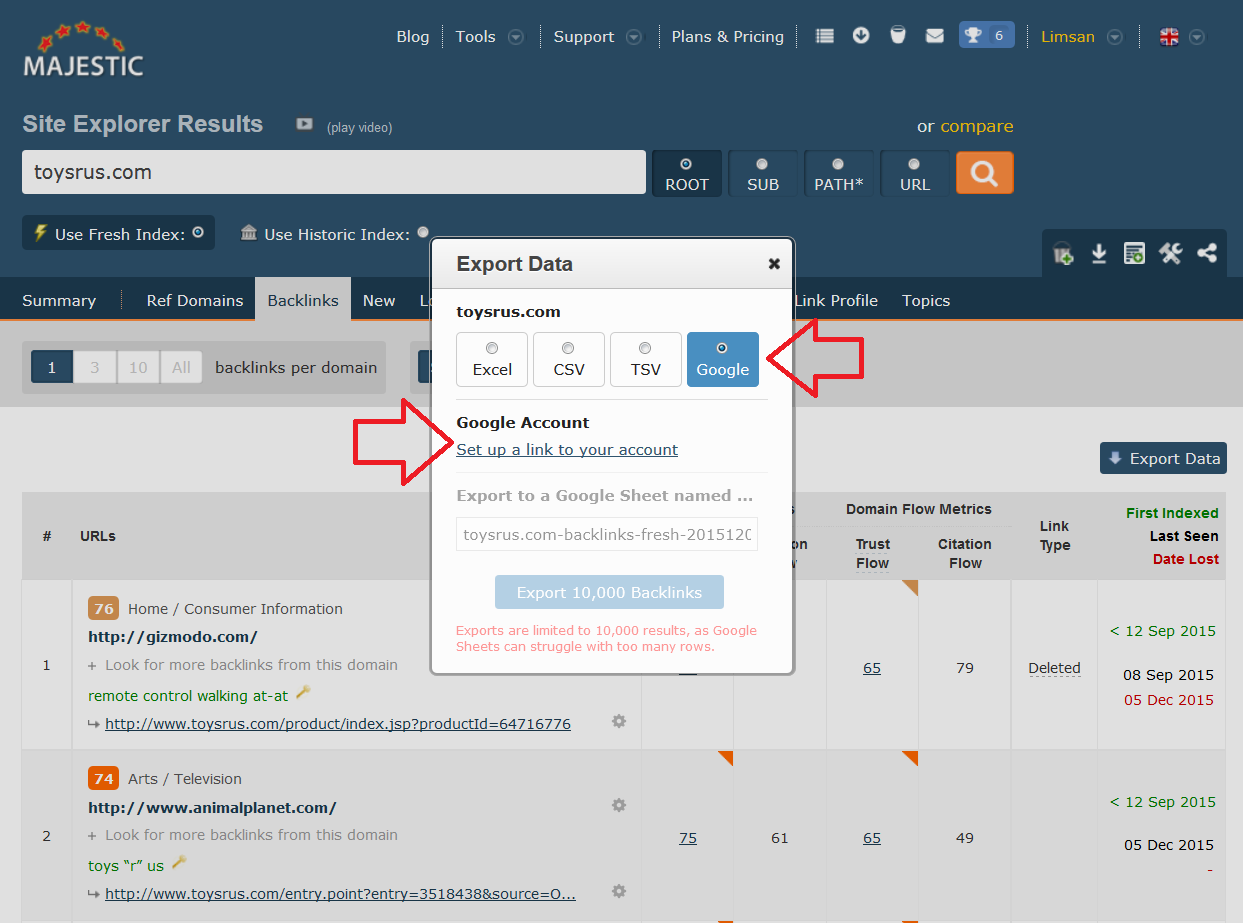 Depending on your subscription level, you have the ability to export up to 10,000 domains. This is due to the fact the Google begins to struggle with more than this, so to save any user issues we have limited the number of links.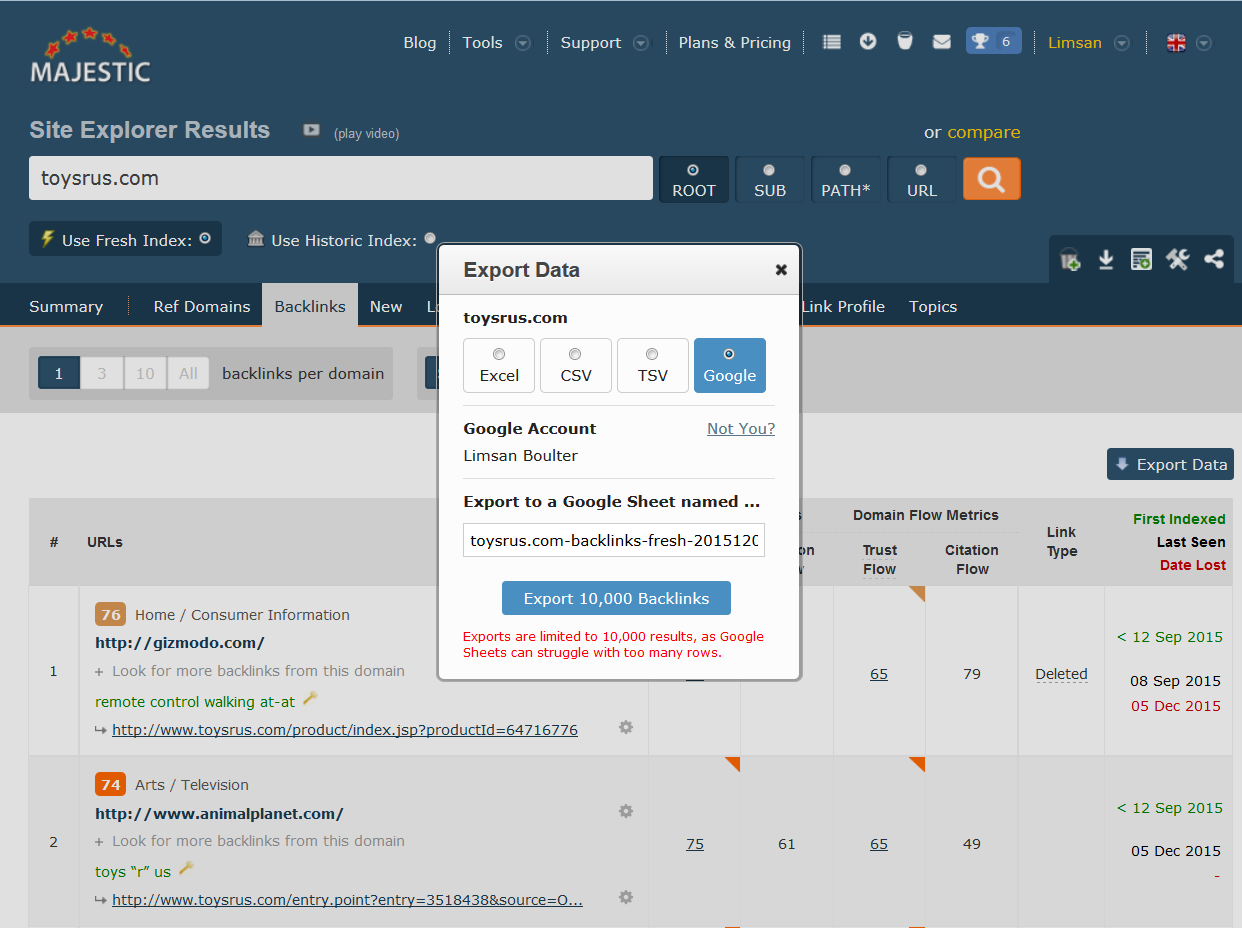 You will be notified once your export has been completed, with all your past and current exports sitting in your drive.
A brand new award!
For all those who have filled their Majestic Awards 'cabinet' as it were, you now have a brand spanking new award for the taking. Ready.. Get set .. GO!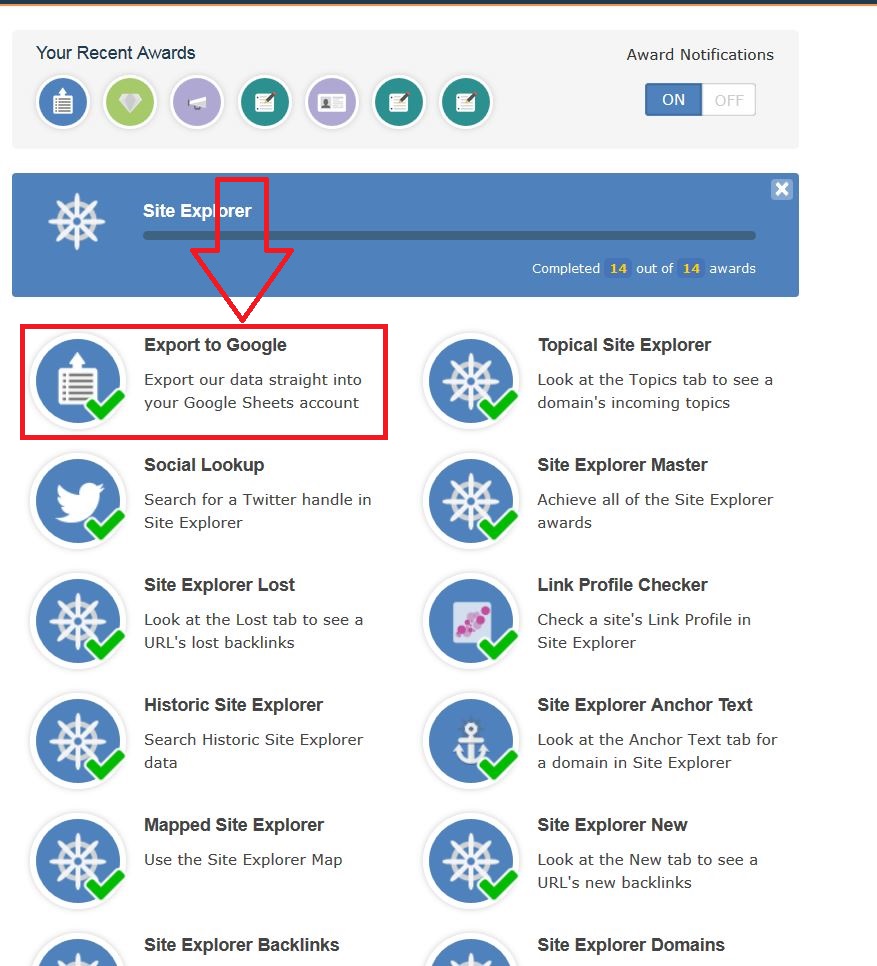 If you would like to see this feature to be available in other tools, please let us know via the comments section below or the orange Feedback button to the left of the screen on the site.
Latest posts by Limsan Boulter
(see all)