Following
Dixon's earlier post
, we've been impressed by the creativity of thought by some of the posters.
A few posters suggested the image in the previous post represented some manner of scatter plot – Linux Turner @ "localhost" suggesting an ACRank, backlink concentration chart indicating quality, Joost De Valk at Yoast suggesting a Distribution of websites/URLs over an AC rank / # links scale, and Jackie Hole suggesting a representation of the exodus of SEO professionals from a free bar when the drinks run out. Jackie, much though we love SEO related data, we have our limits…
We feel it only fair though, to provide a little clarity – so, I'm sorry Roland, from Cloudshapes – we can confirm that the new technology we are launching is in no way related to the genus sciurus, and whilst we appreciate the thought, Alex Flower, I guarantee the technology behind this is far, far more advanced than a simple IP addresses, AC Rank extract.
To attempt to explain the image above, without giving too much away, we generated a green flame for a big "thingy", and fed some more data into our algorithm to generate a red flame for another big "thingame". At a casual look, the two flames look pretty similar ( which won't be a surprise to many when you learn what they represent ) – but when compared block by block, we see the subtle differences becoming more apparent.
Has this clarified your vision of what the new technology could be, or what the technology behind the "flame like scatter plot" could be – will it be the AC rank replacement loran750 has been dreaming of, or a link trajectory calculation as suggested by Brent Rangen?
Don't forget to have a read of Brads' Post if you fancy winning a two day pass to SearchMarketingDay at Poznan.
I'll close by wishing you all a great weekend, with the promise that all will be revealed next week.
Oh… we should have said that ONE person more or less correctly guessed ONE axis in the initial post comments. One last clue is that the pixellation is there for a reason. Does this help? More guesses welcome below over the weekend.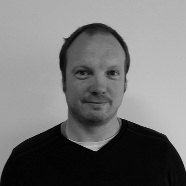 Steve has a been in tech since the late 90's, learning the ropes with a UK e-retailer through much of the first dotcom boom after developing a passion for the web during his BSc in Computer Science.
Steve has been engaged with the Birmingham tech scene for years, co-organising the grassroots open-source conference YAPC:: Europe 2008, and founding the West Midlands Java User Group in 2014.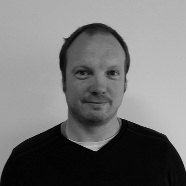 Latest posts by Steve Pitchford (see all)