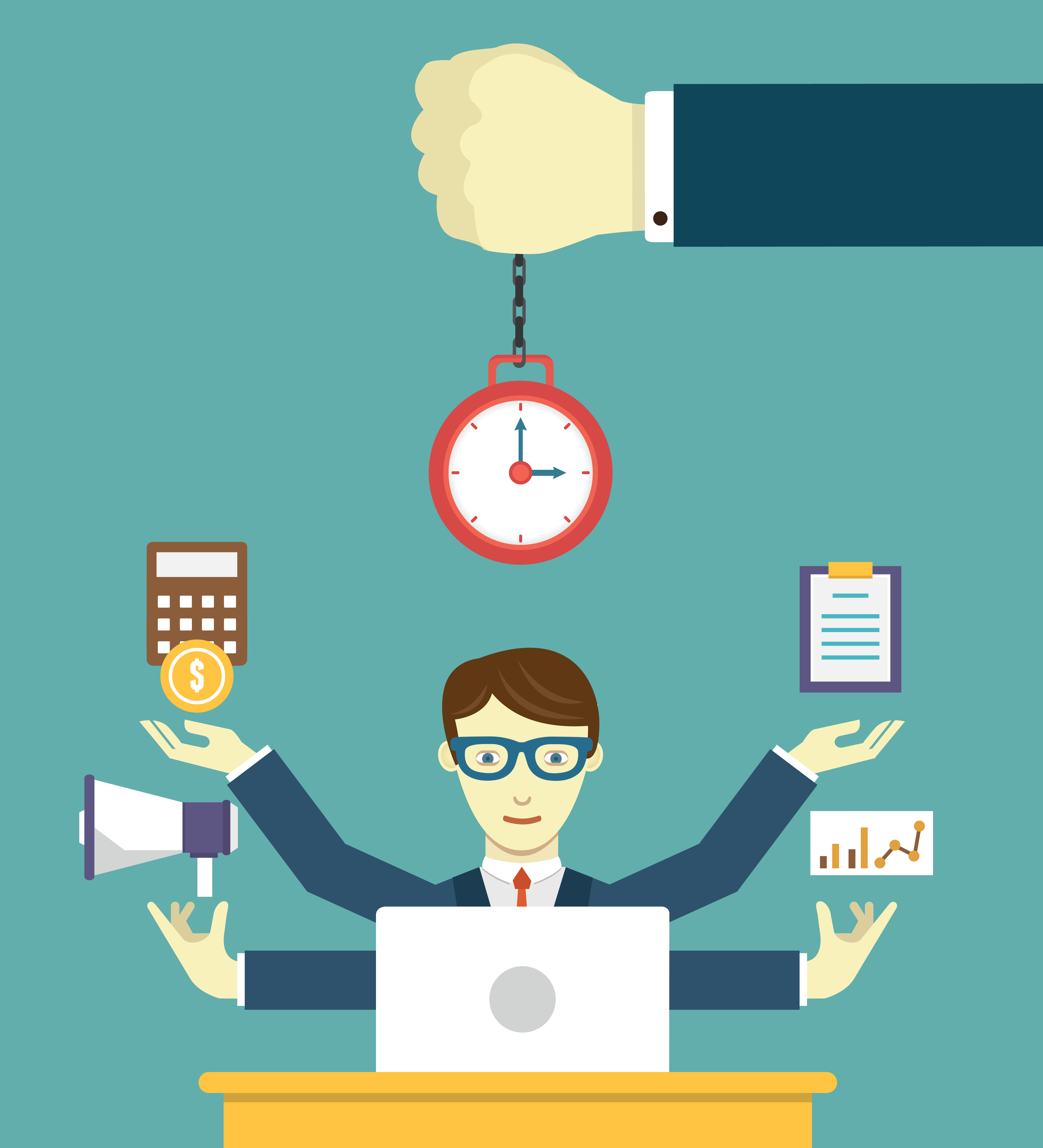 In this post, we will review some of the most useful ways to speed up your Majestic experience to make analysing your current, potential and competitor links a less daunting task.
Link building, link detoxing, and broken link building… it's all about links! Of course, when you wish to analyse your link profile, you want to make sure that you have the best index available built with a data set you can trust. That's where Majestic comes in.
Being able to preview your links will mean that you don't even need to leave the Majestic site to see what you are dealing with and make a well formed analysis. Coupled with some existing Majestic features, we will cover everything you need to know.
But first is first, what makes a good link?
Majestic uses two key metrics, Trust Flow and Citation Flow. Both of these metrics are extremely important when determining if the link or domain is 'good' or 'bad'. Arguably, the most important metric is Trust Flow. This is how you can understand the quality of a page or website. Scored between 0-100, with an average of around 20, high scores equal highly trusted sources. Remember, trusted sites will link to other trusted sites. Great to try build links from.
Citation Flow on the other hand is quite simply, the quantity measure. We are looking at the Link Equity or Link Juice with this metric. Again, a score between 0 -100 with 20 being the average, Citation Flow can help you judge the relative volume of links to a site, regardless of link quality.
We want high Trust Flow and high Citation Flow scores, and when we are building links – this scoring is the ideal. You get an extra gold star if you can find links with a higher Trust Flow to that of Citation Flow.
Previewing your links and save time
Having the right scores is one thing but what about visiting the websites themselves to see exactly what they are about. It is possible that the site is simply a small blog or new website with readers that is your exact target audience, so a quick check never hurts. Seems easy enough right? However, if you have 1000 links that you are analysing right now who has time to manually click each, opening in new tabs? Me neither. Seems like a lot of unnecessary clicks. Using some type of page preview plugin seemed like a good idea, so off to Firefox Add On's page.
Interclue is one of the first tools I discovered that seems to work seamlessly with the Majestic site. Once you have downloaded the add on, you will see a little symbol next to a present link.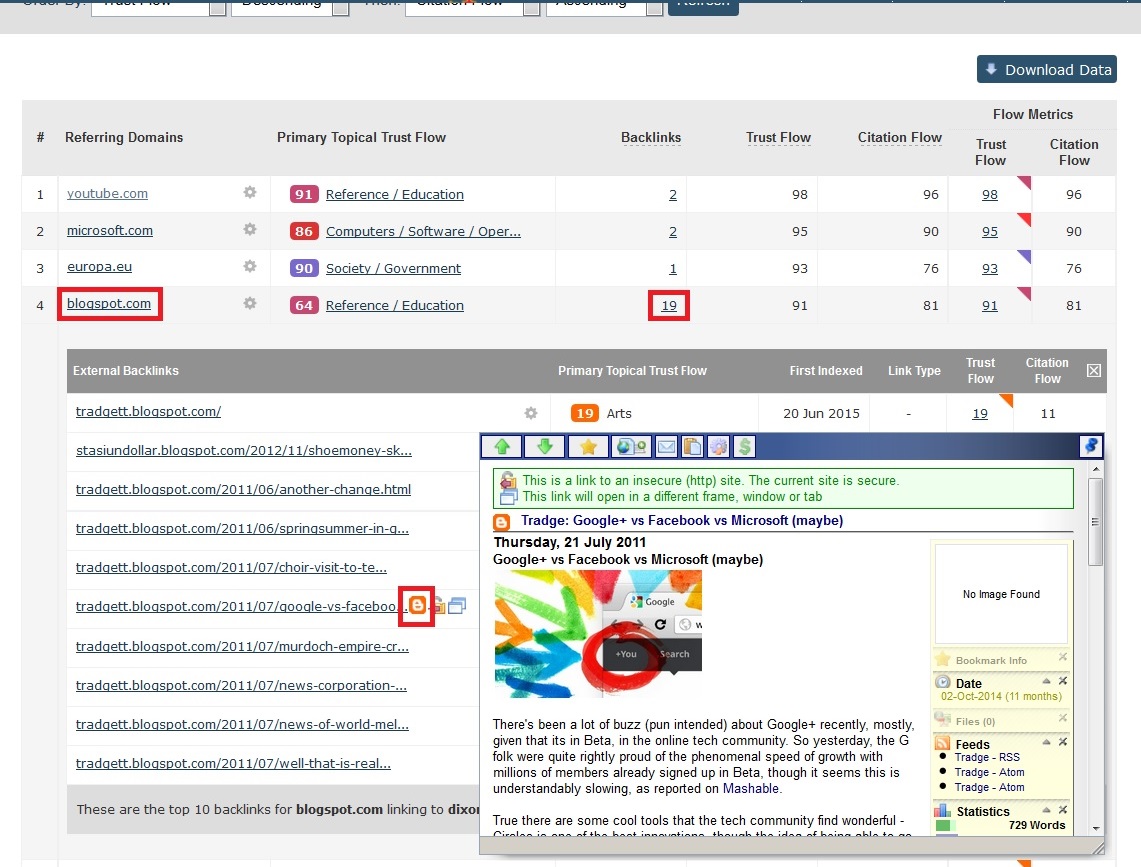 Placing your mouse over the symbol, a pop up will show previewing the source URL for a quick review. Keep your eye out for any major red flags such as irrelevant or poor quality copy. If you need to investigate further, click on the link itself or use the 'gear' icon within Majestic to open up the page for a larger view. After all, there is only so much you can do within a pop up box.
It is advisable to change your settings (if you have not yet done so) and set the Link Default Action as Go to Website to make the plug in work best. If you wish, also check the box below to automatically open links in a new tab for future site use.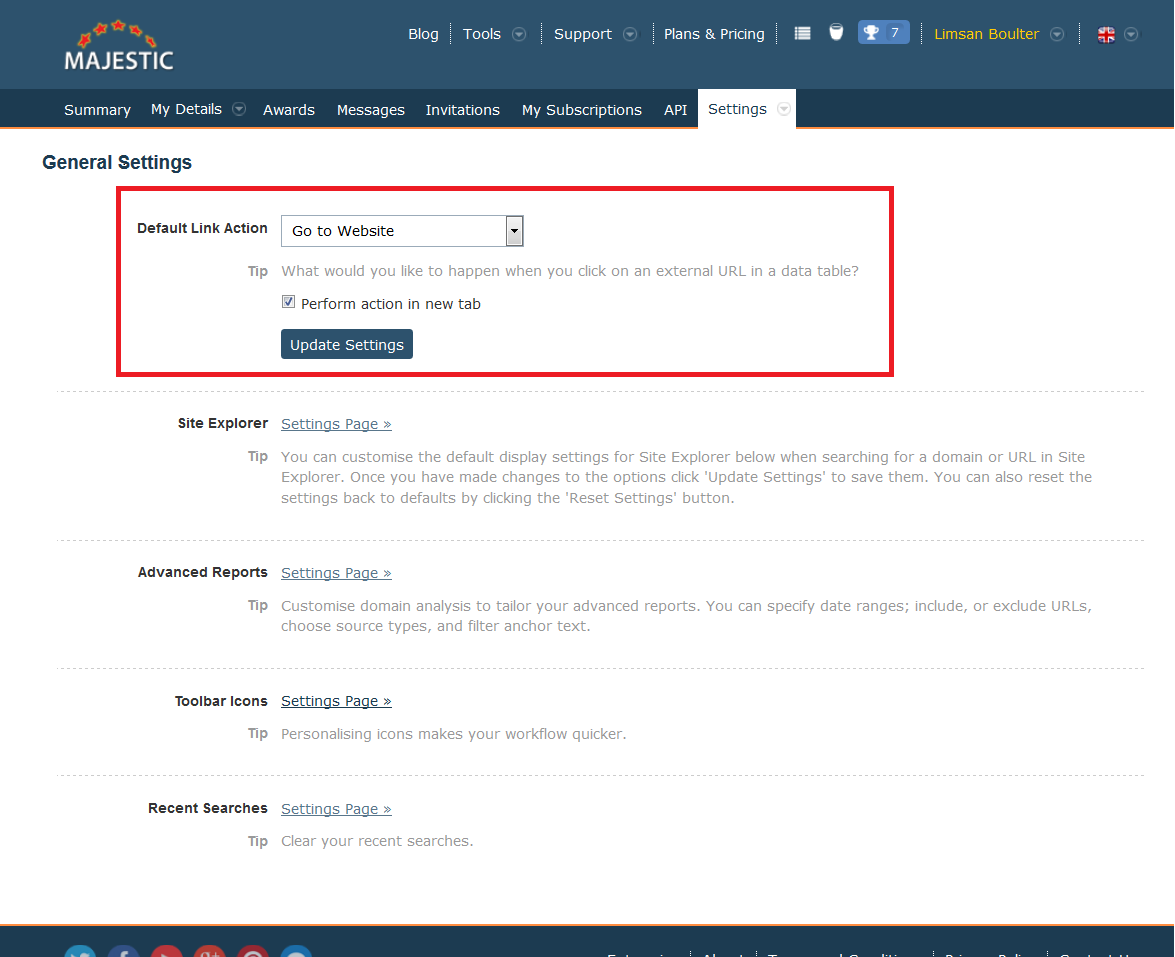 We also visited the Chrome Store and had found 2 plugin's that would have worked well. Unfortunately upon testing both EZ Link and Preview It, I did encounter some issues with CSP (content security policy) If anyone has any tips or reasoning why this may be, please let me know via the comments section below. It's been driving me crazy!
What about Majestic?
There are 2 useful little Majestic features that I find incredibly useful when looking for links. The Bucket feature is a nice little 'favourites' area, where you can add the links and domains that you like the look of and begin to create a list of websites that you wish to target – whether it be for new links, blog outreach, advertising placement or for an affiliate program. Once you are happy with your list, scroll down to the bottom of the page and click Export as CSV file to save your list.
You can also use the Bucket and collect the low Trust Flow and high Citation Flow links. Did someone say spam? Use your Bucket's CSV export option to speed up your Disavow process.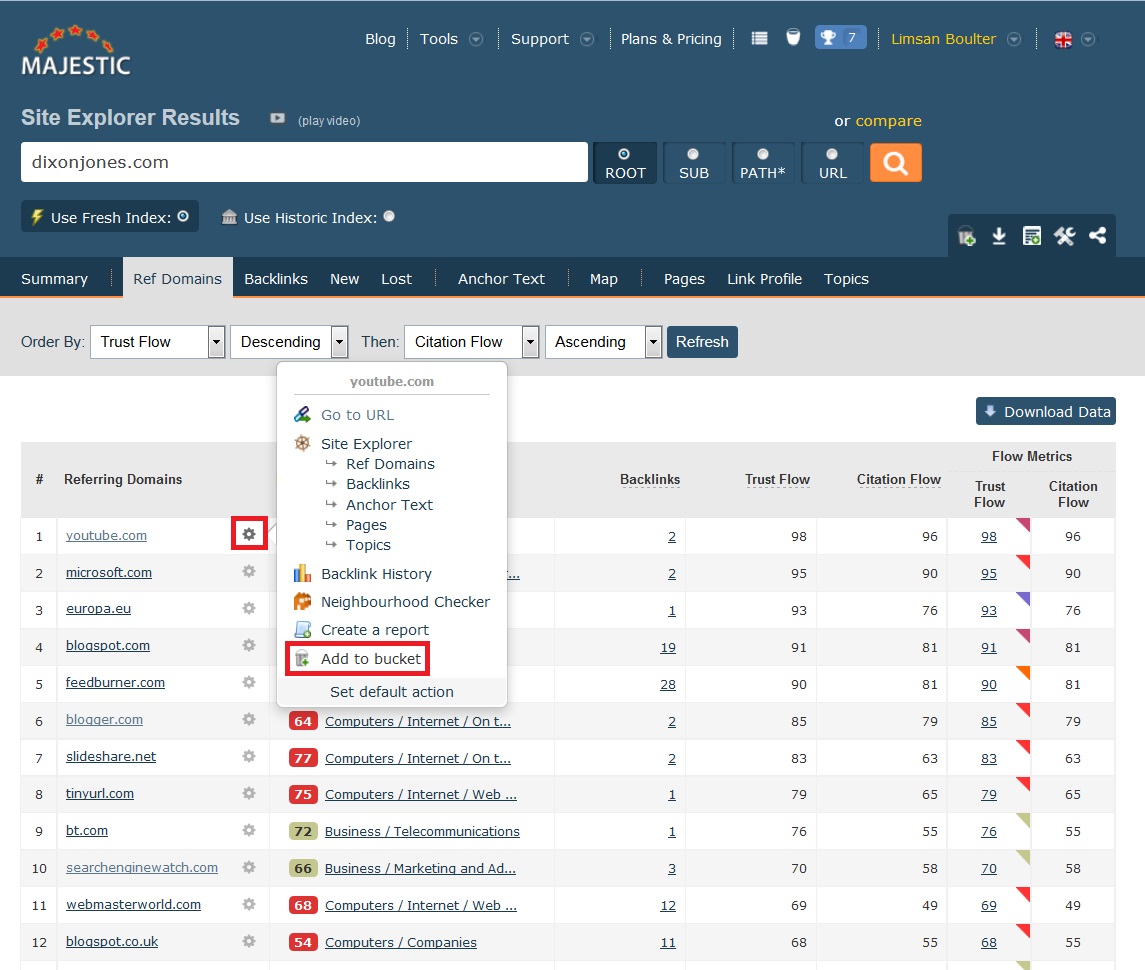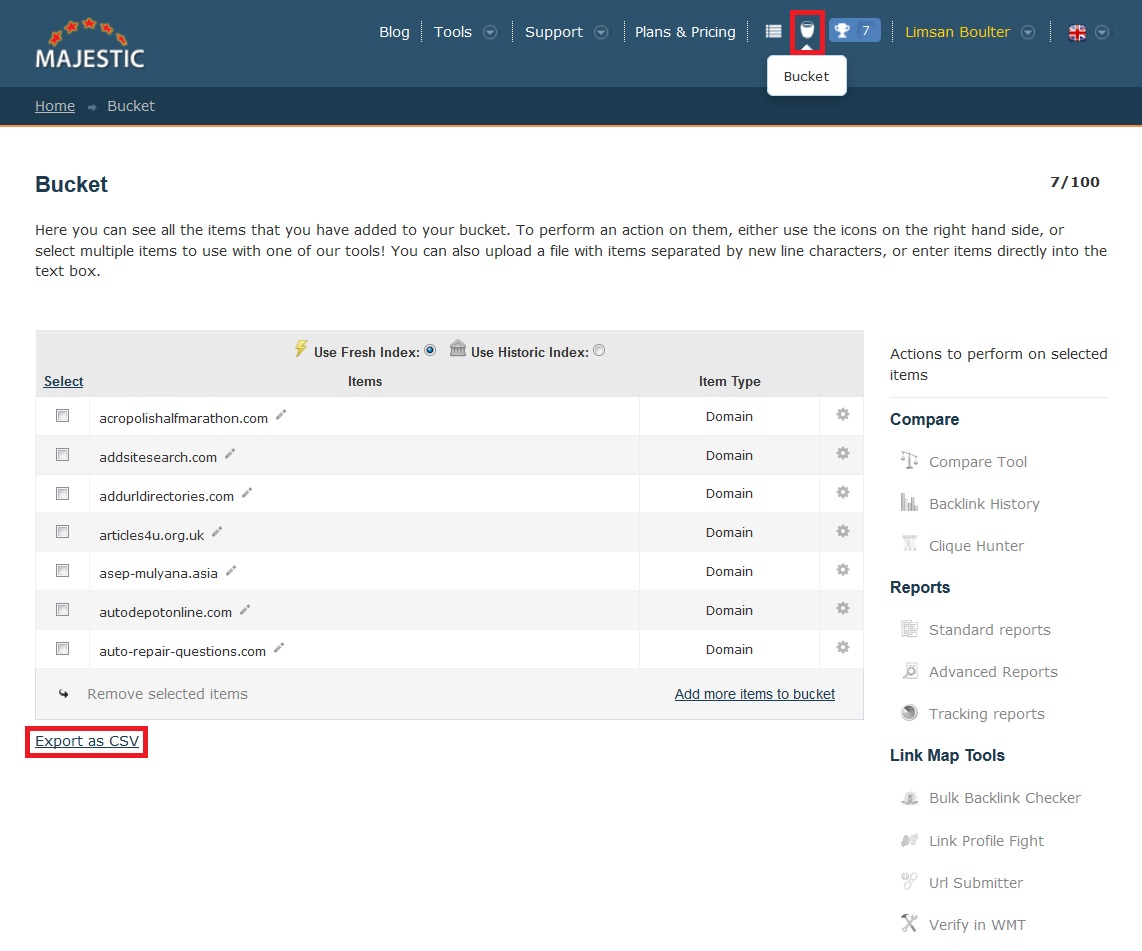 *TIP* to keep on top of your lists, always export to CSV file once you have completed adding to it.
Have a little bit of Majestic running with you at all times with our special extension for both Chrome and Firefox. Free to download, you will see a small red star now showing in your browser. Next time you are surfing the web, click on the star and get instant Majestic analysis. Trust Flow and Citation Flow? Check. Backlink History? Got it. Link Profile? Of course. Silver members or above can also access Backlinks, Topics and Anchor Text data- all on the fly!
*TIP* Find something you like? Add the URL into your Majestic Bucket for further analysis later on.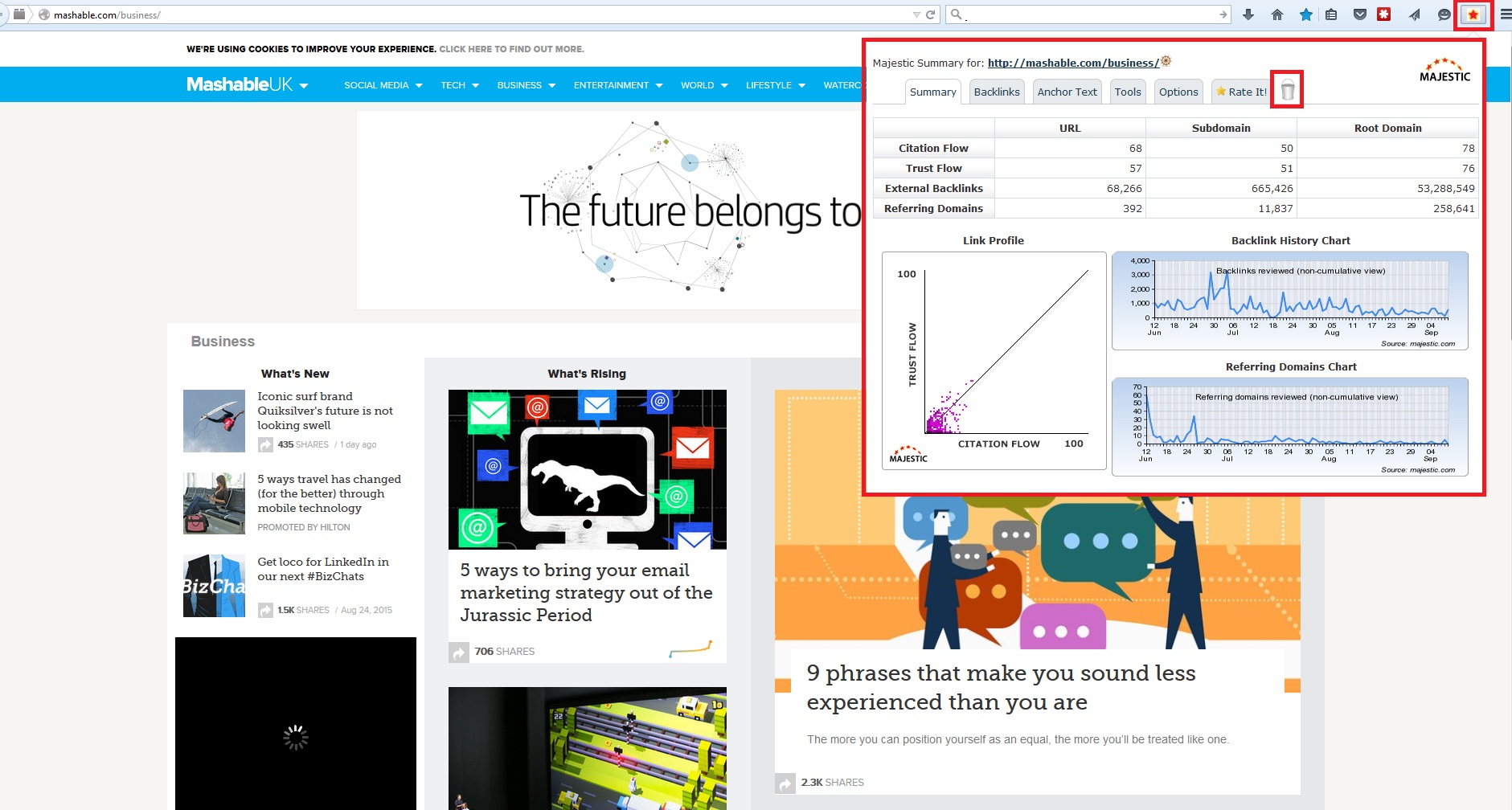 Do you have a useful method you use to speed up your work load? Let us know in the comments below:
Latest posts by Limsan Boulter
(see all)