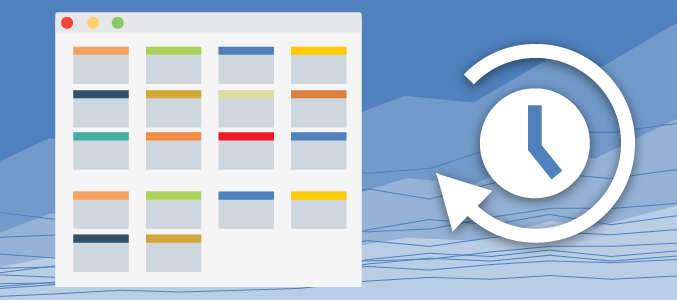 A short while ago, Majestic announced and launched a Flow Metrics history tool. At the time we had to do some checks around Big Data storage and access issues, so we launched the tool with 6 months of history behind it, just to be on the safe side. I am delighted to report that those tests went well. We have rolled out some new hardware… we call it a "cluster"… which lets us hold a lot more data and still surface it for you almost instantly. In this case, it means that Majestic can now give you 18 months of Flow Metrics history instantly. As the UK has decided to have an election soon, here's the history for the main UK political party websites: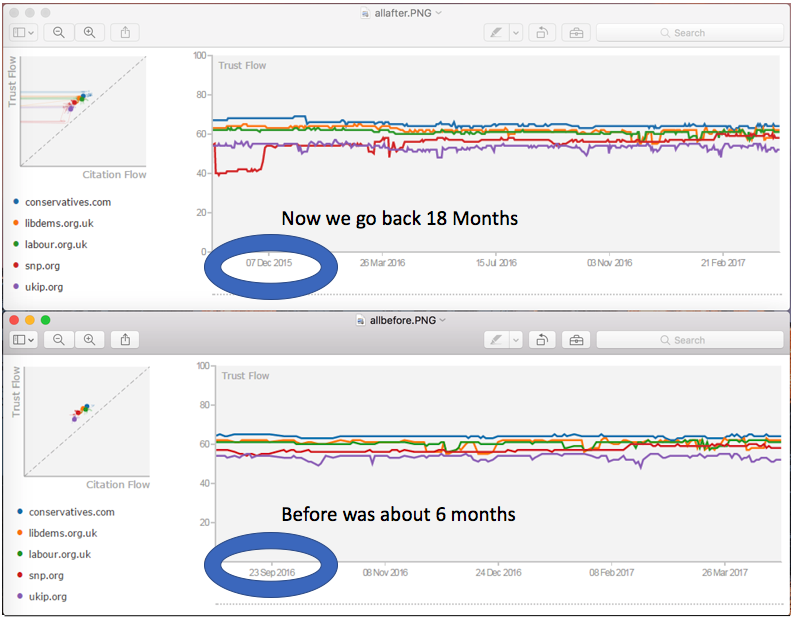 Want to see this data LIVE?
We have put the main political parties into a publicly accessible campaign here (please sign into your account to view the campaign). If you have a Pro account (Or Gold in the Old Currency) or higher, you can get to this in real time and then select the "Export Sites to"> "Flow Metrics History". Pro Accounts are now only slightly more expensive than the old Silver accounts, making them much more accessible for everyone. Moving forward we will be investing in Pro account features and above – although we still offer a "Lite" version which is still incredibly powerful and lightning fast.
Save
Save
Save
Save
Save
Save
Latest posts by Dixon Jones
(see all)