In all the rush of new stuff, this week, we didn't get time to announce that our Historic Index not only got updated but also you can now use our new "Top Backlinks per referring domain" feature on the entire Historic Index.
A New Way to Use Majestic
This offers an interesting new way of using Majestic. If you know about a site which used to do well in the search engines, but now does badly, looking at the historic index with Deleted Links on, can really show you whether something went wrong.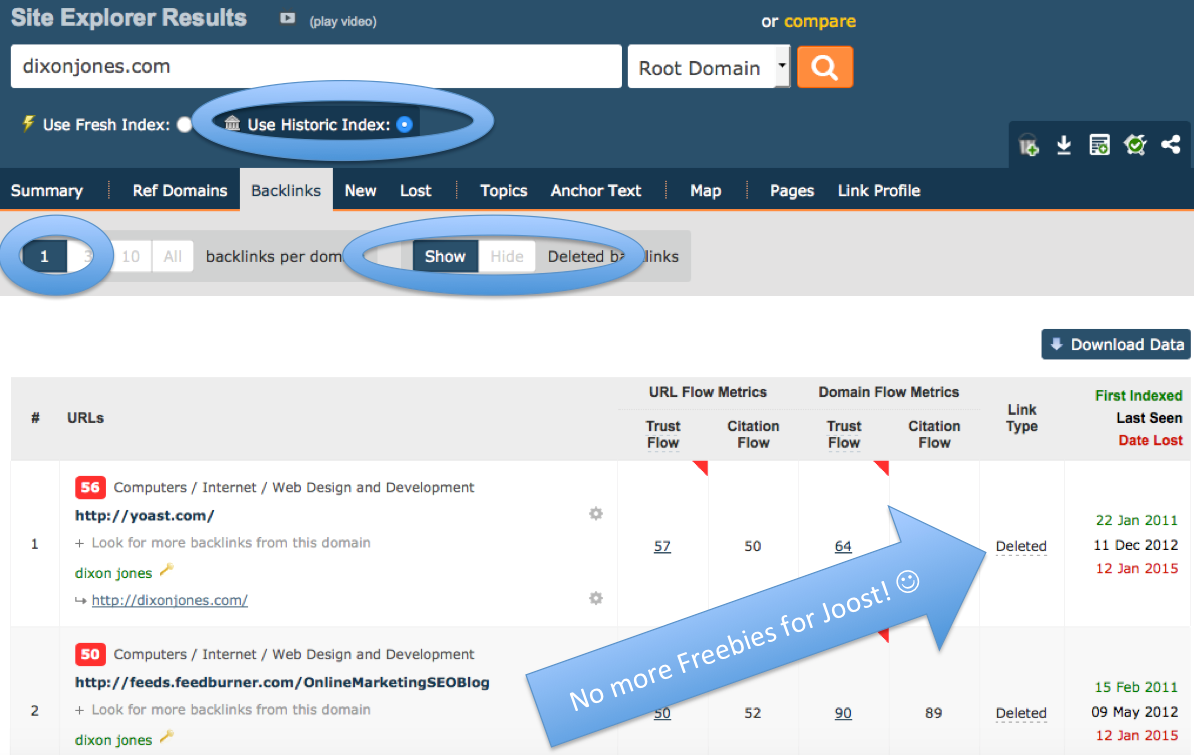 Majestic already has an awesome tool for looking at lost backlinks day-to-day, but when you find yourself with a site you have never seen before, this may well be a fast route to finding out what went wrong. There is every chance nothing actually went wrong with your SEO. It is just that time moves on. Take the screenshot above, for example, Yoast.com has mentioned me in posts several times over the years. I would like to think we are fairly good friends. But that blog moves on and writes about new things. Any mention of me has long since fallen off the home page and in the process, a page with a Turst Flow of 57 no longer links to me. That is a huge Trust Flow.
However – I might take a different view when I realize that I was obviously once on a site-wide blogroll.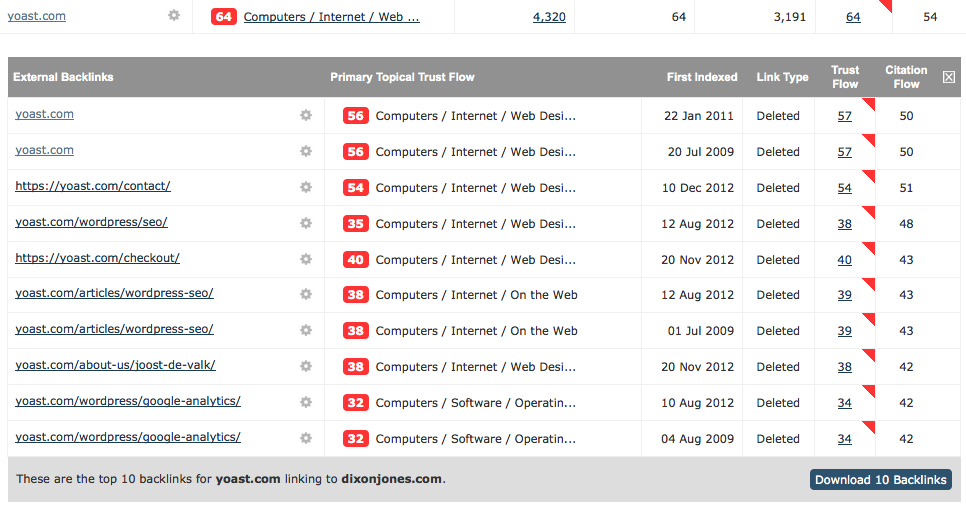 Adding this to your Workflow
You need someone that knows the website… probably you, my dear reader, to isolate sites you should be re-engaging with. Luckily we make that really quick. Just click on that little cog symbol next to links on domains you have lost that you think need approaching and select "add to bucket". that lets you simply pull together all the domains or pages you need to approach into one place. How you then approach them is up to you. You can ask your PR team to reach out or just give them a ring.
Latest posts by Dixon Jones
(see all)