We have given our Subscriptions page an overhaul. If at any point using Majestic you would like to check on your current subscription to see what you have remaining and the refresh date, you can do so by hovering over your name and selecting Account. In the tabs presented to you, you will see the option to view your Subscription. Here you can see pie chart depicting what you have used so far this month, the last time we updated your monthly allowance and also the cancellation option.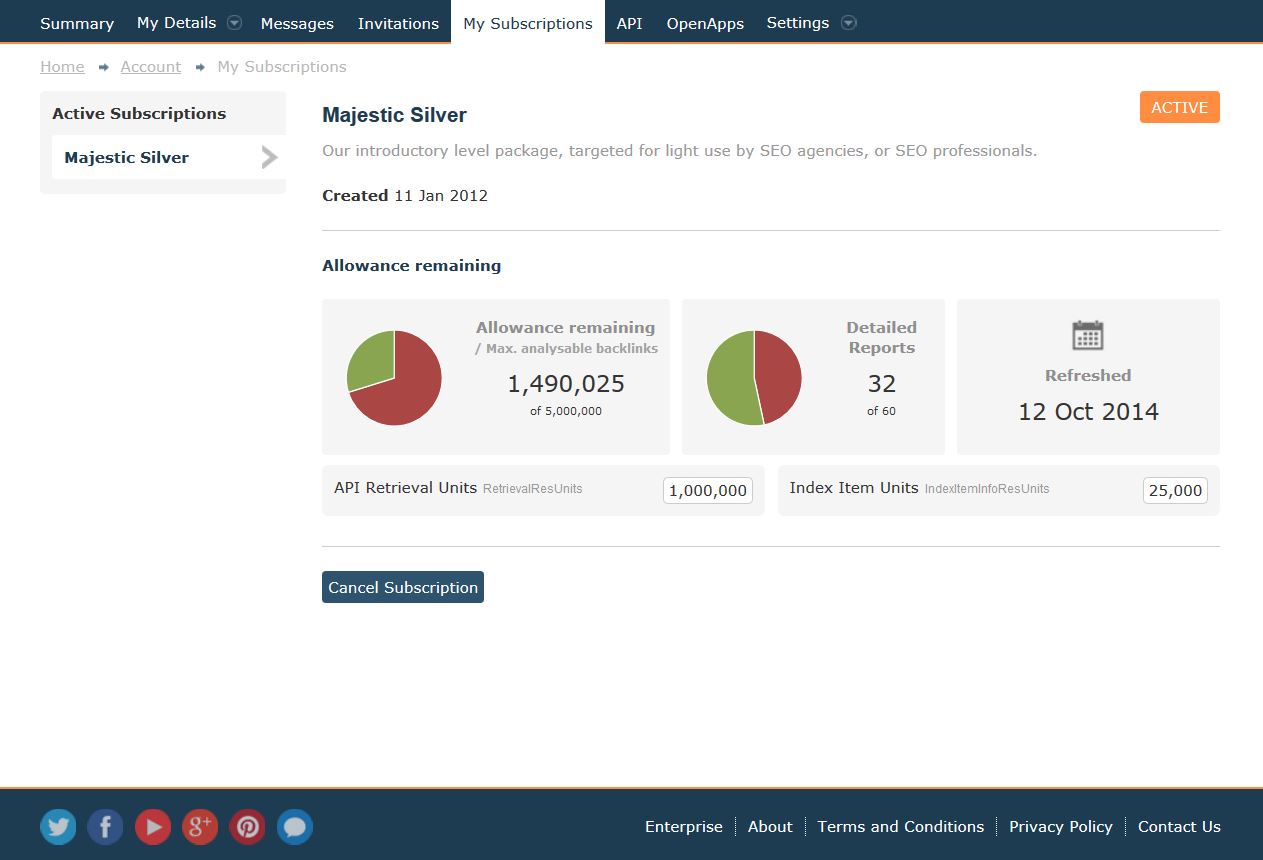 We are constantly thinking up new ideas to improve usability – so keep a look out for other new releases soon and let us know your thoughts.
Last month we also changed our subscription levels slightly, and in line with this, we have also made a small update to the look of the Plans & Pricing page making it much easier to understand and navigate. We have highlighted in bold the currency and type of subscription you have chosen but also show you other options that you may wish to consider. Whether that be turning a monthly or quarterly subscription into an Annual to make use of our 2 month free offer. Or changing payment method from a credit card to PayPal.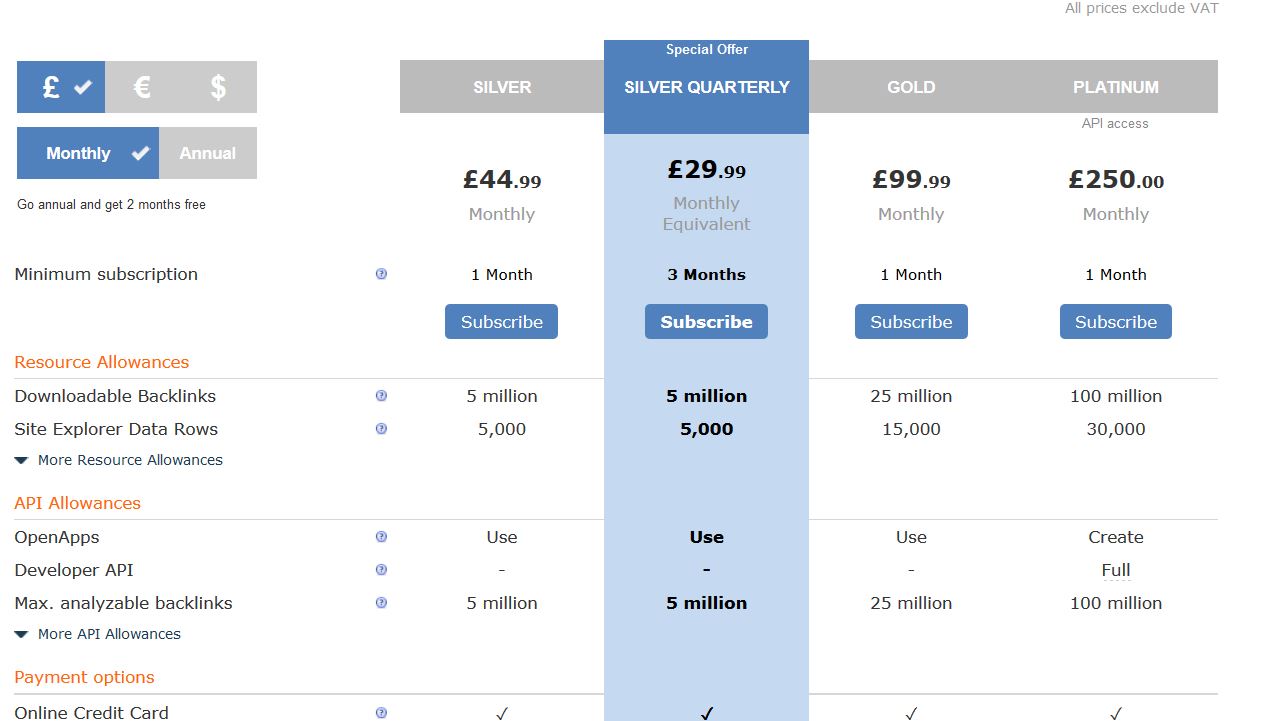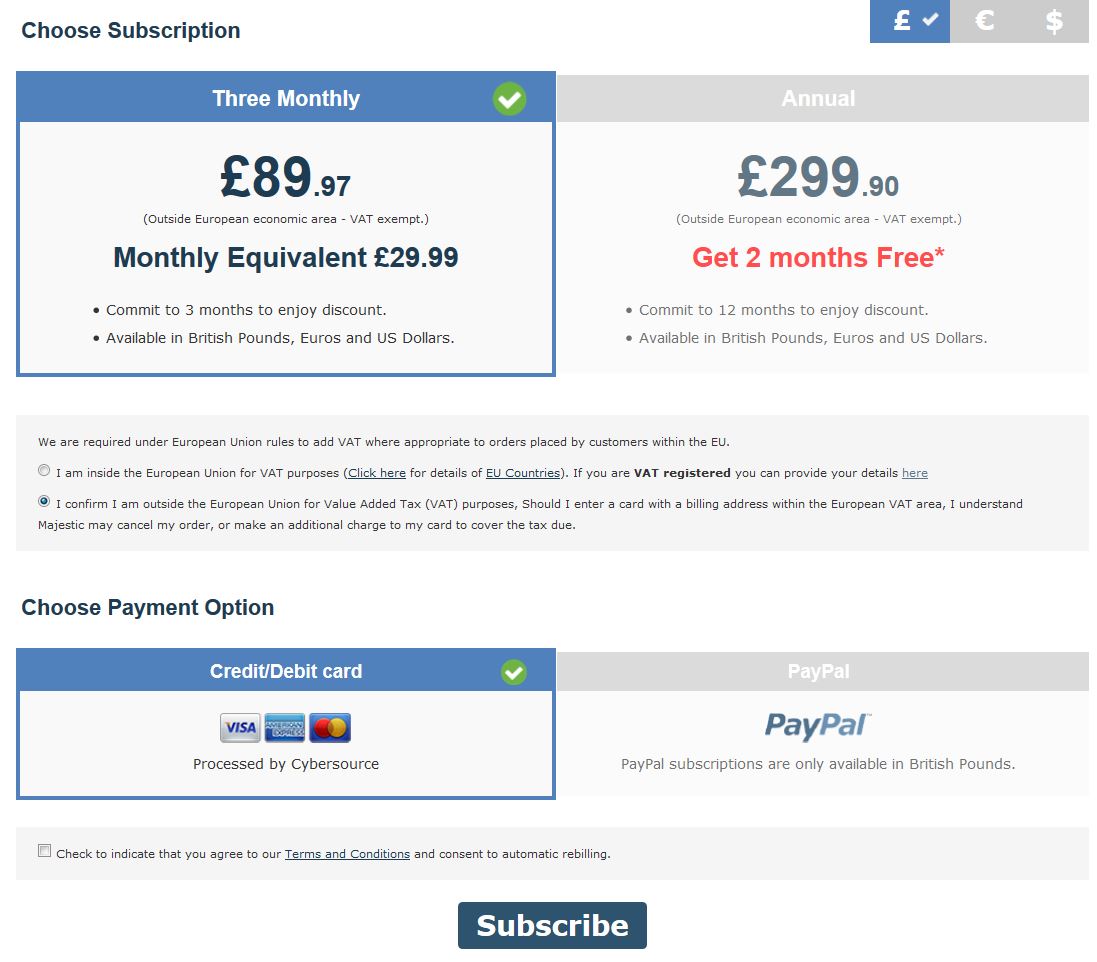 Latest posts by Limsan Boulter
(see all)