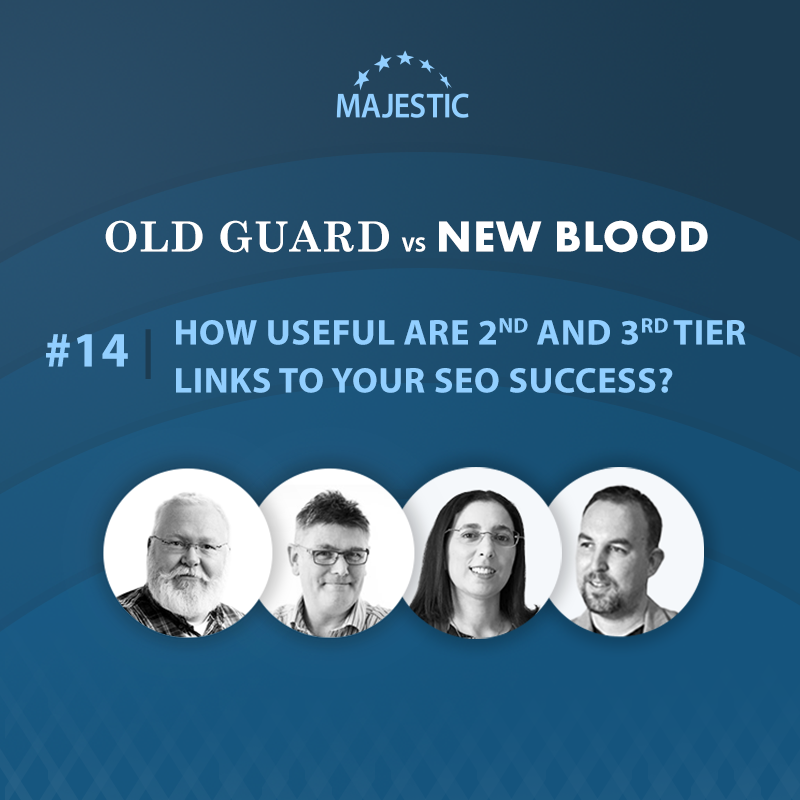 If you're an SEO, you'll certainly be aware of the power of links and how having high authority, relevant links pointing to your site can skyrocket your rankings. But what about 2nd and 3rd tier links? How important are they and is it possible to have any control over them?
That's what we'll be discussing in episode 14 of "Old Guard vs New Blood" when Dixon Jones will be joined by Max Brockbank from The Media Image, Gerry White from Rise At Seven and Amel Mehenaoui from Puffy.
Watch on-demand
Listen to the Podcast
Previous Webinars
Follow our Twitter account @Majestic to hear about more upcoming webinars!
Or if you want to catch up with all of our webinars, you can find them on our Digital Marketing Webinars page.