If you think Majestic is good only for your SEO, think twice and read on …
ADworld Experience is an event held in Bologna Italy with a focus on ADWORDS and search advertising. What is Majestic doing at a conference with a focus on search advertising? Offering new ways to optimize your paid search campaigns.
Links have a double nature to them: we seek high quality links to improve rankings, but we also know the benefits of great links in terms of traffic they can generate: As the web evolves to a more brand oriented media, links tend to loose their anchor text charm.
A definition I use to describe Majestic is
A tool which identifies relationships between websites attributing factors to establish the quality of the bond
Paid advertising (ADWORDS & ADSENSE) is about putting your advertising before the ideal prospect at the right time.
How can Majestic help you optimise your paid search
When I started thinking paid search it was obvious I would have to approach things in a completely different manner: not the analysis of a website link profile, rather the website itself and answer the question:
How can I identify and grow a network of theme focused websites in my vertical of interest?
You can start from the Google Display Network ad planner. Here you can find top-tier sites within your vertical. Create a short to identify the most significant sites which are closest to your market segment. This is your seed list.
Run these websites through Google and use the related: command – it will suggest websites similar to those on your short list. Now you have a list of related as well as theme focused properties you can run through the majestic Clique Hunter. When you are wearing your SEO hat, the Clique Hunter helps you find links your competitors are using to get their rankings. In Search Advertising the objective of our analyses is identify quality sites with good incoming links to place ads:
Quality websites will generate quality incoming links which in turn will generate excellent prospects and ultimately high conversions
This can be an iterative process to be run over and over again. At every iteration a new set of websites can be added to the display network. Alternatively these sites can be approached directly to propose banner ads infomercial videos … the sky is the limit!
Ordering the Ad Planner list
As well as using Majestic to increase your pool of Advertising targets, You can also easily use Majestic's Bulk Backlink checker to better order the lists generated by Google's Ad Planner. Export the Ad Planner data into a CSV and upload it to the Bulk Backlink checker and you can find our Trust Flow and Citation Flow metrics for every domain or page that Google is proposing you advertise on. By looking for the ones with the HIGH TRUST and even better, those with the highest TRUST RATIO you can find those golden nuggets of pages where advertising comes in at a reasonable cost, compared to the quality of the page.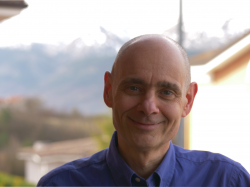 Sante Lives and works in Italy out of L'Aquila, a small medieval town close to Rome.
He has an engineering degree, has worked for major aerospace organizations including the European Space Agency (Noordwijk - Netherlands), and has been working on the web since the very beginning of the commercial World Wide Web in 1994.
With 25 years of hands on experience, Sante has reviewed and optimized hundreds of websites and successfully cooperated with small local companies and large multi-national corporations, offering a wide spectrum of expertise essential to the success of a project.
Sante is a seasoned bi-lingual SEO & web marketing consultant offering services in organic placement, paid search, and content creation, in both English and Italian.
Sante regularly attends and speaks at search marketing conferences and teaches, and offers SEO related courses. Sante is the Majestic Brand Ambassador to Italy.
More information on Sante:
Twitter: @sjachille
Linkedin: https://www.linkedin.com/in/sjachille/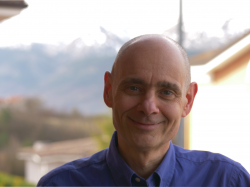 Latest posts by Sante Achille (see all)