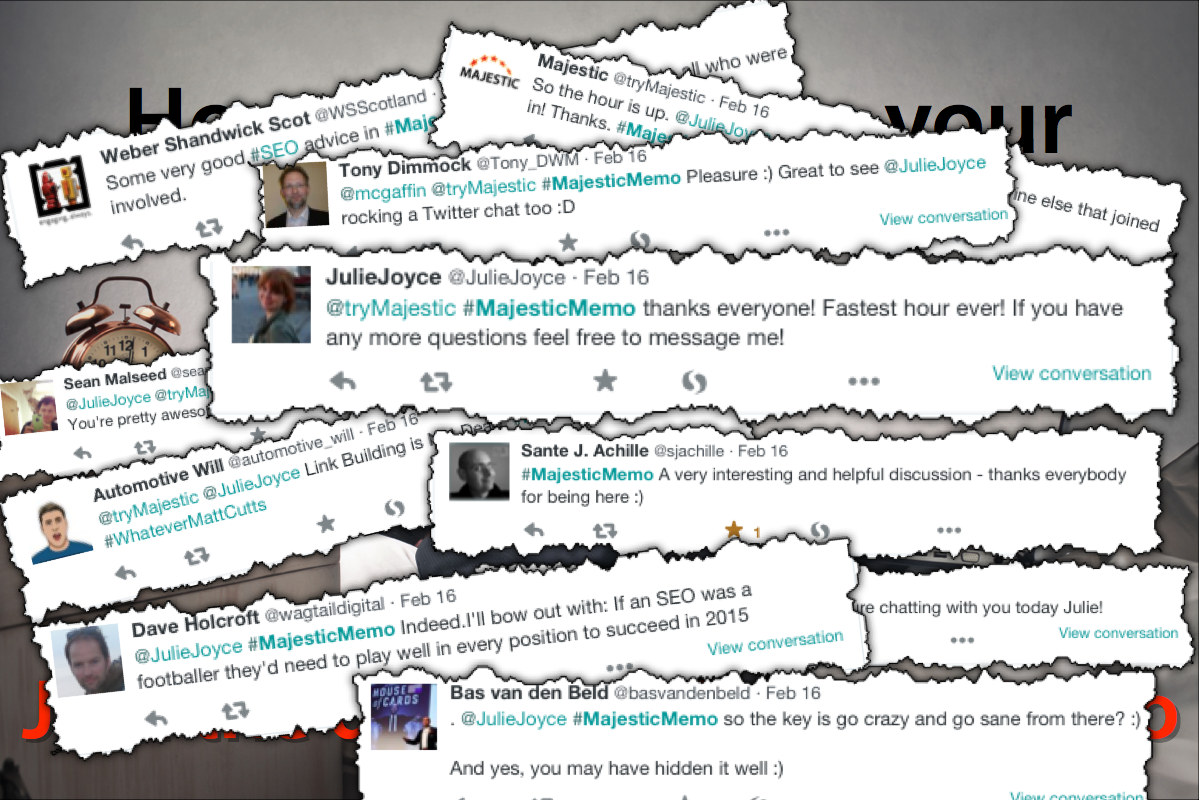 Last Week was our first #MajesticMemo with Julie Joyce. It was a great experience. We have Storified it and we are delighted to have  on the next one (see below for registering) which we on the subject of "Is there any such thing as a Natural Link Profile?"
we are delighted to have Ex-Googler Search Quality and now one of the SearchBrothers, Kaspar Szymanski on the next one (see below for registering) which we on the subject of "Is there any such thing as a Natural Link Profile?"
What happened at the last #MajesticMemo?
The comedian, Billy Connolly tells the story of overhearing a conversation between two guys, one of who was at his gig the night before:
Guy #1: "What was Billy Connolly like last night?"
Guy #2: "Absolutely fantastic! I laughed so much my side hurt. He tells the funniest stories…" Guy #1: "Like what? Tell us one…"
Guy #2: "Well, he tells one about being on a plane taxiing on the runway…" (Guy #2's face suddenly goes blank and he struggles to recall the story) "…ach," he says, "you had to be there!"
A great Tweetchat is like that – you really need to be there to get the full experience. But nevertheless, I'll summarize the main points here, and you can download a PDF of the whole chat here (link) – but even better, join our next #MajesticMemo! Julie Joyce was in top form and really energised – she answered questions with her usual candor, openness and humour.  
Want to be on the Next one?
Our next event with Kaspar Szymanski will ask "Is there any such thing as a Natural Link Profile?"
Date: Monday 9th March
Time: 3:00 PM London = 10:00 AM Eastern US = 4:00 PM Krakow = 8:00 AM Seattle.
Place: On Twitter, follow #MajesticMemo
Book? Not necessary – but if you tick the box "Training Events and Announcements" we'll send you an email about 30 minutes before we start.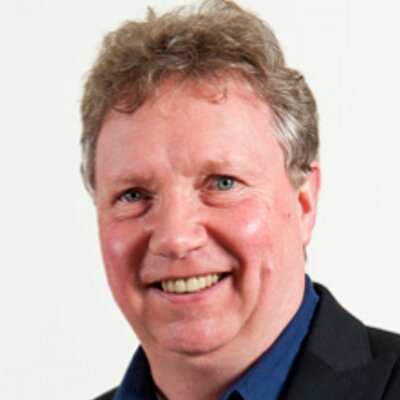 Head of Marketing
at
Majestic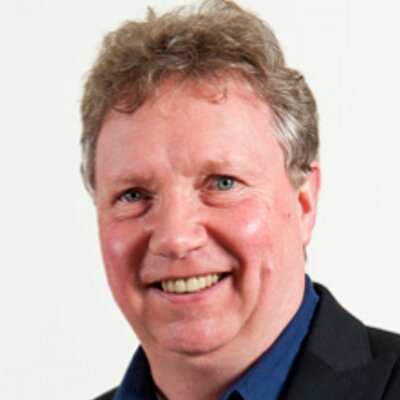 Latest posts by Ken McGaffin (see all)