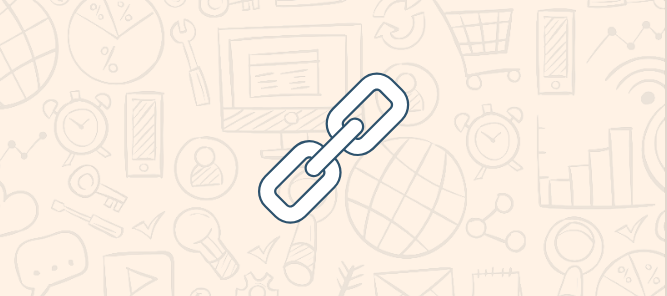 Earning quality backlinks is difficult. But most of us reading this post will know that backlinks boost your rankings and the end-results are worth the effort.
But what if your boss or your client just doesn't get it? How should you reply when they ask, "Why are we investing so much time and effort in getting backlinks – especially when the backlinks that really matter are so difficult to get?"
Well, there are at least 7 ways that backlinks boost your business – and only one of them is about search engine rankings.
Read this post, skim through the examples and the next time you're asked that difficult question, you'll have a lot more ammunition to prove your worth powerfully.
#1. Backlinks boost your SEO rankings
Well, we all know that, don't we? It is search engine optimisation that brings us all here. We want higher rankings on Google, not just to satisfy our egos, but because high rankings bring more prospects to our websites.
And the best way to boost your SEO rankings is through earning quality backlinks.
But that's not the only way that backlinks help and if we stopped there in explaining the value of our work, we'd be seriously underselling ourselves.
Let's look at five more reasons – having them at your fingertips will show you know the real value of your work.
#2. Potential customers click on backlinks
The biggest thrill after getting a high-quality backlink from a high-quality site is that you see an immediate spike in traffic. Such sites have a lot of readers and many of them that read posts of interest, will click on the backlinks and arrive at the target site.
So, you get real traffic. Even better, the people who click are likely to be feeling positive about you – they've just seen you on a trusted publication, they've read what that publication says about you and they've actively decided to click through.
That turns them into qualified prospects that are likely to buy your stuff, sign up for your list or do whatever else you want them to do on your site.
#3. Backlinks generate more backlinks
The second biggest thrill after getting quality backlinks is that you often get more backlinks without even asking for them.
A percentage of readers will have their own blogs and they love to share good stuff – journalist too love to write about what they find online. That means when they read an interesting post, they'll write about it, link to the original post, and at the same time may even give a backlink to your site.
Take this clever example of a baker who left his employment to set up his own small business. He decided to show off his skill by writing his resignation on a cake to share with his colleagues.
His story was picked up by The Guardian, Resignation by cake: the sweetest way to say goodbye and that story led to more backlinks: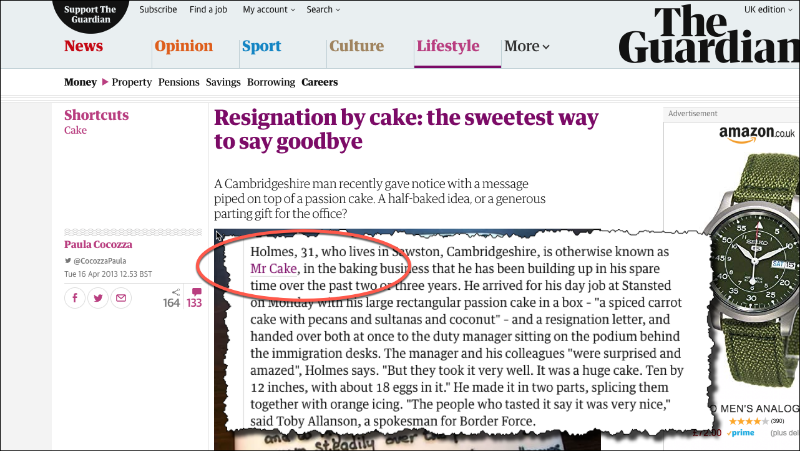 That Guardian story was in turn picked up by other bloggers and writers including this unlikely one from France that linked to both the Guardian article and the Mr Cake website: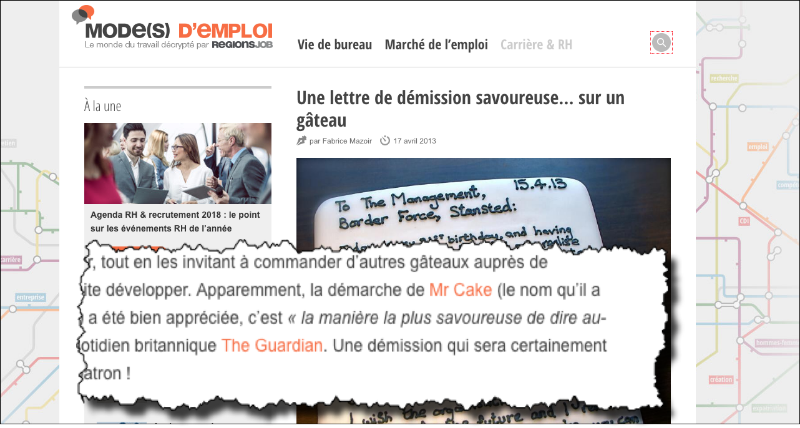 I'd be pretty sure that Mr Cake didn't chase after that backlink – it's a great example of how backlinks on one authoritative site can generate backlinks from others.
---
---
#4. Backlinks keep on working for you
Backlinks keep working for you month after month, year after year. 'Mature' backlinks that have been around for years still help your rankings, they still bring click throughs and they can still be featured in news stories for years to come.
For example, I discovered the Mr Cake example through a news piece published on the BBC on September 6, 2018 – almost 5 years after the original story broke in April 2013!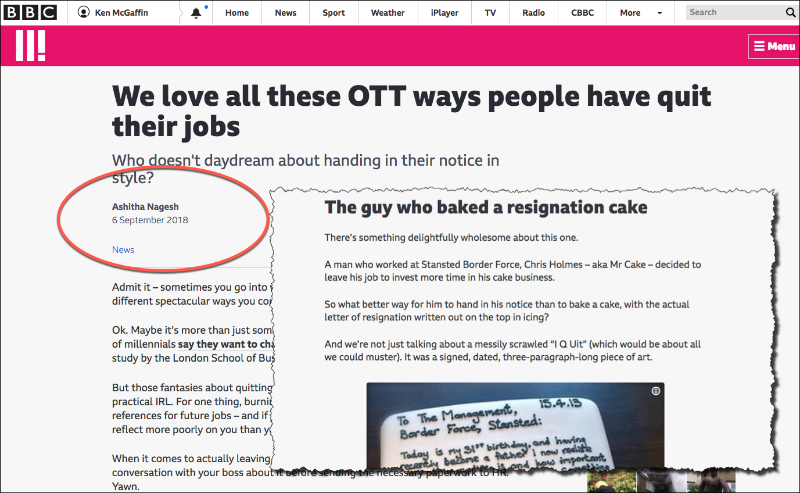 This is one long-term benefit is not often given the credit that it deserves.
It's worth doing a link analysis of some of your most successful posts, both published on your own site and on external sites, and find examples you can share with your clients.
#5 Backlinks boost trust in your brand
If potential customers see you featured on and get backlinks from some of the top blogs and news sites in your industry, they're going to trust your brand much more.
The more people trust you, the more likely they are to buy from you. And 'complementary businesses' are more likely to suggest partnerships or business opportunities.
Publishers are also more likely to reach out to you with interview requests and they'll take more notice when you pitch a guest post request or send out a press release.
#6. Quality backlinks give you bragging rights
There's no doubt that quality links bring considerable bragging rights. The simplest example of this is "as featured on" followed by the logos of the New York Times, BBC, SearchEngineLand.com or any other great blogs in your industry.
You could also create a press page like the plus-size fashion retailer, Kade & Vos (you can read our interview with founder, Deborah Christel in Earn PR links before you even launch – a digital PR case study):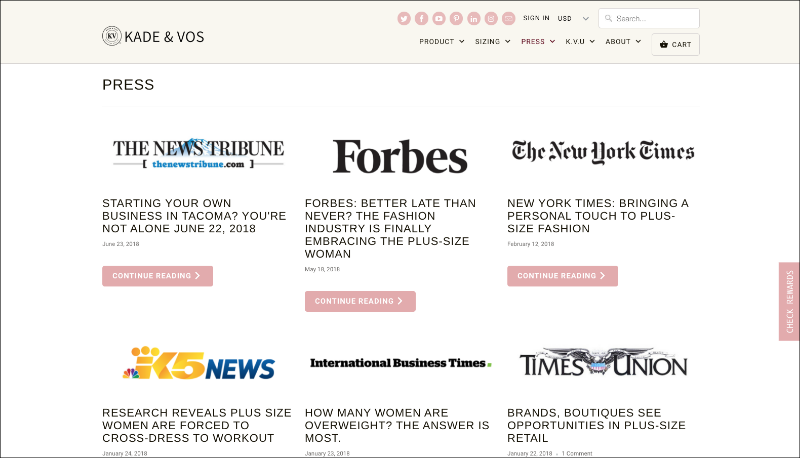 But pages like this serve a bigger purpose than just bragging about your success. They also show other bloggers and journalists that you know what the media wants – and that can lead to more interviews and more news coverage.
#7. Backlinks boost your power to do favours
Quality backlinks come from building relationships with key influencers. And that's a two-way street – as well as asking, you should be giving to top influencers.
So never be shy of giving well-earned backlinks to other sites. It's a powerful way of doing someone else a favour – and who knows what you could get in return!
---
---
See also: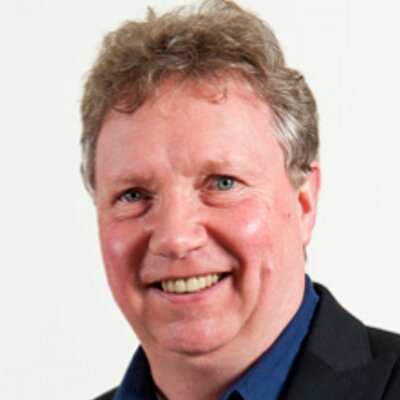 Head of Marketing
at
Majestic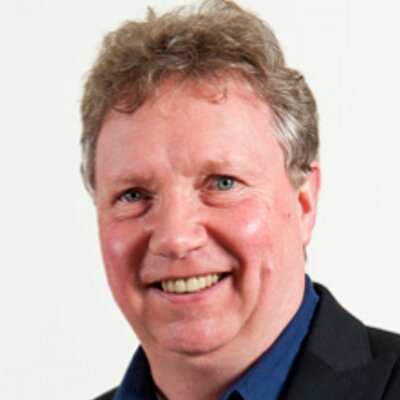 Latest posts by Ken McGaffin (see all)