People who follow Majestic will know how much effort we have been putting into data quality over the last 12 months. The success of Majestic Site Explorer has taken us aback – and opened up our data to new audiences, in addition to providing a powerful new tool for the data orientated hard core of the SEO analysts community.
The popularity of Site Explorer is due to more than interface changes. We have invested months of work into more intelligent re-crawling. Our crawlers now sweep the internet more like those of the major full-text search engines, targeting more popular pages for more frequent re-crawls – some of the most popular pages on the internet are crawled several times a day. The union of Majestic Site Explorer, Fresh Index and Intelligent re-crawls is so powerful that it has almost taken us by surprise.
Lets look at an example – an article on the Guardian newspaper website investigating Where will Larry Page lead Google? dated Monday 4 April 2011 12.46 BST – or, from my current perspective "yesterday" .
Our crawlers have already detected 52 external backlinks from 8 domains for this page. The Fresh Index is about more than just counts – just like our historic index, the links themselves are retrievable – here is the view from the "Top Backlinks" tab of site explorer:
We congratulate Mr Page on his return to the post of CEO, and as big fans of Google look forward to further innovative developments.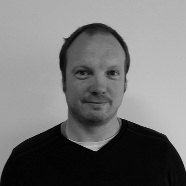 Latest posts by Steve Pitchford
(see all)