When we launched the Majestic Million on a public beta, we had a simple mission – to determine if referring domain count was a viable measure of a websites popularity. Whilst there were one or two anomalies, at the start the data appeared to provide an illustration of how referring domains may be representative of a domains popularity.
We have kept our eye on the statistics, and have watched as a number of new entrants have climbed the charts, despite not being household names. Whilst from an academic perspective, we have found these results interesting, we questioned the relevance of a Majestic Million based on referring domain count.
We have had a few lively discussions on what alternative measures could be used for calculating the Majestic Million, and we think we have found an interesting alternative metric to simple referring domain count. Lets see how our previous top ten have been affected…
www.co.cc was 1st, now 1206th
www.co.tv was 2nd, now 1141st
ok.net was 3rd, now 1484th
oyun.ok.net was 4th, now 1509th
facebook.com was 5th, now 2nd
adhood.com was 6th now 1615th
google.com was 7th now 1st
twitter.com was 8th now 4th
t-online.de was 9th now 23rd
navigationshilfe1.t-online.de was 10th now 27th
So some significant movers – lets have a look at the new top ten following the change…
google.com
facebook.com
adobe.com
twitter.com
youtube.com
microsoft.com
blogspot.com
wikipedia.org
yahoo.com
maps.google.com
Hopefully this new top ten provides confidence in our motivation and justifies our decision to switch to this new metric.
So how did we do it?
We wanted to keep things simple, so decided to use an existing figure in our backlinks database. We considered using simple IP counts to limit the influence of huge numbers of domains hosted on the same computer, potentially by the same company, but decided to use "Class-C Subnet" statistics.
We appreciate that this blog is read by a wide audience, so if "Class-C Subnet" is a little too close to techno-babble for comfort, a simple description is an address range of servers which are often close to each other – either by geography or organisation. Technically, we are referring to a /24 subnet.
This appears to add a smoothing effect to the backlink data which results in what we feel is a more relevant popularity indicator, we hope you agree.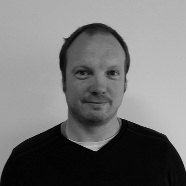 Latest posts by Steve Pitchford
(see all)