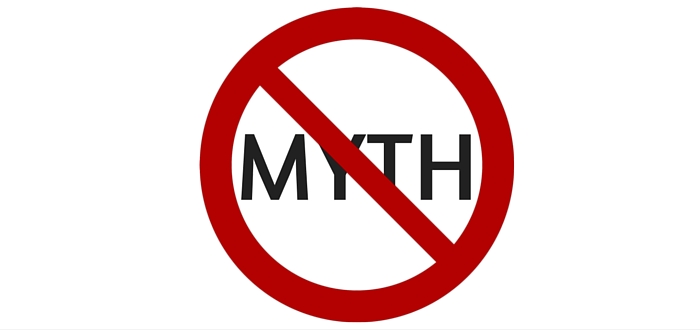 Welcome to Majestic's Myth-busting blog. Here, we aim to (as honestly and coolly as possible) dispel some of the myths about our index and backlink checking tool. Many of these myths are simply honest untruths that have surfaced through Chinese whisper-like forums. Unfortunately, others are malicious rumours spread by the Devil himself and his bastard spawn. We're going to stick to the facts lest we become embroiled in a petty war of 'he said, she said'.
Okay, let's kick off with the biggie:
Myth: Majestic's link index is smaller than Ahrefs'
Being honest, this hits us where it hurts.
We really like Ahrefs. It is undeniably one of the better backlink checking tools out there. Depending on whom you're speaking to, you will hear different opinions on the comparative sizes of the indexes used by Majestic, Ahrefs and Moz; hence why it's the number one myth on our list.
In reality, however, Majestic's historic index is the largest on the planet. No sane SEO pro would contest this. It contains over 4 trillion indexed URLs and we're ever so proud of it.
Myth part-busted.
Of more interest and contention Majestic's 'fresh index'. This is an index we update frequently and represents a more direct comparison to Ahrefs and Moz's indexes. It only takes into account links that have been in existence during the past 90 days.
Whilst Ahrefs and Moz both have extensive, useful indexes, based on our research, the Majestic index is the largest and most well-maintained.
Whilst some guys at Ahrefs and Moz may argue otherwise (and we're 100% okay with that), an intelligent, non-biased human being cannot categorically say that Ahrefs has a larger index than Majestic.

Myth: Majestic is a US-based company.
Whilst I'm sure many (many!) of the Majestic team would love to be doing what they do best across the pond, the last time we checked we were in the UK.  In fact, we're right in the middle of the UK – in sunny Birmingham.
Myth: Majestic = Dixon Jones = Majestic
Whilst I'm sure Dixon would love to have founded (and own) Majestic, he doesn't. He's actually a lowly marketing director with a handful of shares. He just loves SEO. And backlink data.
Myth: Majestic is expensive
We're not sure why we hear this quite as often as we do. We're actually cheaper (by quite some way) than Ahrefs and Moz, even though Majestic is actually better (if we say so ourselves).
So now we're going to get a little bit technical for you hardcore SEO pros.
Myth: Majestic does not obey robot.txt.
This would be a bit of a pain, if it were true. We can assure you Majestic is absolutely at the beck and call of robot.txt. If you don't believe us, it is written on this, very trustworthy web page: http://mj12bot.com/.
Myth: It is easy to block Majestic's bot using IP numbers
Nope, it's not. You would need to use a User Agent to do that.
Myth: Blocking Majestic's bot stops us seeing links to a site.
It actually stops us seeing links FROM a site.
In time, we will no doubt add to the list of myths we can bust with science and data. In the meantime, we'd like to hear your thoughts and opinions on anything you've heard about Majestic or unsure about. We're pretty confident in what we do so feel free to get in touch or try Majestic out with a free account.
Save
Save
Save
Latest posts by Majestic Marketing (see all)